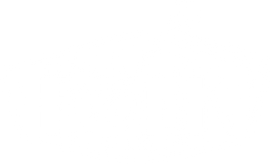 Q: HOW MANY CLASSES MAY I SIGN UP FOR?
A: You choose one main class per session. This immersive experience enables you to become familiar enough with a handicraft or musical instrument to continue practice independently once you return home. Our instructors thrive on the ability of our students to keep these traditions alive. A few of our longer sessions offer mini-classes as a way to dip your toes into a new subject matter.
Q: HOW DO I REGISTER FOR A CLASS?
A: Register on our website by clicking "Information or Register" button on our "Dates & Rates" page. You will receive an email confirmation of your registration that day. Three weeks prior to the workshop, you will receive detailed information about your upcoming stay including a schedule and packing list. If you require assistance or wish to register over the phone, email us at folkschool@campmcdowell.org or by phone 205-387-1806, ext. 111.
Q: WHAT IS YOUR PAYMENT AND CANCELLATION POLICY?
A: To reserve a spot in a class, registrants must pay tuition and lodging in full.
A cancellation fee of $100 will be charged on cancellations received more than 30 days prior to the start of the workshop. Cancellations received 30 days or less prior to the start of the workshop will receive no refund on tuition. No tuition, lodging, or meal refunds will be made after the start date of a workshop. Cancellation fees apply, regardless of the reason for canceling. Registrations are non-transferable to another session or event.
The Alabama Folk School at Camp McDowell is committed to supporting artists and musicians by offering them paid opportunities to share their craft with you. Our cancellation policy ensures that our instructors will be compensated for their time and talent. We understand the potential for unforeseen life circumstances, but our cancellation policy exists not to benefit the Alabama Folk School, but to ensure that our instructors will be able to afford their time with us.
Q: DO I BRING MY OWN SHEETS?
A: Although we are a camp, most students choose to stay in our modern, hotel-style lodges. Bedding and linens are furnished for your use. If you choose to stay in our dorm-style cabins, you will need to bring your own linens; twin size bedding and towels.
Q: DO I HAVE TO STAY ON SITE?
No, local students are welcome to commute but will need to pay for meals during registration. We do not have capacity at Camp McDowell for campers, RVs, or tent camping. If you would like to stay elsewhere while attending our sessions, you will need to make all of those arrangements on your own.
Q: WHAT ABOUT AIR CONDITIONING?
A: Each lodge room has its own climate controls. Feel free to set it at a temperature comfortable for you. Our dorm-style cabins are also equipped with air conditioning units. We ask our participants to conserve energy whenever possible.
Q: CAN I BRING MY OWN SNACKS AND BEVERAGES?
A: Yes, we encourage everyone to bring their own snacks and beverages. Each lodge has a full-size refrigerator where you may keep any perishable items. There is also a stove, microwave, and coffee maker in each shared living space. Regular and decaffeinated coffee are available for your use. Please wash your dishes when you're done. Many participants will bring adult beverages to enjoy in the evenings; they are not allowed in the classes.
Q: WHAT TYPE OF FOOD DO YOU SERVE?
A: Our kitchen staff strives to make your dining experience a pleasure. Please notify staff of any dietary needs during registration. Menu examples include:
Breakfast:
Biscuits, Scrambled Eggs, Bacon and Grits (OJ, coffee, tea, jelly, fruit bowl, cereal bar)

Pancakes, Sausage and Baked Apples (OJ, coffee, tea, fruit bowl, cereal bar)
Lunch: (green salad always available)
Barbeque sandwiches, Cole Slaw, Baked Beans

Turkey Croissants, Fruit, Chips or Pasta Salad

Quiche, Fruit, Mixed Green Salad, Blueberry Muffin
Supper: (green salad always available)
Oven Fried Chicken, Mashed Potatoes, Green Beans, Rolls, Dessert

Pork Chops, Wild Rice and Steamed Broccoli, Rolls, Dessert

Spaghetti with Meat and Pepperoni Sauce or Vegetarian Sauce, Mixed Green Salad and Fresh-Baked Bread, Dessert
Q: CAN I BRING MY PET?
A: We love all of God's creatures, but because of liability, outside pets are not allowed on campus. Any pets seen at camp are owned by camp staff/residents and are registered and approved by the health department.
If you have other questions about the student experience at AFS please contact our AFS Registrar, Jordan Hughes, at afsregistrar@campmcdowell.org