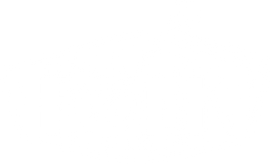 Alabama Folk School
Upcoming Workshops & Events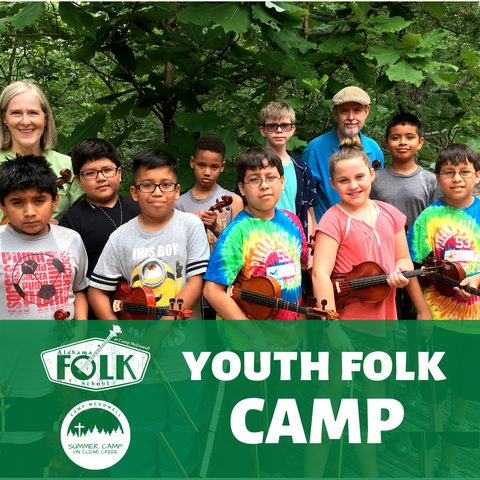 July 30, 2022 - August 2, 2022
Join us for Youth Folk Camp - our only Alabama Folk School workshop designed just for rising 5th-12th graders. Youth Folk Camp is a unique combination of summer overnight camp and folk school instruction in music, pottery, painting, and more! Campers may choose one major and minor class for the workshop, all taught by master musicians and artists. Some experience with violin, guitar, or banjo is required for music class majors. Beginner students may select music classes as their minor.
Ages: rising 5th - 12th graders
Major areas of study: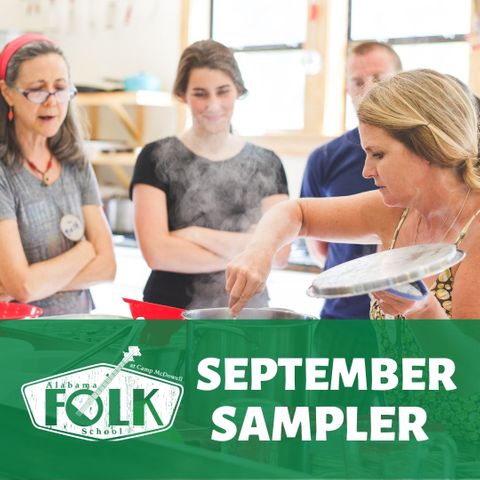 September 4, 2022 8am - September 4, 2022 6pm
Join us Labor Day Weekend for a Sunday long sampler of the Alabama Folk School. Sign up for one of our day classes for an immersive experience or choose a demonstration pass to experience live music, teacher demonstrations in baking, pottery, dancing, and more! Options available for lodging and meals throughout the weekend.
Day Classes:
Demonstration Pass Schedule: Coming Soon!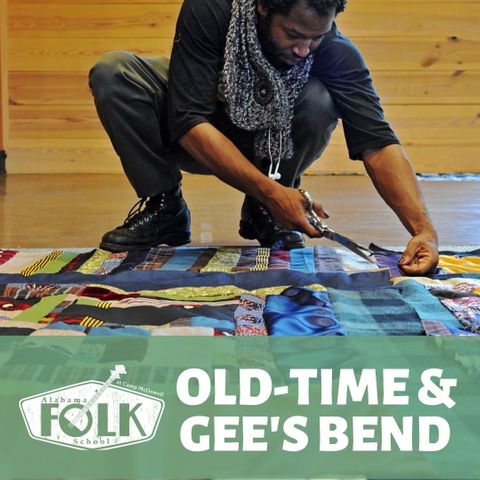 October 6, 2022 - October 9, 2022
Quilters, cooks, and blacksmiths pursue their work in an encouraging atmosphere while music students fully immerse themselves in old-time classes, their days and nights filled with instruction from master musicians, jam sessions, and an instructor concert. Afternoon mini classes give all participants a chance to take part in learning something totally new. With more than 1,140 acres of forest consisting of breathtaking canyons, waterfalls, miles of hiking trails, and glistening streams, there's plenty of exploring to do during your free time. Take a hike, go canoeing, or pick a porch and rocking chair to relax.
Read About Classes & Instructors:
Mini classes hosted throughout the event require no registration and are open to all students. This year's offerings will include dulcimer with Laurie Alsobrook and ukulele with Jamie Finley. Some loaner instruments will be available, but please bring your own if you know you'd like to participate.
"I've been to the Folk School Old Time week for 2 or three years. Wonderful experience in a beautiful setting. I'll come again as soon as my shoulders allow me to fiddle. Great instruction." - Mary Brugh, Facebook Review