Upcoming Events
All are welcome.
The events listed on this page are McDowell events. They are organized, facilitated, and managed by McDowell Staff. If you are interested in having your own event at the McDowell Camp and Conference Center, please complete a Registration Request Form or contact us at wonderful@campmcdowell.org; 205-387-1806.
Join us Wednesday evenings at 8:30 pm central on our Facebook page for Compline, live from Camp McDowell.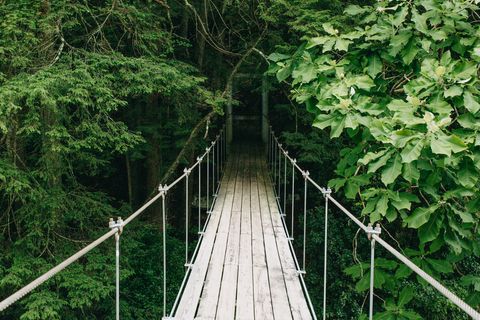 Open to entering 1st - 12th graders. Registration opens on December 1st.
Since 1923, Camp McDowell has been fostering a welcoming, Christian community in which an enthusiastic staff supports young people's growth and development of an abiding respect for each other and the world around them. At Camp McDowell we show the way the world could be through worship, learning, rest, and play in the beauty of God's Backyard. The Summer Camp program's mission is to spread the gospel by lifting up intentional camp community, the care of creation, the gift of inclusion, and the joy of creativity and play.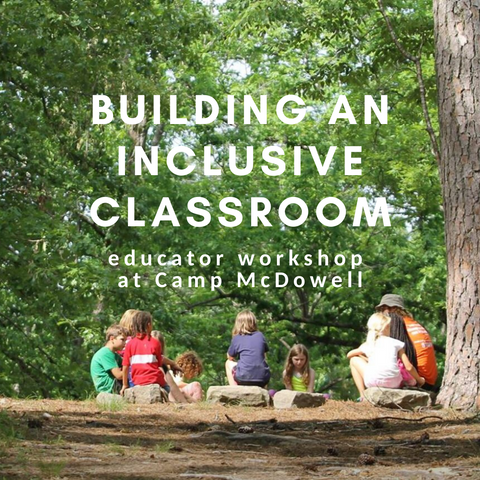 July 23, 2020 9am - July 24, 2020 4pm
Learn how to effectively build an inclusive community within your classroom by learning the answer to this: How do we build inclusion and opportunities for social and emotional learning through intentional choices?
In this an interactive workshop we will:
Investigate ways to include social and emotional growth in any classroom or organization.
Learn how to create a place where students can develop their social awareness, relationship skills, responsible decision making, self-awareness, and self-management.
Build a classroom that is more successful academically because of the buy-in your students have for you, their community, and their coursework.
Continuing education credits can be earned. Cost depends upon the lodging you choose. Four meals are included.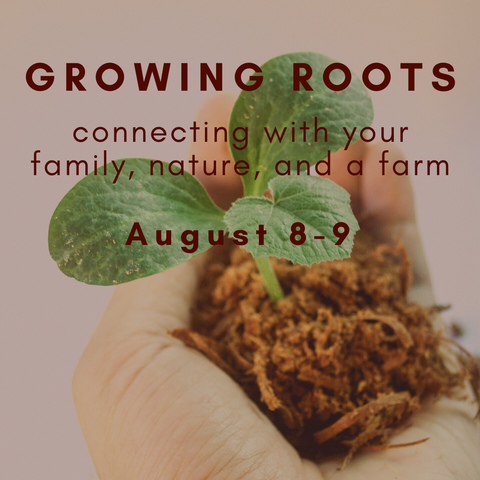 August 8, 2020 10am - August 9, 2020 4pm
Connecting with your family to nature and to a farm.
Growing Roots is a Family event at Camp McDowell for all ages. This can be a powerful and meaningful chance to create a lifelong bond with your children by sharing nature with them.
Activities may include:
Learn and get excited about Nature and Farming together with your children or grandchildren.
Discover what's unique about Alabama as you wade the streams and hike in sandstone canyons with geologists.
Create art using natural resources.
Swim and tube the waters of Clear Creek and in our zero-entry pool.
Awake in the morning and do farm chores together...milk goats, gather eggs, feed farm animals, & pick blueberries for cobbler!
Cost depends on choice of lodging and includes 4 meals.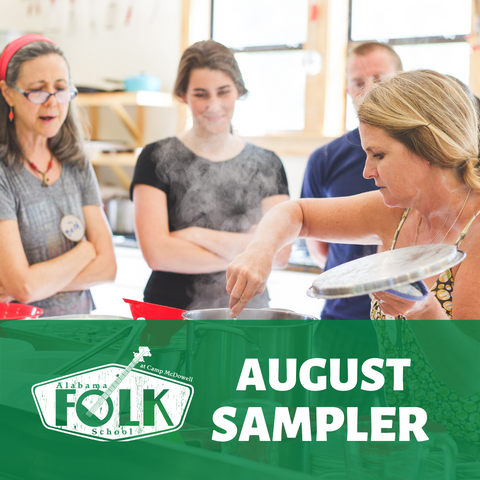 August 8, 2020 - August 9, 2020
Join us for a shorter sampling of Folk School offerings. Come for the day for Saturday's classes or stay the night to enjoy all Camp McDowell has to offer including hiking and canoeing on Clear Creek.
POSTPONED: New dates coming soon!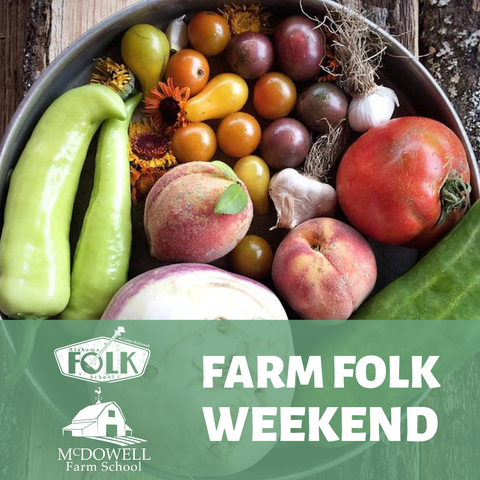 September 4, 2020 - September 6, 2020
Farm Folk Weekend is your chance to experience the best of Camp McDowell's farm and folk programs. Bring the folks you love to Camp McDowell for a fabulous Labor Day weekend filled with fresh air, farm food, folk classes, fellowship, and more! Taught and facilitated by instructors from the McDowell Farm School and the Alabama Folk School, this is an amazing weekend, full of learning and community. Stay tuned for more information about classes and to register.
Registration coming soon!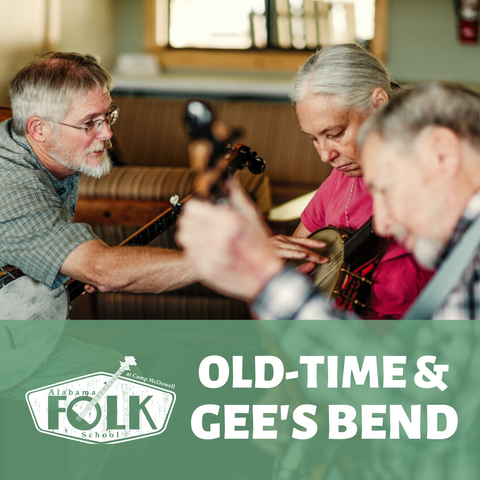 October 8, 2020 - October 11, 2020
During this workshop quilters and artists practice in a beautiful, encouraging atmosphere while others fully immerse themselves in old-time music, their days and nights filled with classes taught by master musicians, jam sessions, concerts, and group performances. Participants register for one class that includes six in-depth sessions in that discipline. Afternoon mini-classes give participants a chance to learn a brand new instrument.
In-depth classes offered in this session include Fiddle I & II, Banjo I & II, Guitar, Mandolin, Harmony Singing, Repertoire, Blacksmithing, and Gee's Bend Quilting.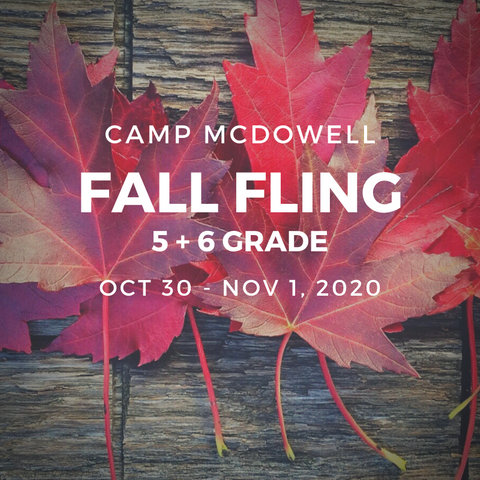 October 30, 2020 5pm - November 1, 2020 10:30am
Calling all 5th & 6th graders! It's all the fun of SUMMER CAMP...in the fall! Join us in Clear Creek ("Lower Camp") for group games, hiking, singing, s'mores and friends! Halloween costumes are encouraged for the Pasture Party and friends are ALWAYS welcome! Dinner is served at 6:30p Friday. We will have a closing worship service with Eucharist Sunday at 9:00 am. All family members and guardians are welcome to attend. Join us for this awesome weekend at wonderful, wonderful Camp McDowell!
Cost: $135 per person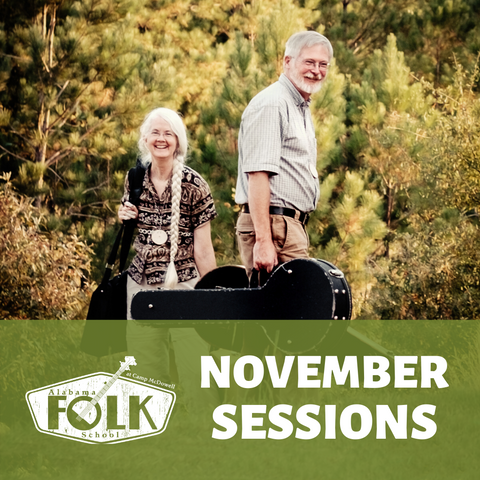 November 6, 2020 - November 8, 2020
Fall at Camp McDowell might be the loveliest time of all. Join us for a weekend of craft and music classes. Choose from Pie Baking Basics, Mosaic Art, Field Photography, and beginner Guitar and Ukulele classes. Click the registration button below to see more details about pricing and classes. All classes are appropriate for beginner and intermediate students alike.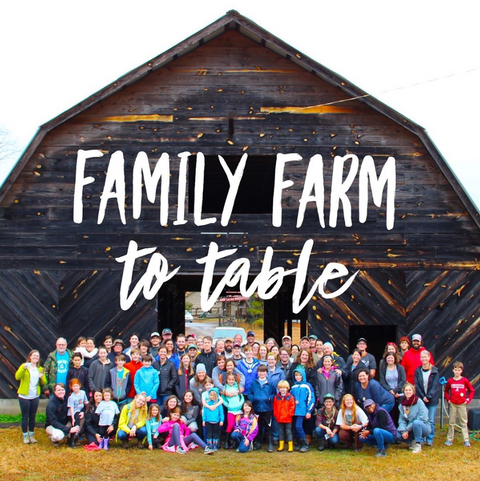 November 13, 2020 5pm - November 15, 2020 1pm
All combinations of families are invited for a special weekend of fresh air, farm food, and quality time in the beauty of God's Backyard! Spend time together as you harvest vegetables and feed the pigs, cut firewood, prepare and share a farm to table meal, learn sustainable practices for home, and enjoy a "Garden to Glass" class (while the kids are at "Kids Camp"). Family Farm to Table Retreat is a beautiful and fun way to reconnect with God's creation and each other the weekend before Thanksgiving! Recommended for 1st grade and up.