Upcoming Events
All are welcome.
The events listed on this page are McDowell events. They are organized, facilitated, and managed by McDowell Staff. If you are interested in having your own event at the McDowell Camp and Conference Center in the future, please complete a Registration Request Form or contact us at wonderful@campmcdowell.org; 205-387-1806.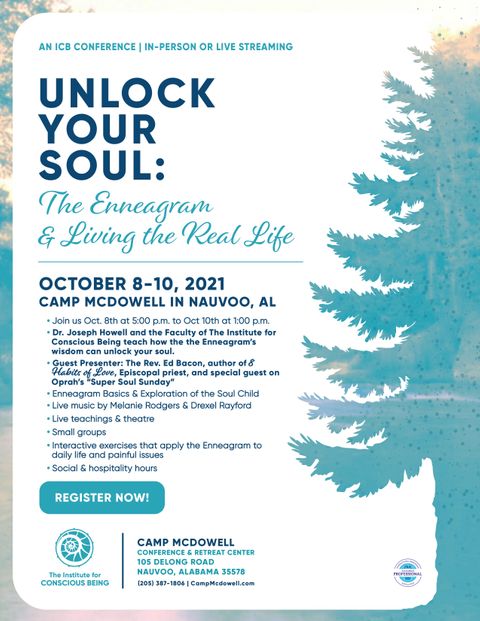 October 8, 2021 5pm - October 10, 2021 1pm
Hosted at Camp McDowell and coordinated by Dr. Joseph Howell and the ICB Faculty this conference will teach how the Enneagram's wisdom can unlock your soul. For more information please contact The Howells' at jlblhowell1025@gmail.com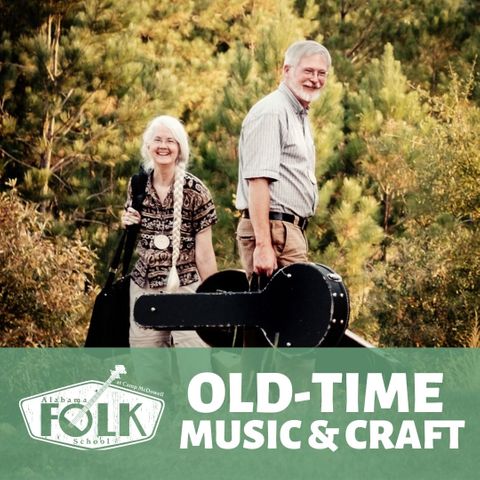 November 18, 2021 4pm - November 21, 2021 1pm
**Please read: Unfortunately, we've had to make the decision not to have Old Time Music and Craft weekend in person. Due to the surge of COVID variants and the comfortability of our staff and patrons, we will just have to wait to gather again in the Fall of 2022. This is not to say that the event is completely canceled! Caitlin Lollar, our fearless Alabama Folk School Director, will return to work on October 11th from her parental leave. She will reach out and touch base with you about other alternative ideas and forge the plan ahead before we reach November 18-22, 2021.
We wanted to let you know as soon as possible about not meeting in person because we know travel plans, etc., must be changed.
Event Details:
Bakers, and blacksmiths pursue their work in an encouraging atmosphere while music students fully immerse themselves in old-time classes, their days and nights filled with instruction from master musicians, jam sessions, and an instructor concert. Afternoon mini classes give all participants a chance to take part in learning something totally new.
Registration Opens July 2021 Click here for more details