Upcoming Events
All are welcome.
If you are interested in having your own event at the McDowell Camp and Conference Center in the future, please complete a Registration Request Form or contact us at wonderful@campmcdowell.org; 205-387-1806.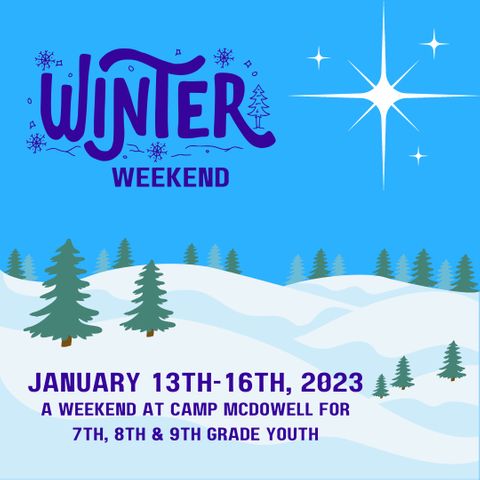 January 13-16, 2023
Winter Weekend is a time for fun & fellowship for 7th, 8th & 9th graders at Camp McDowell. This 3-night retreat over MLK weekend will offer time to be with camp friends and make new ones, to talk about matters of faith that are relevant to middle-school youth, to play games, sing, hike, worship, and laugh. Campers will enjoy afternoon activities, canteen, and a talent show!
To register a camper CLICK HERE
To apply for Winter Weekend Staff CLICK HERE
The cost is $170, and scholarships are available upon request.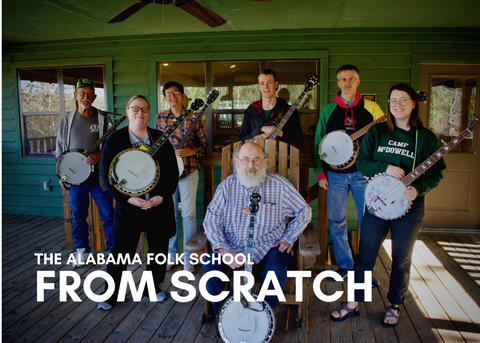 March 3, 2023 4pm - March 5, 2023 1pm
From Scratch weekend is a workshop for true beginners. If you're interested in learning a new instrument or art form, this is the weekend for you. Come learn with us in a beautiful and encouraging environment! With more than 1,140 acres of forest consisting of breathtaking canyons, waterfalls, miles of hiking trails, and glistening streams, there's plenty of exploring to do during your free time.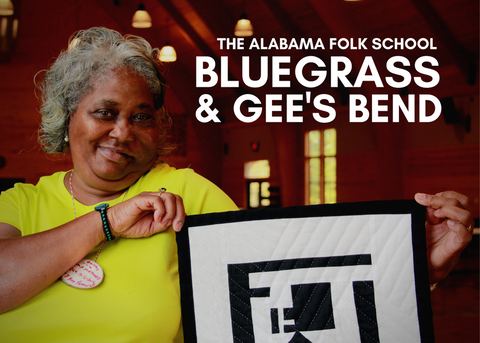 April 20, 2023 - April 23, 2023
One of our most popular workshops is back with great bluegrass music classes and Gee's Bend quilting. This four-day workshop provides a truly immersive experience with a fun and enthusiastic community of musicians and artists. This year join us for bluegrass music classes, famed Gee's Bend quilting with Mary Ann Pettway and China Pettway, and more!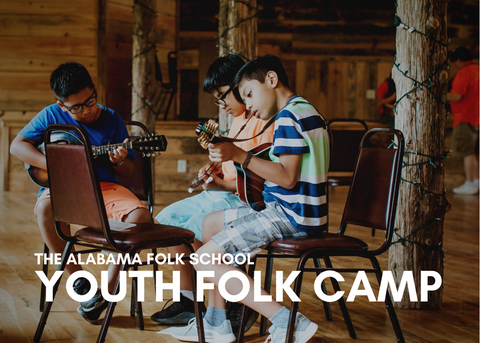 July 28, 2023 - July 31, 2023
Join us for Youth Folk Camp - our only Alabama Folk School Workshop designed for rising 5th-12th graders. Youth Folk Camp is a unique combination of summer overnight camp and folk school instruction in music, pottery, painting, and more! Campers may choose one major and minor class for the workshop, all taught by master musicians and artists. Some experience with violin, guitar, or banjo is recommended (but not required) for music class majors.
Ages: rising 5th - 12th graders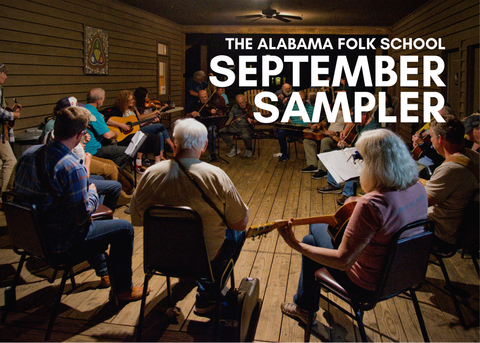 September 2, 2023
Join us Labor Day Weekend for a Saturday long sampler of the Alabama Folk School. Sign up for one of our day classes for an immersive experience or choose a demonstration pass to experience live music, teacher demonstrations in baking, pottery, and more! Options available for lodging and meals throughout the weekend.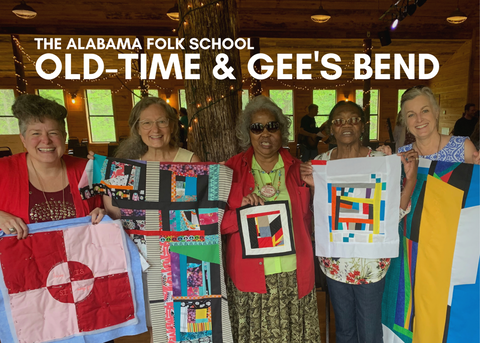 October 12, 2023 - October 15, 2023
Quilters, cooks, and blacksmiths pursue their work in an encouraging atmosphere while music students fully immerse themselves in old-time classes, their days and nights filled with instruction from master musicians, jam sessions, and an instructor concert. Afternoon mini classes give all participants a chance to take part in learning something totally new. Take a hike, go canoeing, or pick a porch and rocking chair to relax in your free time.