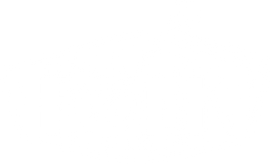 The Alabama FOLK SCHOOL
PROMOTING LIFELONG LEARNING - PRESERVING CULTURAL HERITAGE
The Alabama Folk School at Camp McDowell was founded in 2007 as a way to enrich lives and reconnect people to music, art, and each other. Our goal is to provide the opportunity for people to work creatively with their hands, minds, and spirits and to help preserve Alabama's cultural heritage. We do this by offering classes in traditional folk arts such as dancing, storytelling, banjo, and fiddle as well as the homesteading practices of cooking, canning, and quilting.
Located at the McDowell Camp and Conference Center, Alabama Folk School sessions take place amidst 1,140 acres of lush forest and fields, breath-taking scenery, waterfalls, and canyons. We offer workshops of varying lengths, from 2 to 4 days. Instruction times range from 12 hours for a weekend workshop, to 15 hours for a 3-day workshop, and 21 hours for a 4-day workshop. Our small class sizes allow students to fully engage with their instructors in a meaningful way. Classes are offered throughout the year and vary year to year.
During your visit, you may choose to stay in our comfortable, air-conditioned, hotel-style lodges in Bethany Village or our dorm style Bethany's Cabins and enjoy three delicious meals a day. You will be kept busy with the classes of your choice, but will have plenty of time to explore the beautiful surroundings and enjoy the community that develops during each workshop.
Most of our workshops are intended for adults except Youth Folk Camp open to rising 5th-12th graders. Teenagers wishing to participate in adult classes can email afsregistrar@campmcdowell.org to request instructor permission.
"11 workshops in 6 years = 11 weekends of great people from everywhere, quality instructors, and easy atmosphere. Heading to #12 in a few days." - Jim Rives