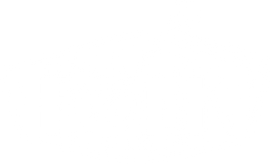 Alabama Folk School
Potential Instructor Information
teaching at the alabama folk school:
The Alabama Folk School at Camp McDowell was founded in 2007 with the mission of providing opportunities for people to work creatively with their hands, minds, and spirits and to preserve Alabama's cultural heritage through lifelong learning. We do this by offering immersive classes in traditional folk arts such as dancing, storytelling, banjo, and fiddle as well as the homesteading practices of blacksmithing, cooking, canning, and quilting.
Our instructors possess expertise in their field as well as the passion and ability to share their practice with students of all skill levels. Previous instructors have included such internationally renowned talents as screen printer Amos Kennedy, Grammy Award winning mandolinist Mike Compton, and our beloved Gee's Bend Quilters Mary Ann Pettway and China Pettway. Instruction times range from approximately 6 hours for a day class, 12 hours for a weekend workshop, 15 hours for a 3-day workshop, and 21 hours for a 4-day workshop. Our small class sizes allow students to fully engage with their instructors in a meaningful way. AFS instructors follow a folk tradition of teaching students not only skills, but the history and philosophy that those skills represent.
If you are interested in teaching at AFS please submit the form below. Once we receive your application we will contact you if we need more information or have any questions. We schedule most classes a year in advance. Please visit the dates & rates section of our website to see our upcoming events and the type of classes currently offered. We are always seeking new artists and mediums.