MEC Staff
Inspire the future.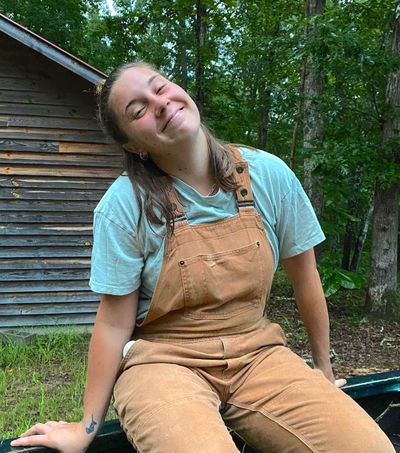 MEREDITH BOWER, DIRECTOR
Meredith grew up in Central Virginia, and from a young age, has always been happiest when she is outside. After graduating from the University of Maryland with a BS in Environmental Science, Meredith came to Camp McDowell to share this love for the outdoors with others. Here she worked as a seasonal instructor, and eventually as the Operations Manager. Before returning to camp in 2021, Meredith worked as the Hawaii/International Regional Director, and the Director of Logistics for Wilderness Adventures, an outdoor leadership organization in Jackson, Wyoming. Meredith loved expanding her knowledge of outdoor education and getting to explore a new part of the country. She returned to camp to work as the Program Coordinator for the McDowell Farm School, and now could not be happier to be back at the Environmental Center as the Director. As Director, Meredith is excited to continue to share her passion for environmental education, and her love for nature with the many visitors that come to Camp McDowell. In her free time, Meredith loves to try new recipes in the kitchen, take long hikes with her dog Maple, and enjoy a quiet cup of coffee on her porch.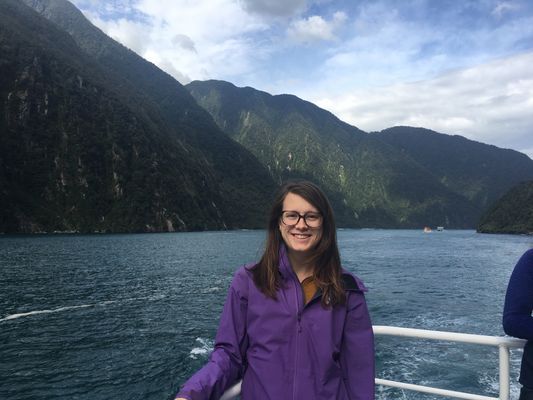 KIM CORSON, ASSISTANT DIRECTOR & ROPES COURSE DIRECTOR
Kim hails from the great corn state of Iowa. She studied Elementary Education but fell in love with teaching outdoors, not in the classroom. Kim worked for two years as a Naturalist in Minnesota where she perfected her Minnesotan accent. She's also taught environmental education in the Adirondack State Park of New York and in the mountains of Utah. She loves her McDowell home and the wonderful community here. Kim has served as Program Coordinator/Assistant Director at MEC for the past four years. She is currently working towards a Masters in Environmental Education. In her free time, you'll find her outside somewhere hiking, rock climbing, slacklining, wandering through wildflowers, or camping. You can also find her skating on the track in the local Birmingham roller derby team, Tragic City Rollers.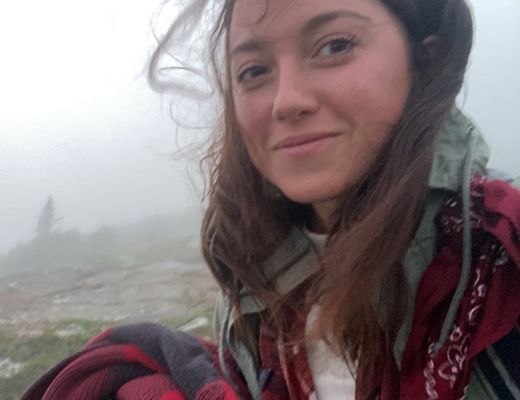 BRITTANY ROHR, OPERATIONS MANAGER
Hi! I'm Brittany! I am from a little bitty town in Pennsylvania called Mars- just a bit north of Pittsburgh. Throughout my life I have always loved to be outdoors, playing games like "crocodile hunter" with my siblings and cousins. As I grew older, and it became slightly less acceptable to play those sorts of games with friends, I found myself drawn to outdoor adventure style recreation. Those experiences lead to an increased interest in the natural world, and my choice to earn a degree in Parks and Resource Management, Conservation, and Sustainability. I have since spent multiple seasons working for MEC, a summer as an interpretive intern for the National Park Service, as well as time as a behavioral therapist and preschool teacher. In my free time I enjoy spending time with people I love, camping, reading, running, yoga and rock climbing. As I have learned through leaving and returning to camp (like, a lot of times), nothing beats the magic that this space has to offer. I look forward to the opportunity to share that with as many people as will let me.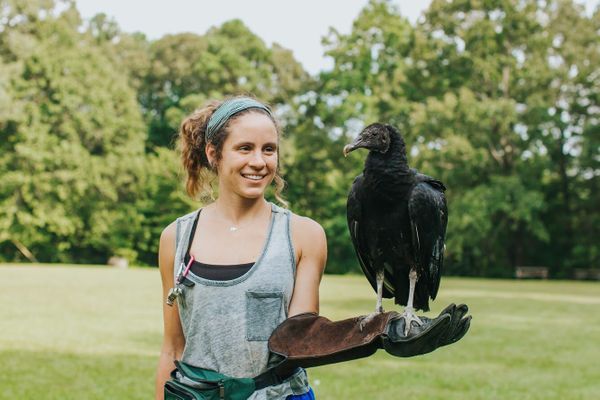 MARIKA VAN BROCKLIN, ANIMAL PROGRAMS DIRECTOR
Marika is from Nebraska where she graduated from the University of Nebraska at Kearney with a degree in Wildlife Biology. Being exposed to the outdoors at a young age sparked a lifelong passion and love for the natural world. This passion took her to Namibia to work on a nature reserve as well as volunteer at a local preschool. By working at the preschool in southern Africa she fell in love with teaching young minds about the world around them. When she is not taking care of the resident raptors and herps at McDowell, you might find her hanging out with her dog Hank, running, traveling, and basically anything involving the outdoors. She cannot wait to share this magical place with everyone and to spark an interest and lifelong desire to take care of our natural world in others.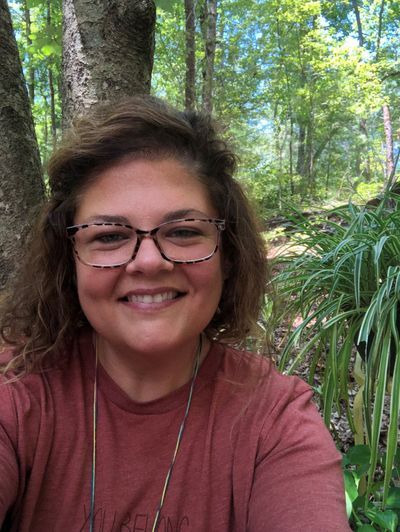 STACEY GLENN, ON-SITE REGISTERED NURSE
Stacey graduated from Wallace State with her nursing degree in 2006. She has previous nursing experience in the hospital, nursing home, and home health areas. In May of 2015 she took the awesome opportunity to work with children here at Camp McDowell. Stacey has lived in the Winston County area her whole life. She lives at camp with her wonderful husband Brian and 23 year old daughter Alexzandra. Stacey is an animal lover, has 2 dogs Tucker and Bailey and a big fat cat, Haze. Stacey's favorite pastime is traveling, fishing with her husband, canoeing, really anything outdoors and crafts. She loves spending time with her family, especially her niece and three nephews.
Seasonal Environmental Education Instructors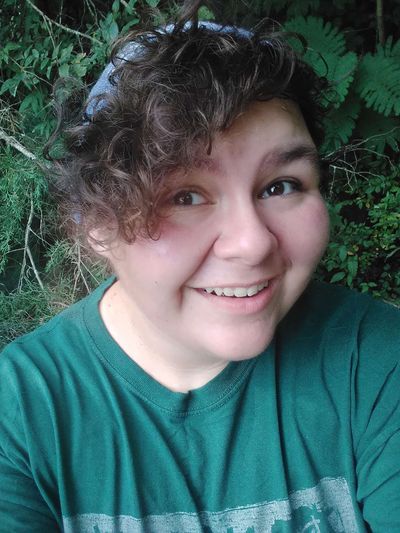 Archer
Archer was born and raised around the rural Mesas of Northeastern New Mexico, where cacti and tumbleweeds outnumber humans and even cows. Growing up in an area with amazing natural wonders and biodiversity helped them forge a deep appreciation for the environment, and all that lives and breathes within it. Although Archer is from New Mexico, most of her experience is based in and around the Ohio region. Summers spent as a Girl Scout & YMCA camp counselor and the falls/springs spent as an Environmental Education Instructor in Ohio's lush green hills. Over the years, Archer has developed their passion for teaching with an emphasis on empathetic communication, team building, and helping others understand the misunderstood. Along with their great adoration of the natural world Archer loves animals, she spent many months as a manager with her local non-profit animal shelter. In everything that she does Archer strives to create an environment that is safe, encouraging, and made for growth. When they aren't teaching you can find Archer exploring new places, finding cool animals, reading/writing, playing board games/video games, painting, or just enjoying a nice cup of tea outside.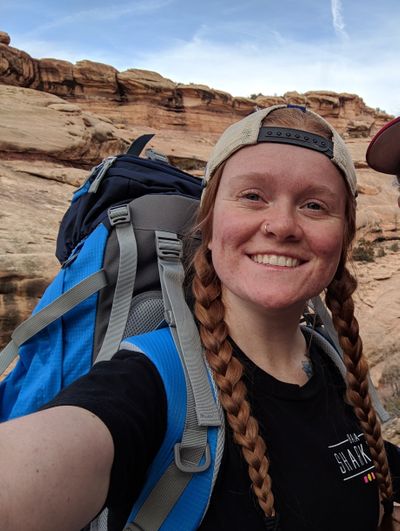 Anakah
Anakah was born and raised in the mountains of the Salt Lake Valley in Utah where she grew up hiking, snowboarding, and camping. It didn't take her long to figure out that the outdoors was her ultimate happy place--so she decided to go to school for it! She recently graduated with a Bachelor of Science in Outdoor & Community Recreation Education with a minor in Environmental Studies from Weber State University. She completed a naturalist internship project for the Great Basin Institute, and has spent many hours volunteering with the Utah State Parks, Ogden Nature Center, and CAPES! Adaptive Recreation Program. If you can't find her around in her free time, she is probably on a local nature trail, painting, or paddling on her paddleboard. She is very excited for this next step in her journey in the outdoor education world, and hopes to spread the love of nature and excitement of the outdoors to as many people as she can!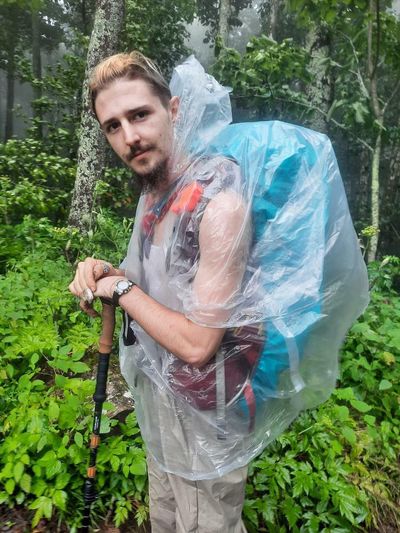 Capo
David is a professional outdoor educator and back-country wilderness guide from Arizona. He has spent his entire life pursuing knowledge of the natural world and seeking to share that knowledge with those around him through experiential education. In doing so he has worked for the Utah Conservation corps, US Space and Rocket Center, and numerous wilderness guiding companies and camps across the country. In his free time he can be found far up a creek or rock wall looking for cool plants and animals, or hammocking with a good book on a quiet trail.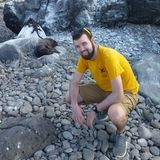 David
David originates from Kansas City, Kansas where he spent his days playing in his backyard and going on scouting trips to various camps and campsites. In high school his favorite class involved handling animals and getting to show them off to elementary school students. He graduated in 2017 with a bachelor's degree in Environmental Science from the University of Kansas. Since then he has worked throughout the country in the field of outdoor education at several camps and nonprofits and enjoys reading, canoeing and playing Dungeons and Dragons in his time off.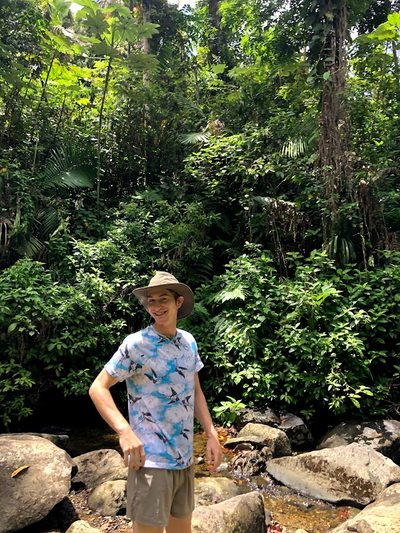 Eric
Eric is a 22-year-old from Cincinnati, Ohio. Eric spent the past four years studying Economics and Sustainability at Xavier University. While at Xavier, Eric had the opportunity to study sustainability abroad in Uppsala, Sweden for an entire semester under the former minister of the environment, Andreas Carlgren. The Swedish curriculum covered topics such as: Sustainable Democracies, Swedish Environmental Policy, and International Climate Change Negotiations. Despite conversations around climate change tending to linger on the "doom and gloom" aspect of it all, Eric believes that optimism is essential when addressing issues of sustainability and cites Paul Hawken's Project Drawdown as one of the most effective ways to teach pragmatic solutions to global warming in an uplifting and encouraging way. In his free time, Eric enjoys playing soccer and tennis, practicing yoga, spending time with animals, hiking, singing songs on the guitar and the banjo, and telling jokes.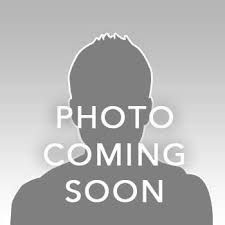 Graham
Hi! I'm Graham. I am from the elegant town of Jasper, Alabama. I've been coming to McDowell Summer Camp and the Environmental Center throughout my youth. I'm really excited to be an instructor here at the EC. It's been my dream to be able to work at Camp and make a difference for students and kids all over Alabama. I enjoy playing soccer and reading Harry Potter in my down time.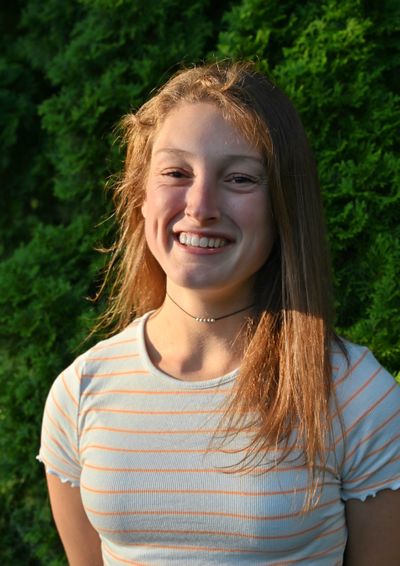 Kate
Kate is from the small town of Scottsboro, Alabama. Here she spent the majority of her childhood adventuring through the woods, helping out at her family farm, and obsessing over all things nature. As she grew older, she realized she wanted to pursue a career that combined her love for the outdoors with her true passion: teaching. Kate now holds a degree in both Secondary Science Education and Earth Systems Science from Auburn University. She has experience working in the classroom as a high school teacher in her very own hometown and has experience working in the outdoor setting as a wildlife and environmental instructor in the beautiful Berkshire Mountains of Massachusetts. When she is not teaching a science lesson, she can be found hiking, swimming laps in the pool, trying out new coffee recipes, or spending time with her family and friends. She is so excited to begin her next adventure at the McDowell Environmental Center and cannot wait to meet all of the wonderful people who come to visit!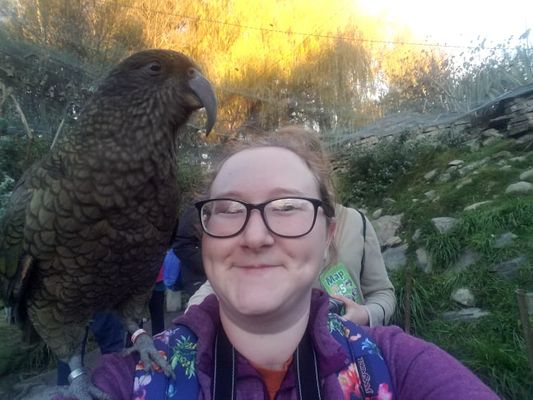 Mary Jo
Mary Jo was born and raised in Slapout, Alabama where she grew up playing in the woods behind her house. There she developed a passion for the great outdoors which led her to obtain a degree in Natural Resources Management and a minor in Nature-based Recreation from Auburn University. She spent some time on a small island in Fiji learning about how other cultures react and adapt to environmental issues. She has also been to New Zealand to learn how they practice ecotourism. As an animal lover, she has had numerous pets and currently has three dogs and a cat (Buddy, Charlie, Honey, and Rumple). Her favorite activities are reading, playing with her dogs, and walking in the woods.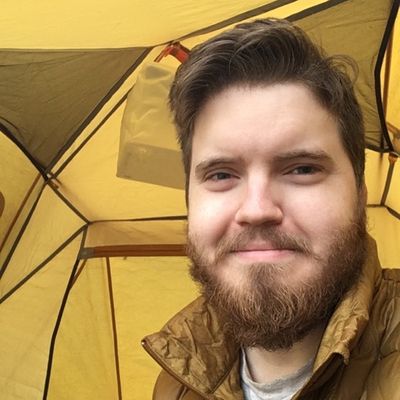 Nate
Nate discovered his love for the great outdoors at an early age through the Boy Scouts of America. An Eagle Scout, he has spent 8 of the past 9 summers staffing at various Summer Camps and High Adventure Bases around the country. Nate enjoys C.O.P.E. and Climbing courses, as well as taking part in art projects! He loves to wood carve, paint, and freehand sketch.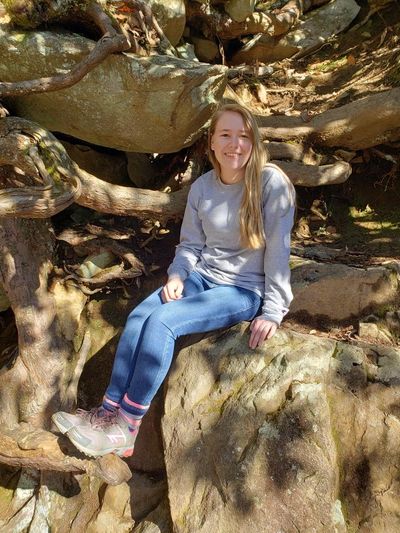 Rebecca
Hi, my name is Rebecca and I was born and raised in Alabama. I was a Girl Scout for 12 years so I have been camping and spending time in the outdoors for my whole life. I have a degree in organismal biology from Spring Hill College. I have always wanted to work outdoors and with animals but it wasn't until college that I really came to find my vocation, which is conservation education. Working as a zoo intern and a camp counselor over the summers made me realize how much I loved teaching kids about animals and what they can do to help the animals that live around them. Whenever I am not working I like watching movies and going to my favorite place, the beach.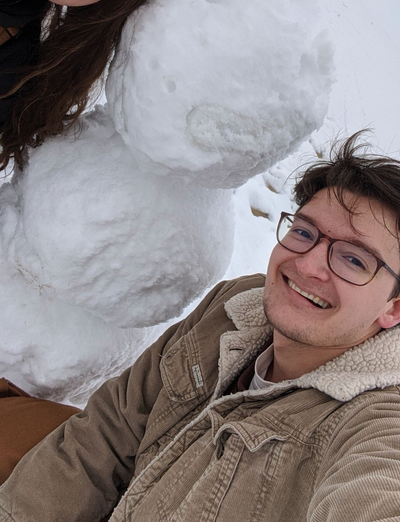 Robert
Robert was born and raised in Alabama and because of that he has always had a deep love and admiration for the natural wonders that this state has to offer. After growing up coming to McDowell and studying Environment Arts and Humanities at Sewanee, he has felt the pull to come back to the place he loves to teach outdoors. In his downtime he loves writing, canoeing, swimming, and making breakfast foods.