MEC Staff
Inspire the future.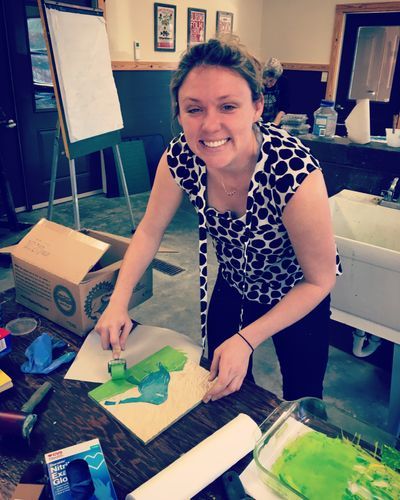 BETH DILLE, DIRECTOR
Beth is originally from the Twin Cities, Minnesota. She earned her undergrad in History and Education from the University of Wisconsin, Eau Claire and also has a Masters of Religious Education from Liberty University. She has lived . . . everywhere; from New Jersey to Texas, Australia to Florida. She worked in environmental education in Texas and is very excited to be back in this career. Between that position and Camp McDowell she has been a social studies teacher and a Children and Youth Director. One of her favorite jobs is being a team building/leadership facilitator and trainer, which includes working with high and low rope courses. Beth adores her six year old son, Lucas, and spends most of her free time with him. She also loves spending time with friends, traveling, cooking, running, reading and listening to a ridiculous amounts of podcasts. One of her greatest passions is working with people in Thailand with an organization called "Mission Pattaya."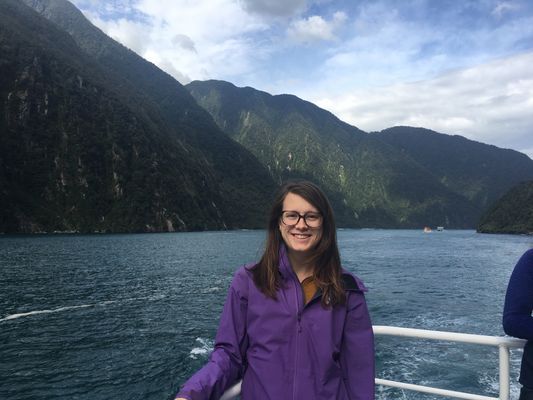 KIM CORSON, PROGRAM COORDINATOR & ROPES COURSE DIRECTOR
Kim hails from the great corn state of Iowa. She studied Elementary Education but fell in love with teaching outdoors, not in the classroom. Kim worked for two years as a Naturalist in Minnesota where she perfected her Minnesotan accent. She's also taught environmental education in the Adirondack State Park of New York and in the mountains of Utah. She loves her McDowell home and the wonderful community here. She is currently working towards a Masters in Environmental Education. In her free time, you'll find her outside somewhere hiking, rock climbing, slacklining, wandering through wildflowers, or camping. You can also find her skating on the track in the local Birmingham roller derby team, Tragic City Rollers.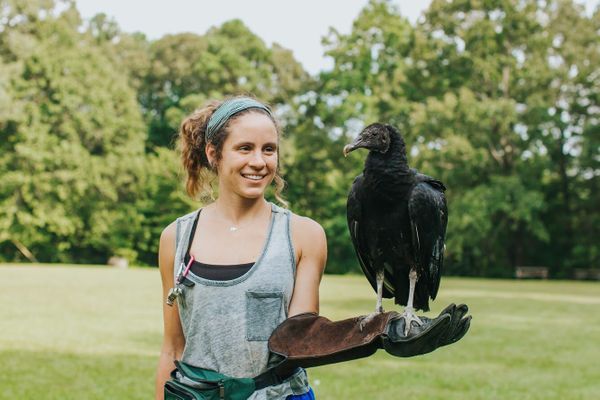 MARIKA VAN BROCKLIN, ANIMAL PROGRAMS DIRECTOR
Marika is from Nebraska where she graduated from the University of Nebraska at Kearney with a degree in Wildlife Biology. Being exposed to the outdoors at a young age sparked a lifelong passion and love for the natural world. This passion took her to Namibia to work on a nature reserve as well as volunteer at a local preschool. By working at the preschool in southern Africa she fell in love with teaching young minds about the world around them. When she is not taking care of the resident raptors and herps at McDowell, you might find her hanging out with her dog Hank, running, traveling, and basically anything involving the outdoors. She cannot wait to share this magical place with everyone and to spark an interest and lifelong desire to take care of our natural world in others.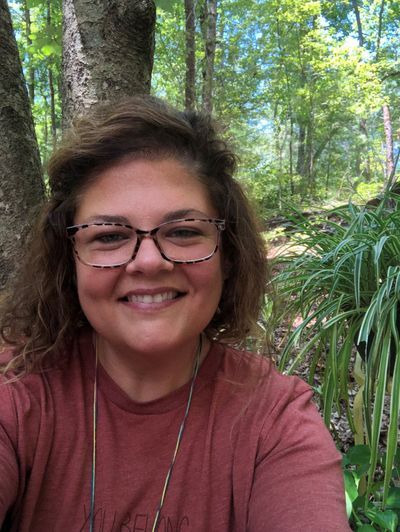 STACEY GLENN, ON-SITE REGISTERED NURSE
Stacey graduated from Wallace State with her nursing degree in 2006. She has previous nursing experience in the hospital, nursing home, and home health areas. In May of 2015 she took the awesome opportunity to work with children here at Camp McDowell. Stacey has lived in the Winston County area her whole life. She lives at camp with her wonderful husband Brian and 23 year old daughter Alexzandra. Stacey is an animal lover, has 2 dogs Tucker and Bailey and a big fat cat, Haze. Stacey's favorite pastime is traveling, fishing with her husband, canoeing, really anything outdoors and crafts. She loves spending time with her family, especially her niece and three nephews.