MEC Staff
Inspire the future.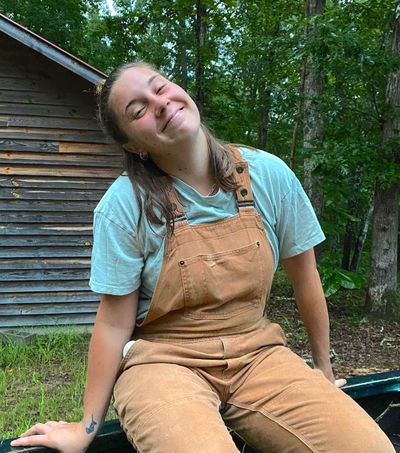 MEREDITH DONALDSON, DIRECTOR
Meredith (she/her) grew up in Central Virginia, and from a young age, has always been happiest when she is outside. After graduating from the University of Maryland with a BS in Environmental Science, Meredith came to Camp McDowell to share this love for the outdoors with others. Here she worked as a seasonal instructor, and eventually as the Operations Manager. Before returning to camp in 2021, Meredith worked as the Hawaii/International Regional Director, and the Director of Logistics for Wilderness Adventures, an outdoor leadership organization in Jackson, Wyoming. Meredith loved expanding her knowledge of outdoor education and getting to explore a new part of the country. She returned to camp to work as the Program Coordinator for the McDowell Farm School, and now could not be happier to be back at the Environmental Center as the Director. As Director, Meredith is excited to continue to share her passion for environmental education, and her love for nature with the many visitors that come to Camp McDowell. In her free time, Meredith loves to try new recipes in the kitchen, take long hikes with her dog Maple, and enjoy a quiet cup of coffee on her porch.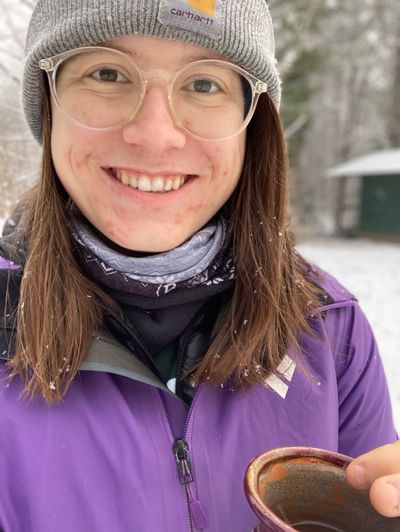 KIM CORSON, ASSISTANT DIRECTOR & ROPES DIRECTOR
Kim (she/her) hails from the great corn state of Iowa. She studied Elementary Education but fell in love with teaching outdoors, not in the classroom. Kim worked for two years as a Naturalist in Minnesota where she perfected her Minnesotan accent. She's also taught environmental education in the Adirondack State Park in New York and in the mountains of Utah. Kim started at MEC as an instructor in 2017, planning on being here just one season…and hasn't left since! She loves her McDowell home and the wonderful community here. Kim has a Masters in Natural Science & Environmental Education through Hamline University in St. Paul, MN. In her free time, you'll find her outside somewhere hiking, rock climbing, roller skating, or admiring lichen.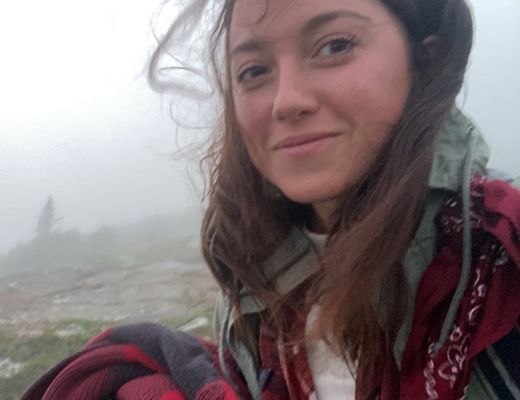 BRITTANY ROHR, OPERATIONS MANAGER
Hi! I'm Brittany! I am from a little bitty town in Pennsylvania called Mars- just a bit north of Pittsburgh. Throughout my life I have always loved to be outdoors, playing games like "crocodile hunter" with my siblings and cousins. As I grew older, and it became slightly less acceptable to play those sorts of games with friends, I found myself drawn to outdoor adventure style recreation. Those experiences lead to an increased interest in the natural world, and my choice to earn a degree in Parks and Resource Management, Conservation, and Sustainability. I have since spent multiple seasons working for MEC, a summer as an interpretive intern for the National Park Service, as well as time as a behavioral therapist and preschool teacher. In my free time I enjoy spending time with people I love, camping, reading, running, yoga and taking great naps. As I have learned through leaving and returning to camp (like, a lot of times), nothing beats the magic that this space has to offer. I look forward to the opportunity to share that with as many people as will let me.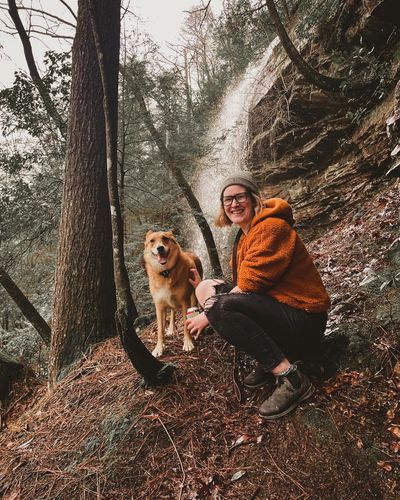 MOLLY KELLY, DIRECTOR OF ANIMAL PROGRAMS AND CURRICULUM DEVELOPMENT
Molly comes from the frozen tundra, Minnesota. After 4 years of studying biology and anthropology in college, her anthropology professor suggested being a naturalist for a year until she knew what she wanted to do next. 8 years later, Molly is still working in Environmental Education and has spent most of her career working with raptors, herps, and an education skunk. After visiting camp for the first time in January of 2021 she fell in love and was excited when the opportunity arose to come back as a staff member. In her free time Molly enjoys spending time outdoors, especially if it involves being in and around the water with her pups Fox and Chaco. When not playing outside you can find Molly listening to true crime podcasts, crocheting, or cooking up a delicious meal to share with friends. Molly still doesn't know what she wants to be when she grows up, but dreams of having too many pets and a hobby farm where she can play outside with her dogs, and grow wildflowers.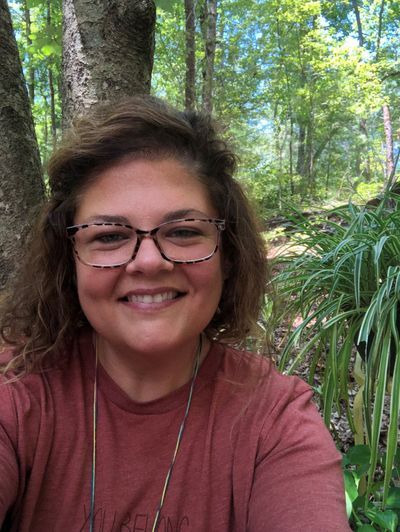 STACEY GLENN, ON-SITE REGISTERED NURSE
Stacey graduated from Wallace State with her nursing degree in 2006 and her BSN from The University Alabama in 2022. She has previous nursing experience in the hospital, nursing home, and home health areas. The summer of 2015 she took the awesome opportunity to work with children here at Camp McDowell for the Environmental Center and Clear Creek Summer Camp. Stacey has lived in the Winston County area her whole life. She now calls Camp McDowell home along with her wonderful husband Brian. She adores her granddaughter Lainey, daughter Alexzandra and son-in-love Austin. Stacey is an animal lover, she has a spunky dog Tucker and two crazy kittens Mao and Miu. Stacey's favorite pastime is traveling, fishing with her husband, canoeing, and anything to do with crafts including pottery and stained glass. She loves spending time with her sister and family, especially her niece and nephews.
Seasonal Environmental Education Instructors