MEC Staff
Inspire the future.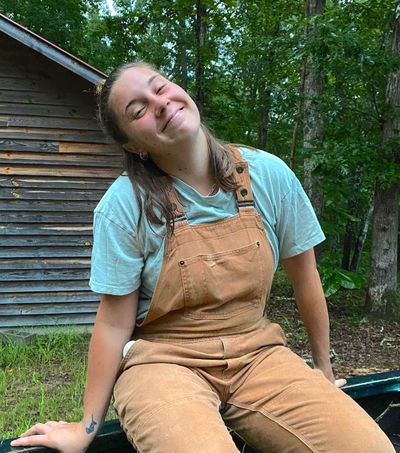 MEREDITH BOWER, DIRECTOR
Meredith (she/her) grew up in Central Virginia, and from a young age, has always been happiest when she is outside. After graduating from the University of Maryland with a BS in Environmental Science, Meredith came to Camp McDowell to share this love for the outdoors with others. Here she worked as a seasonal instructor, and eventually as the Operations Manager. Before returning to camp in 2021, Meredith worked as the Hawaii/International Regional Director, and the Director of Logistics for Wilderness Adventures, an outdoor leadership organization in Jackson, Wyoming. Meredith loved expanding her knowledge of outdoor education and getting to explore a new part of the country. She returned to camp to work as the Program Coordinator for the McDowell Farm School, and now could not be happier to be back at the Environmental Center as the Director. As Director, Meredith is excited to continue to share her passion for environmental education, and her love for nature with the many visitors that come to Camp McDowell. In her free time, Meredith loves to try new recipes in the kitchen, take long hikes with her dog Maple, and enjoy a quiet cup of coffee on her porch.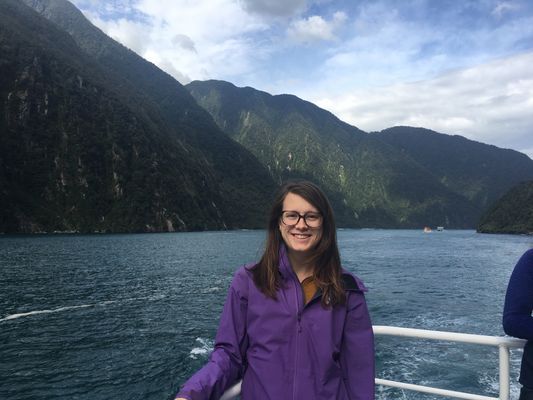 KIM CORSON, ASSISTANT DIRECTOR & ROPES COURSE DIRECTOR
Kim (she/her) hails from the great corn state of Iowa. She studied Elementary Education but fell in love with teaching outdoors, not in the classroom. Kim worked for two years as a Naturalist in Minnesota where she perfected her Minnesotan accent. She's also taught environmental education in the Adirondack State Park of New York and in the mountains of Utah. She loves her McDowell home and the wonderful community here. Kim has served as Program Coordinator/Assistant Director at MEC for the past four years. She just completed her Masters in Environmental Education! In her free time, you'll find her outside somewhere hiking, rock climbing, roller skating, wandering through wildflowers, or camping.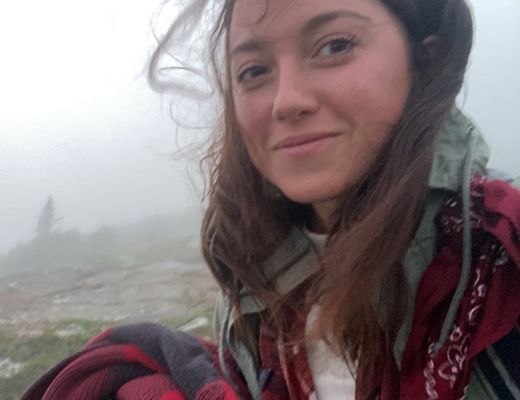 BRITTANY ROHR, OPERATIONS MANAGER
Hi! I'm Brittany! I am from a little bitty town in Pennsylvania called Mars- just a bit north of Pittsburgh. Throughout my life I have always loved to be outdoors, playing games like "crocodile hunter" with my siblings and cousins. As I grew older, and it became slightly less acceptable to play those sorts of games with friends, I found myself drawn to outdoor adventure style recreation. Those experiences lead to an increased interest in the natural world, and my choice to earn a degree in Parks and Resource Management, Conservation, and Sustainability. I have since spent multiple seasons working for MEC, a summer as an interpretive intern for the National Park Service, as well as time as a behavioral therapist and preschool teacher. In my free time I enjoy spending time with people I love, camping, reading, running, yoga and taking great naps. As I have learned through leaving and returning to camp (like, a lot of times), nothing beats the magic that this space has to offer. I look forward to the opportunity to share that with as many people as will let me.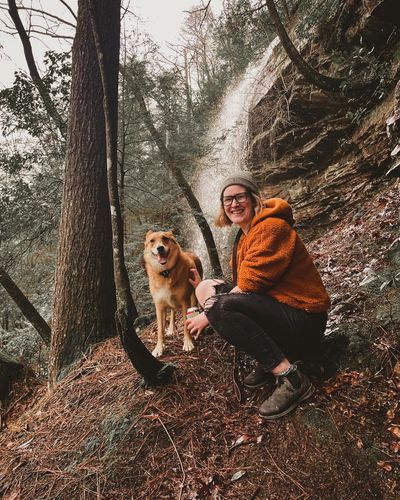 MOLLY KELLY, DIRECTOR OF ANIMAL PROGRAMS AND CURRICULUM DEVELOPMENT
Molly comes from the frozen tundra, Minnesota. After 4 years of studying biology and anthropology in college, her anthropology professor suggested being a naturalist for a year until she knew what she wanted to do next. 8 years later, Molly is still working in Environmental Education and has spent most of her career working with raptors, herps, and an education skunk. After visiting camp for the first time in January of 2021 she fell in love and was excited when the opportunity arose to come back as a staff member. In her free time Molly enjoys spending time outdoors, especially if it involves being in and around the water with her pup Fox. When not playing outside you can find Molly listening to true crime podcasts, crocheting, or cooking up a delicious meal to share with friends. Molly still doesn't know what she wants to be when she grows up, but dreams of having too many pets and a hobby farm where she can play outside with her dogs, and grow wildflowers.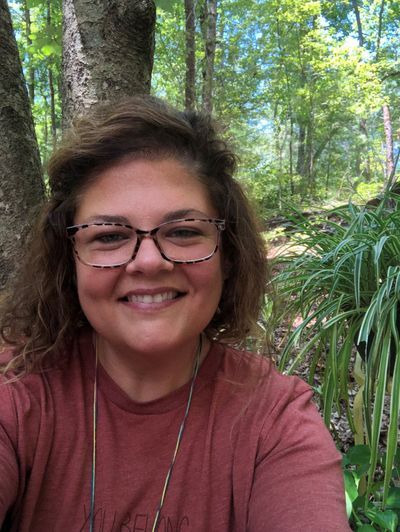 STACEY GLENN, ON-SITE REGISTERED NURSE
Stacey graduated from Wallace State with her nursing degree in 2006 and is currently attending Alabama to obtain her Bachelor's degree in nursing. She has previous nursing experience in the hospital, nursing home, and home health areas. In May of 2015 she took the awesome opportunity to work with children here at Camp McDowell. Stacey has lived in the Winston County area her whole life. She lives at camp with her wonderful husband Brian. Stacey is an animal lover, has 1 dog Tucker and 2 kittens Miu and Mao. Stacey's favorite pastime is traveling, fishing with her husband, canoeing, really anything outdoors and crafts. She loves spending time with her family, especially her granddaughter Lainey.
Seasonal Environmental Education Instructors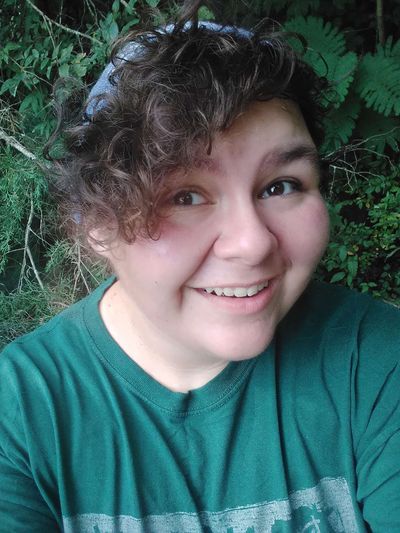 Archer
Archer was born and raised around the rural Mesas of Northeastern New Mexico, where cacti and tumbleweeds outnumber humans and even cows. Growing up in an area with amazing natural wonders and biodiversity helped them forge a deep appreciation for the environment, and all that lives and breathes within it. Although Archer is from New Mexico, most of her experience is based in and around the Ohio region. Summers spent as a Girl Scout & YMCA camp counselor and the falls/springs spent as an Environmental Education Instructor in Ohio's lush green hills. Over the years Archer has developed their passion for teaching with an emphasis on empathetic communication, team building, and helping others understand the misunderstood. Along with their great adoration of the natural world Archer loves animals, she spent many months as a manager with her local non-profit animal shelter. In everything that she does Archer strives to create an environment that is safe, encouraging, and made for growth. When they aren't teaching you can find Archer exploring new places, finding cool animals, reading/writing, playing board games/video games, painting, or just enjoying a nice cup of tea outside.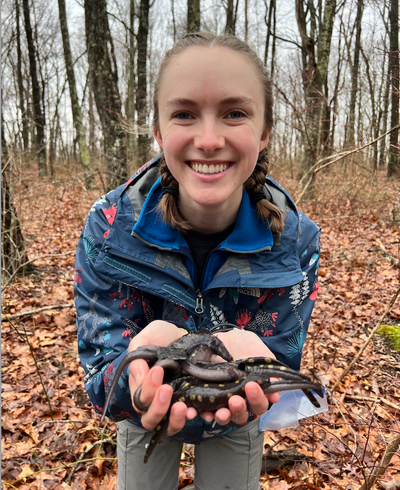 Catherine
Catherine graduated from Sewanee: The University of the South with a Biology degree and concentration in Ecology and Biodiversity. She has always had a great passion for and interest in nature, especially critters of all shapes and sizes. At Sewanee, she got to explore this passion with research on spotted salamanders, two-lined salamanders, diamondback terrapins, and even alligators. She also discovered a passion for teaching and working with young people while employed as a camp counselor and horseback riding instructor. Catherine is so excited to combine her two passions at McDowell Environmental Center this fall. She can't wait to help others get out and experience the wonder of nature around them. When she is not out herping, Catherine can be found snuggled up with a good romance novel, baking scones, or crafting in whatever medium is her current fixation.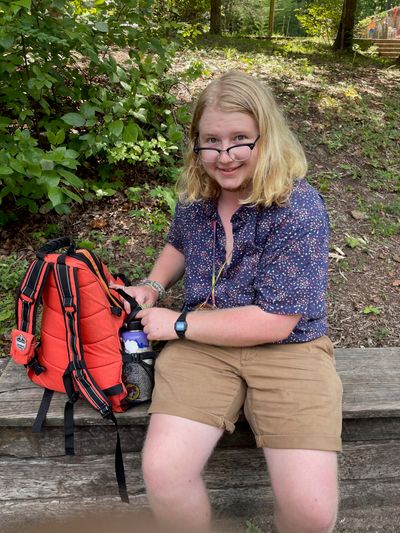 Ethan
Hey y'all, my name is Ethan (he/him). I hail from this small town called Huntsville, Alabama. I have been coming to McDowell in a variety of different capacities throughout my youth. I worked at Saint Stephen's Episcopal Church in Birmingham with their youth group, and for the past two summers, I have been a member of the McDowell Summer Staff. I am beyond excited to be working as an instructor here at the Environmental Center. I enjoy hiking, reading, and a good board game.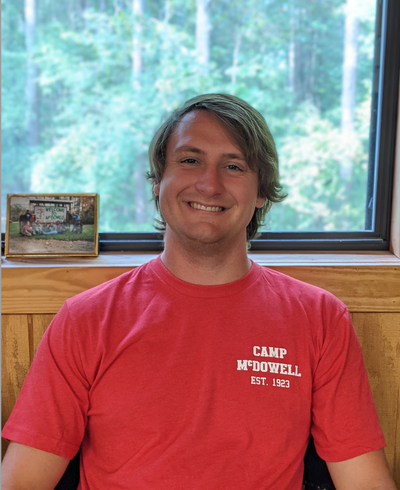 Graham
Hi! I'm Graham. I am from the elegant town of Jasper, Alabama. I've been coming to McDowell Summer Camp and the Environmental Center throughout my youth. I'm really excited to be an instructor here at the EC. It's been my dream to be able to work at Camp and make a difference for students and kids all over Alabama. I enjoy playing soccer and reading Harry Potter in my down time.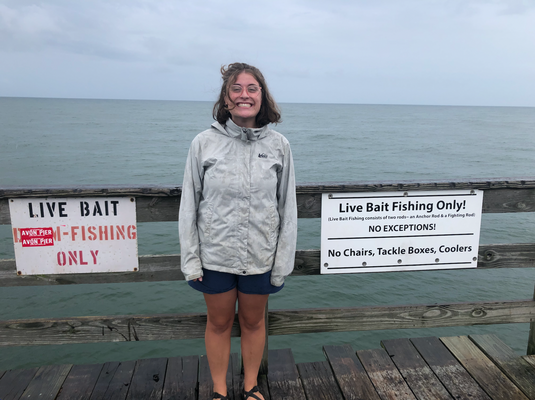 Greta
Greta (she/her) was born and raised in western New York where she first developed her connection with the natural world. She then headed to Vermont where she received her BS in Environmental Science from the University of Vermont. It was there that she found her niche in place-based education and helping foster connections between students and the natural world surrounding them. Greta is passionate about breaking down barriers in access to the outdoors and increasing accessibility to the natural world, believing that every child should have the opportunity to learn and grow in the outdoors. She is excited to join McDowell to teach and learn in the beautiful state of Alabama. In her free time, you'll likely find Greta birding, doing yoga, reading, or exploring outside.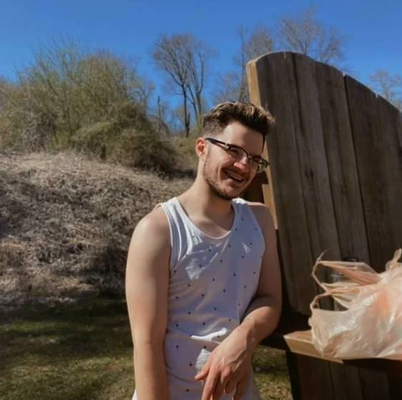 Hunter
Hey! I'm Hunter! Since I can remember, I've always had a great love for nature. It began while I was in boy scouts and only became stronger as I grew older. I had the opportunity in college to make something more concrete out of that love, so I pursued a degree in Environmental Studies and graduated in 2020. While in college, I became an environmental docent for the university and it made me realize how much I love teaching others about the natural world. Along with my love for nature, in my free time I enjoy rock climbing, going to the gym, playing video games, and going to concerts. I'm excited to connect with so many like-minded people and learn more about the world around us!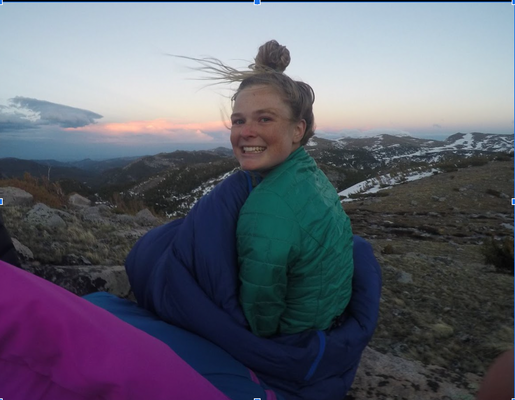 Maddy
Hi, I'm Maddy! I grew up in the Chesapeake Bay Area, where I spent my days alongside the minnows, oysters, and blue herons. I was instilled with a strong sense of environmental stewardship from a young age, seeking to protect the native biodiversity I loved. I've always felt most connected to myself and my place in the world when I'm immersed in nature. I graduated from Sewanee, The University of the South, where I received a degree in biology. I experienced place based learning for the first time, with access to field work and research just a short walk away from my classroom. My education reached a new depth when I could apply the concepts I learned in the classroom to my tangible surroundings. I'm excited for the opportunity to give students the same hands-on learning experience that made such a difference in my own education!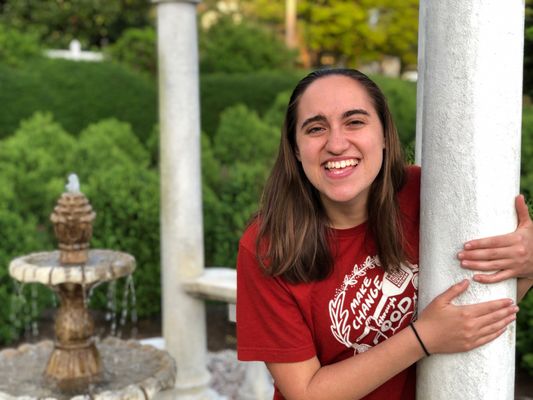 Marie
Hi, I'm Marie! I am from a small town in southern Indiana and graduated from Purdue University in 2021. This past year, I served with AmeriCorps, which was a great opportunity to not only help others but also learn more about the environment, as I was able to do field work within my position. I am passionate about getting people excited to be outdoors and learn about all that nature provides. In my free time, I love exploring new places, hiking, thrifting, and reading. I am excited to be with the MEC this fall!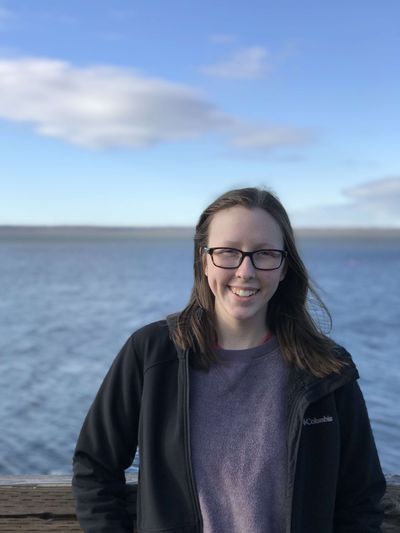 Sarah
Sarah grew up way out west in Washington State, where she acquired her BA in Early Childhood and Elementary Education. Not quite knowing how she wanted to use her degree, she moved to Tennessee to serve with a non-profit education foundation through AmeriCorps. And now, she is excited to be at Camp McDowell where she can do what she loves - teaching - in the big and beautiful Great Outdoors. When it comes time to relax, you'll find Sarah tinkering with music, staring up at the stars, reading a good book, or going out on the town with some friends.