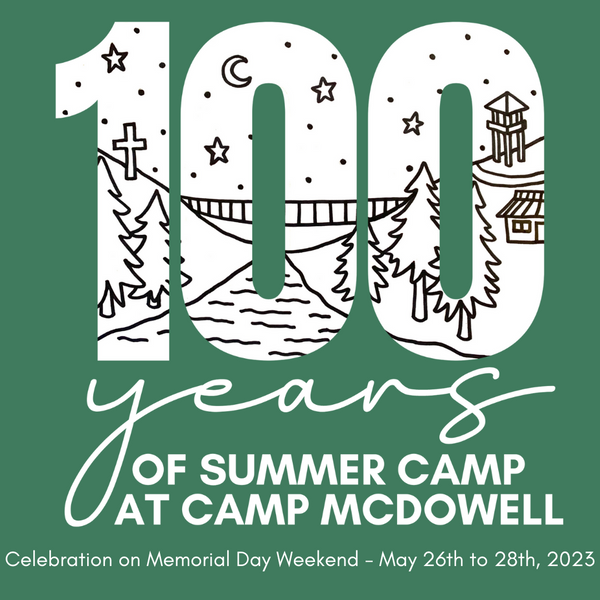 100th Celebration
Camp McDowell Summer Camp is 100 years old! We are celebrating by inviting everyone to Camp McDowell from May 26-28th for many fun activities. This is the same weekend as Primary 1 and we will be joining them for an epic Pasture Party on Saturday night and a celebratory closing church service on Sunday morning.
This weekend is an amazing opportunity to connect with old and new camp friends and reminiscence on all your Camp McDowell memories, while making new ones.
We are offering many different registration options for those who just want day passes versus those who would like to come for the whole weekend.
Programming and Activities include a wide range of options like hiking, farm tours, speakers, canoeing, McDowell Environmental Center programs, ropes courses, etc.