Venture Out
Go where you feel the most alive.
Venture out is a program to encourage individuals to participate in wilderness backpacking and to experience the physical and mental health benefits it provides. We want to help people to discover the natural beauty of our country and to understand the benefits of time spent in nature, and feeling the freedom of going off the grid.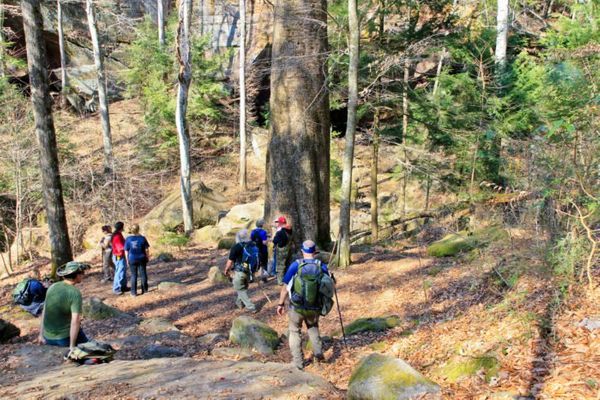 JOIN US ON OUR NEXT ADVENTURE!
The McDowell Environmental Center offers guided backpacking and canoeing trips in the Sipsey Wilderness Area. Our experienced instructors lead groups of 8-10 participants on 3-4 night trips to various trails in the Sipsey. We provide tents, backpacks, food and other backpacking gear. No previous backpacking experience required. Stay tuned for upcoming trips or contact us to book your own Venture Out program! To learn more or sign-up contact us at 205-387-1806 ext. 109 or mecdirector@campmcdowell.org
"I love Camp McDowell; it's my favorite thing I've done." - Sydney