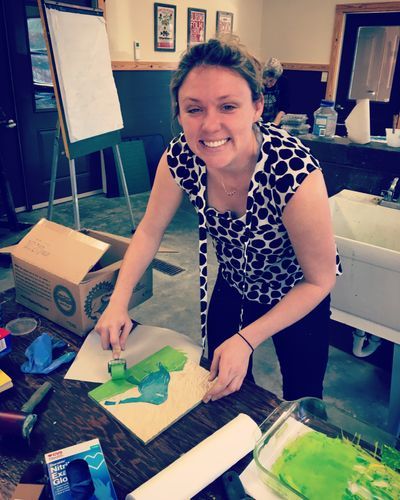 BETH DILLE, DIRECTOR
Beth is originally from the Twin Cities, Minnesota. She earned her undergrad in History and Education from the University of Wisconsin, Eau Claire and also has a Masters of Religious Education from Liberty University. She has lived . . . everywhere; from New Jersey to Texas, Australia to Florida. She worked in environmental education in Texas and is very excited to be back in this career. Between that position and Camp McDowell she has been a social studies teacher and a Children and Youth Director. One of her favorite jobs is being a team building/leadership facilitator and trainer, which includes working with high and low rope courses. Beth adores her six year old son, Lucas, and spends most of her free time with him. She also loves spending time with friends, traveling, cooking, running, reading and listening to a ridiculous amounts of podcasts. One of her greatest passions is working with people in Thailand with an organization called "Mission Pattaya."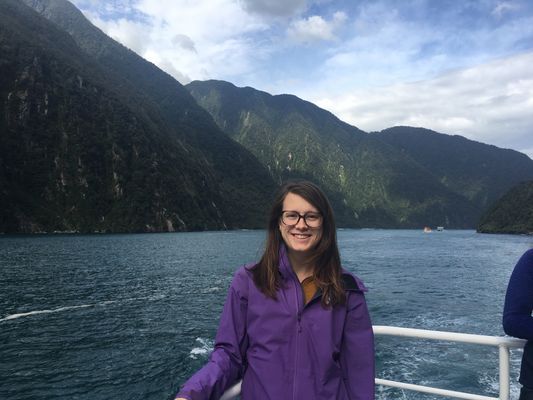 KIM CORSON, PROGRAM COORDINATOR & ROPES COURSE DIRECTOR
Kim hails from the great corn state of Iowa. She studied Elementary Education but fell in love with teaching outdoors, not in the classroom. Kim worked for two years as a Naturalist in Minnesota where she perfected her Minnesotan accent. She's also taught environmental education in the Adirondack State Park of New York and in the mountains of Utah. She loves her McDowell home and the wonderful community here. She is currently working towards a Masters in Environmental Education. In her free time, you'll find her outside somewhere hiking, rock climbing, slacklining, wandering through wildflowers, or camping. You can also find her skating on the track in the local Birmingham roller derby team, Tragic City Rollers.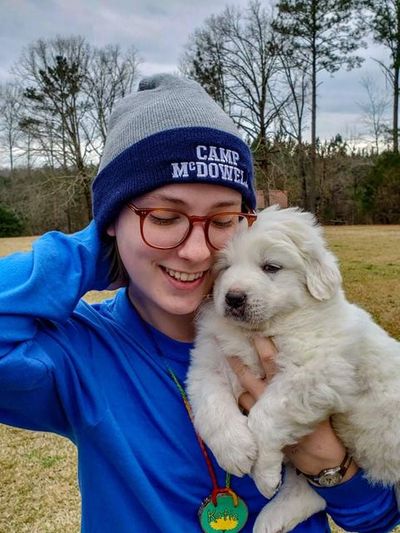 KATIE, OPERATIONS MANAGER
Katie is from Clarks Summit, Pennsylvania and graduated from Susquehanna University in 2018 with a BS in earth and environmental sciences. As a young person, she spent much of her time outdoors and playing with creepy-crawlies-- salamanders, snakes, and toads sparked a curiosity that eventually made her ever more passionate about environmental education! Katie loves McDowell and its mission to give kids a taste of the experiences she holds near and dear. Singing, dancing, drawing, and laying around in a hammock are other activities that spark joy for Katie, so she will enjoy all of those during her 4th season here at MEC!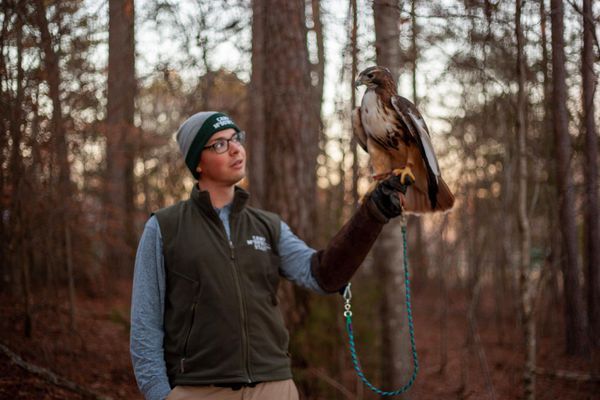 JOSH LEVESQUE, OUTREACH COORDINATOR & NATURALIST
Josh is from Maryland and graduated from Susquehanna University in Pennsylvania with a degree in Ecology. Since then, he has worked as a hiking guide in Montana, as an Elementary STEM Facilitator in Maryland, and as a Summer Naturalist in Minnesota. When he's not teaching, he's probably listening to an audiobook, taking pictures, or trying to identify a weird mushroom again.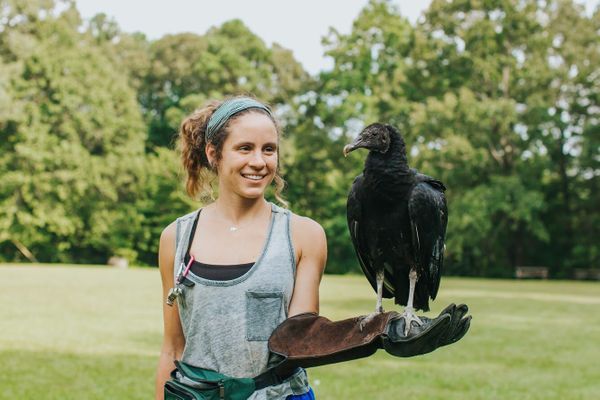 MARIKA VAN BROCKLIN, ANIMAL PROGRAMS DIRECTOR
Marika is from Nebraska where she graduated from the University of Nebraska at Kearney with a degree in Wildlife Biology. Being exposed to the outdoors at a young age sparked a lifelong passion and love for the natural world. This passion took her to Namibia to work on a nature reserve as well as volunteer at a local preschool. By working at the preschool in southern Africa she fell in love with teaching young minds about the world around them. When she is not taking care of the resident raptors and herps at McDowell, you might find her hanging out with her dog Hank, running, traveling, and basically anything involving the outdoors. She cannot wait to share this magical place with everyone and to spark an interest and lifelong desire to take care of our natural world in others.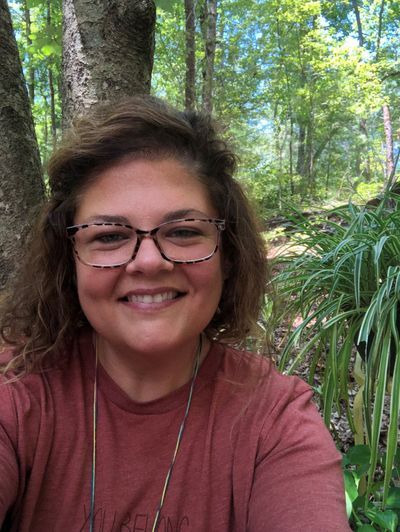 STACEY GLENN, ON-SITE REGISTERED NURSE
Stacey graduated from Wallace State with her nursing degree in 2006. She has previous nursing experience in the hospital, nursing home, and home health areas. In May of 2015 she took the awesome opportunity to work with children here at Camp McDowell. Stacey has lived in the Winston County area her whole life. She lives at camp with her wonderful husband Brian and 23 year old daughter Alexzandra. Stacey is an animal lover, has 2 dogs Tucker and Bailey and a big fat cat, Haze. Stacey's favorite pastime is traveling, fishing with her husband, canoeing, really anything outdoors and crafts. She loves spending time with her family, especially her niece and three nephews.
SEASONAL ENVIRONMENTAL EDUCATION INSTRUCTORS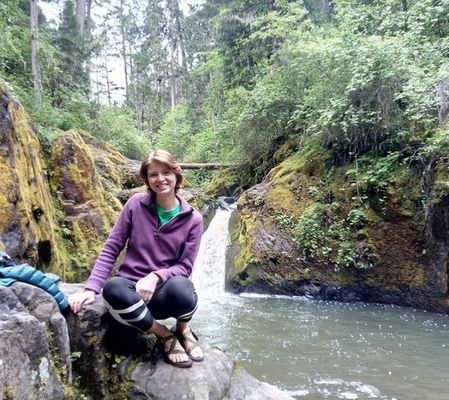 HANNAH, OUTREACH SPECIALIST
Hannah originally hails from a small town in Southern Oregon. She developed her love for nature whilst frolicking among the nearby Douglas Pines in the Rogue-siskiyou National Forest. For college, she moved north to attend the University of Puget Sound in Tacoma WA, where she studied Sociology, Anthropology, and Education Studies. While in Washington, Hannah's love for the outdoors grew. By her second year in college, she was a leader of her university's outdoor club and eventually helped coordinate the outdoor portion of the school's orientation program. Her favorite outdoor activities include hiking, trail running, backpacking, lake swimming, kayaking, and navigating topographic maps. When not basking in the beauty of the natural world, Hannah enjoys satellite searching places on Google maps, swing dancing, journaling, and playing volleyball. She is extremely passionate about hands-on learning and the benefits that exploring outside can have in the lives of learners of all ages. She is excited to return to McDowell to do such good work!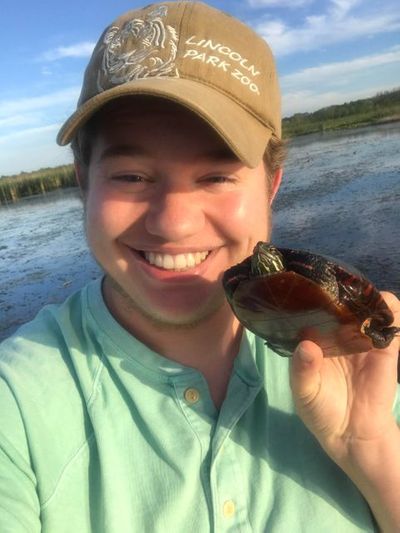 AL
Al is from Evanston, IL, but grew up making the trek to Camp McDowell every summer. He got his bachelor's degree in Ecology, Evolution, and Behavioral Biology from Beloit College in 2019. A self-proclaimed Prairie Creature, Al loves grasslands and wetlands, and has spent the last 2 summers studying turtles in Michigan (and having a blast!). He has also worked as a genetics researcher for the Field Museum of Natural History, a bakery assistant, a lifeguard, and a tutor. Al spends most of his free time birding and looking for reptiles or insects, but also enjoys hiking, kayaking, writing, drawing, singing, dancing, and reading about animals. He dreams of writing his own field guides one day and loves teaching people about nature!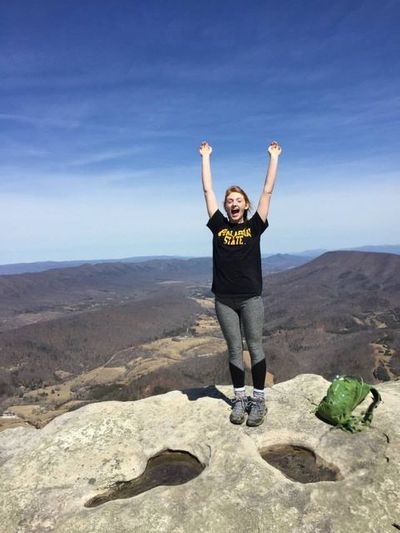 ANNA
Anna was born in Birmingham, Alabama, and has also spent time in Richmond, VA, Monteagle, TN, Boone, NC, and Nashville, TN. She graduated from Belmont University in 2018 as a Psychology major and a Studio Art minor. Some of her favorite jobs have been the "Adventure Coordinator" at a day camp in Monteagle, TN and working with children as a nanny and at a Montessori preschool. Anna has always loved the outdoors, especially when she can share them with others. During her free time, you can find Anna rock climbing, hiking, biking, or making pottery. Anna spent her childhood years coming to Camp McDowell for summer camp and other retreats. She is lucky enough to have experienced McDowell Environmental Center both as a fifth-grade student, and now as an instructor. She is so excited to return for a second season to the place where she began loving nature!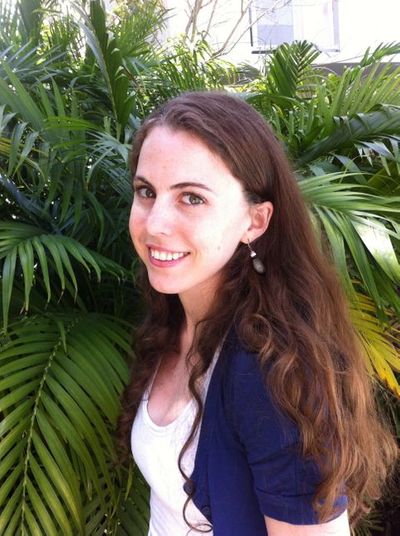 CLAIRE
Claire is thrilled to be at McDowell, where she attended summer camp and was a counselor and staff member for special session. After spending the last few years honing her skills as a photographic artist, she has returned to her longtime passion of reconnecting people with nature. Claire earned a B.S. in Community Development with a minor in Ecosystem Science and Policy from the University of Miami. During a semester in Thailand, she interviewed monks and farmers around the countryside and won an award for her paper on the link between ecology and spirituality. Claire has a lifelong interest in the beauty of wild places, regeneration, and how natural environments nurture human and ecological health. She farmed at a California agrarian arts foundation focused on biodynamics and sustainable growing methods, guided inner-city kids at the Wolf River Conservancy in Memphis, and nurtured felines at the Seattle Cat Hotel while studying and working in photography in the Pacific Northwest. In her free time, Claire enjoys yoga, dance, art, poetry, and backpacking.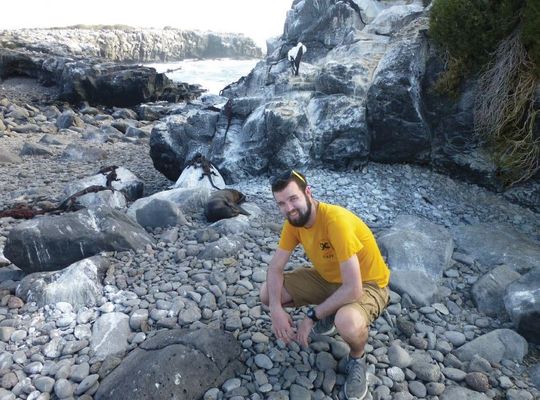 David
David was born in Kansas and got his BS degree at the University of Kansas in 2017 for Environmental Science. Since then he has worked at several camps and environmental non-profits and loves working with kids and animals, especially in an outdoor setting because of the importance of environmental education holds currently. He enjoys canoeing, reading and watching cheesy movies in his free time.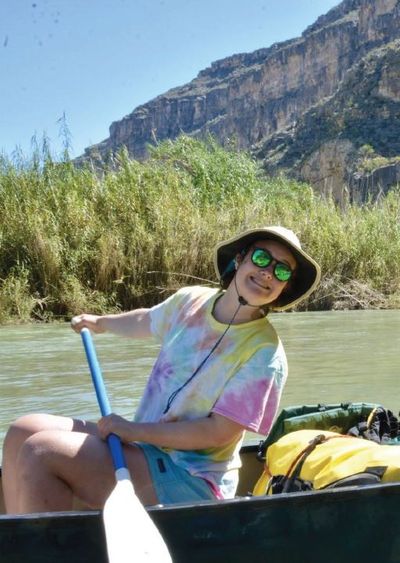 Emily
Emily grew up in Chattanooga, TN - a place that she credits with fostering her great love for the natural wonders of the Southeast. Emily furthered her knowledge of local forests and geology by attending Sewanee: The University of the South where she majored in Natural Resources and the Environment with a minor in International and Global Studies. Emily will go to extreme lengths to study rocks. Examples of such quests include paddling the lower canyons of the Rio Grande, hiking to the river and back in the Grand Canyon, and climbing volcanoes in Iceland. Emily believes that spending time learning outside is an invaluable opportunity. Thus, she is incredibly excited to teach as well as learn from others at McDowell Environmental Center.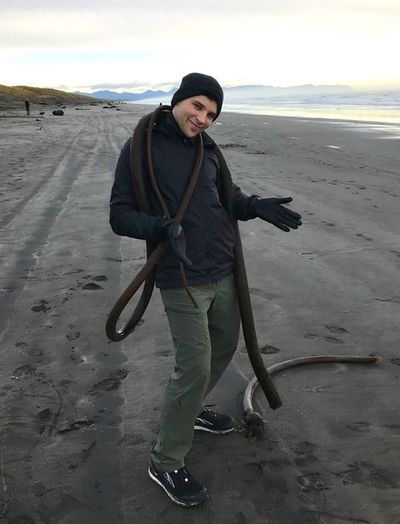 ETHAN
Ethan grew up in the land of sunshine, surfers, and movie stars (Southern California); however, as he got older, he realized he liked trees more than traffic, so he ventured up to Oregon, where he studied Business and Creative Writing at the University of Oregon. His travels took him up and down the Northwest area, where he studied Education and worked as a tutor and student teacher in a variety of schools. Though he has always loved exploring, Ethan credits the beauty of the Northwest for fostering within him a great love and appreciation for the natural world. For him, nature has been a consistent source of comfort and inspiration (as can be seen in the picture). In his free time, you might find him swishing a three point shot on the basketball court, peacefully strumming his ukulele, or very intensely staring over a board game.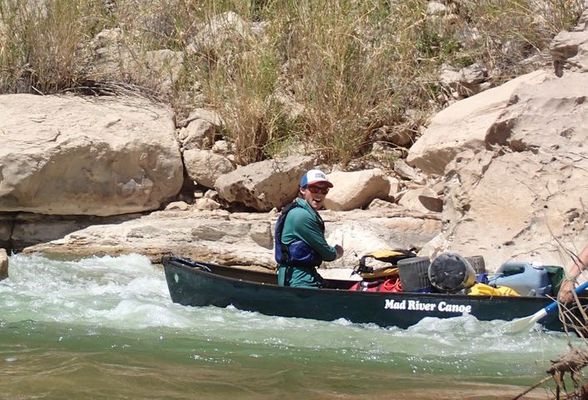 JAMES
James is a life-long fan of Steve Irwin, Steven Spielberg's Jurassic Park, and playing outside. The intersection of these loves led him to Sewanee: The University of the South where he studied forestry, geology, and ecology to earn a Bachelor of Science in Natural Resources and the Environment in 2019. James will do almost anything to get outside, and has worked as a backpacking guide at Philmont Scout Ranch in Cimarron, New Mexico, as a forester for the New York Botanical Garden in New York City, and as a trip leader for the Sewanee Outing Program. He has lived in Boston, Massachusetts; Atlanta, Georgia; Norman, Oklahoma; Sewanee, Tennessee; and Columbus, Ohio and often struggles to answer the question "where are you from?" He is a baseball-hat enthusiast, a recovering rock climber, runner, paddler, skier, and fisherman, and a very bad singer.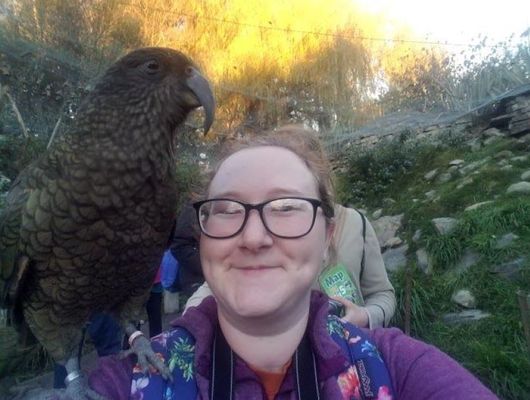 Mary Jo
Mary Jo was born and raised in Slapout, Alabama where she grew up playing in the woods behind her house. There she developed a passion for the great outdoors which led her to obtain a degree in Natural Resources Management and a minor in Nature-based Recreation from Auburn University. She spent some time on a small island in Fiji learning about how other cultures react and adapt to environmental issues. She has also been to New Zealand to learn how they practice ecotourism. As an animal lover, she has had numerous pets and currently has three dogs and a cat (Buddy, Charlie, Honey, and Rumple). Her favorite activities are reading, playing with her dogs, and walking in the woods.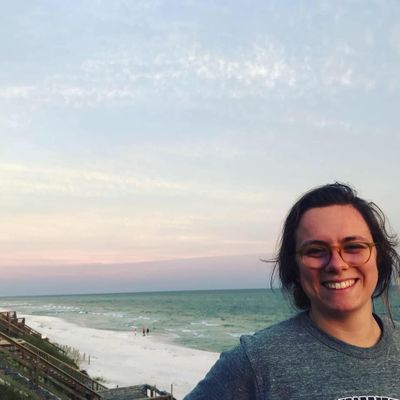 Mary Margaret
Mary Margaret has lived in Tuscaloosa, AL all of her life and holds Alabama football near to her heart. She is no stranger to Camp McDowell as she grew up going to summer camp here and has served on summer staff for four summers. She is excited to familiarize herself with the Environmental Center and is looking forward to sharing her love for this place with others. Mary Margaret graduated in May 2019 from Sewanee: The University of the South with degrees in Natural Resources and Religious Studies. She enjoys being outside, identifying trees, reading and writing. Mary Margaret is eager to learn alongside intelligent, passionate, and hilarious groups of students and staff this spring!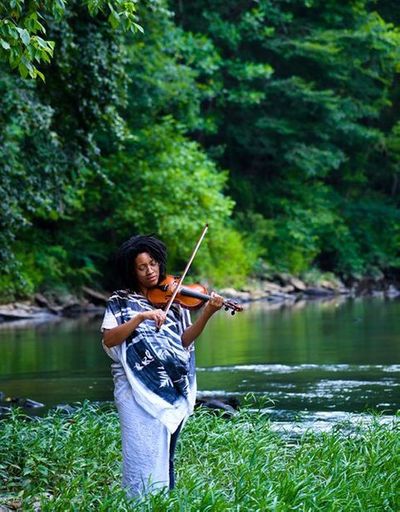 MEG
Birmingham, AL native Meg has been working as an educator and freelance musician for nearly a decade. She's been on the education staffs' of Scrollworks, the Alabama Symphony Orchestra, and Mason Music, and her lifelong passion for conservation has led her to positions at Jones Valley Teaching Farm, Ruffner Mountain, and now McDowell Environmental Center. When she's not performing or teaching outside (or discovering the places that the two meet), she enjoys baking, gardening, hiking, and cultivating her knowledge of native wildlife. She looks forward to exploring Camp McDowell with new friends!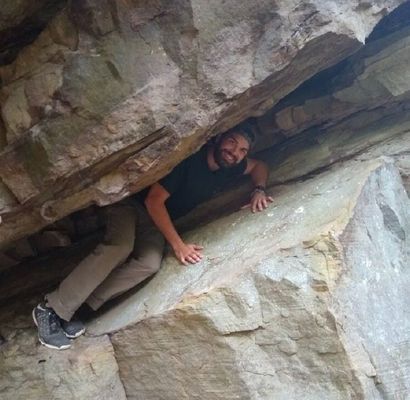 MICHAEL
Michael was born and raised in Fayette, Alabama. He spent his childhood exploring the forest that surrounded my family's farm and the Sipsey wilderness which gave him a great love of Alabama's natural environment. This love was further fueled by his involvement in the Boy Scouts. In 2015 he earned my Eagle Scout rank through the Boy Scouts of America. Throughout high school, Michael was a tutor with the S.M.A.R.T after-school program. This, along with serving on McDowell's summer staff for the past three summers, has given him an appreciation for guiding young minds. In 2019 Michael graduated from the University of South Alabama with a degree in Political Science. His hobbies include reading, kayaking, hiking, and drawing.
RACHEL
Born and raised in the midwest, Rachel discovered her passion for the environment through her studies at the University of Northern Iowa. After receiving her BA in Biology, she spent two years in Green Iowa AmeriCorps where she focused on developing her skills in environmental education and on the importance of volunteering in the community. Rachel often spends her free time exploring natural areas, bird watching, playing sports, and cross stitching for her friends and family and she will always let you know what animal she sees or hears nearby.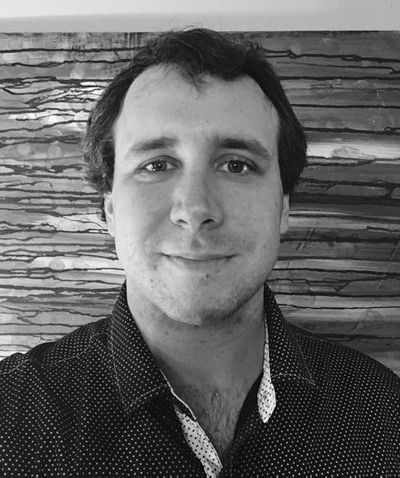 SAM
Raised attending McDowell from a young age, Sam finds a second home here at Camp. He was at the very first Special Session in the summer of 1998, and has not missed a single one since. Sam earned a BA in Music from The University of Alabama at Birmingham. A percussionist, performer, and educator, he worked as a freelance musician in the greater Birmingham area for over 10 years. During his time there, he taught a wide demographic of students of all ages, ability levels, and cultural diversities. He also co-founded Iron Giant Percussion, a quartet dedicated to chamber music, composition, and collaboration. Sam has a deep love of nature, and finds the outdoors invigorating and comforting. He is enthusiastic about combining his love of the environment with his years of experience teaching.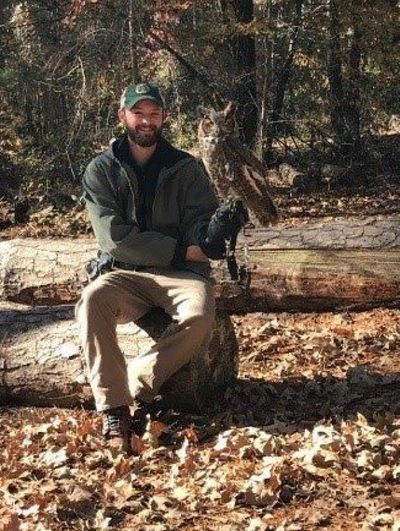 Spencer
Spencer, grew up living on Lake Lanier in North Georgia, spending time on the lake and camping with his family. Since a young age, he has enjoyed spending time in the outdoors and learning all that he can about the natural world around him. He joined the Cub Scouts in elementary school, continuing into Boy Scouts and finally reaching the rank of Eagle Scout in 2010. He graduated from Abraham Baldwin Agricultural College (ABAC) in 2018 with a degree in Wildlife Management. Since graduation, Spencer has worked at Rock Eagle 4-H Center, Chehaw Park, and The World Bird Sanctuary improving his outdoor education skills and working with birds of prey. In his free time, Spencer enjoys woodworking, kayaking, and camping. He looks forward to his first season at Camp McDowell.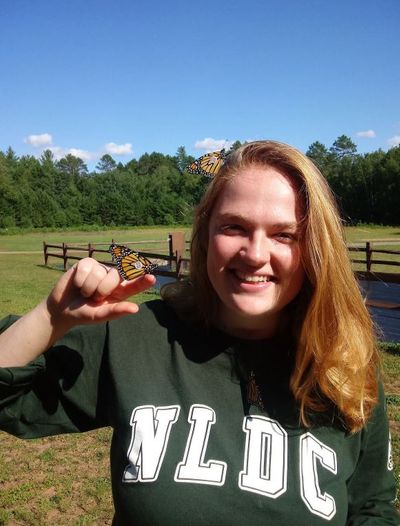 Victoria
Victoria is a proud Midwesterner, big believer in caffeine and hoop earrings, and a devoted parent to several house plants. Born and raised in Milwaukee, Wisconsin, Victoria has recently received her B.S. in Recreation Management with an emphasis in Outdoor Recreation from the University of Wisconsin – La Crosse. Growing up, she explored parks and campgrounds with her family and has gone on to work and play all around the great states of Wisconsin and Minnesota in summer camps, a nature center, and in early childhood care. She loves working in outdoor rec and education because she gets to hang out with the most brilliant people, plants, and critters around. She genuinely enjoys talking about people's dreams and best thrift store finds, so if you have a good one, be sure to tell her about it!