McDowell's Wish List
"They are to do good, to be rich in good works, generous, and ready to share," Timothy 1 6:18 NRSV
Camp McDowell gladly accepts with great appreciation your tax-deductable donations - big or small. Contact us with questions or suggestions regarding donations.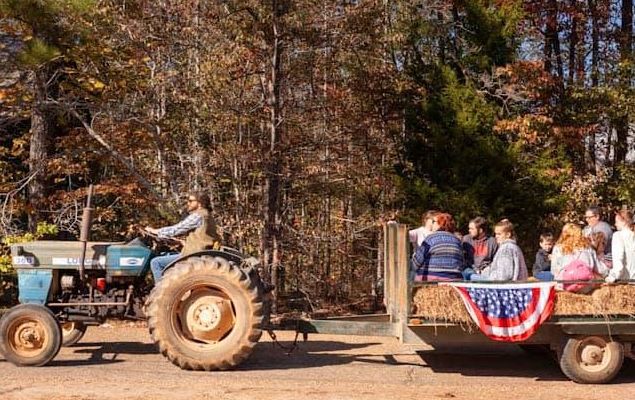 ONE-TIME WISHES
Long-bed truck: Our trucks have been with us for over 20 years and are on their last legs/wheels.
Golf carts: We usually have at least one of our two golf carts in maintenance, getting fixed. Golf carts help our staff serve our guests faster and better.
Office chairs: Several staff members spend their office hours sitting on broken, worn, or wobbly office chairs. We will happily accept any office chair of any color that's in decent shape for the Welcome Center.
Long conference table for the Welcome Center Conference Room: Whether you have a gently used one, you are interested in making one, or want to purchase a new one - we will gladly trade in the worn dining room table and fold-out table that are pushed together, pretending to be a grown-up conference room table for something a little more appropriate for the space.
Tall flag pole to fly two flags: A flag pole to greet visitors as they enter the camp area would be a welcome greeting!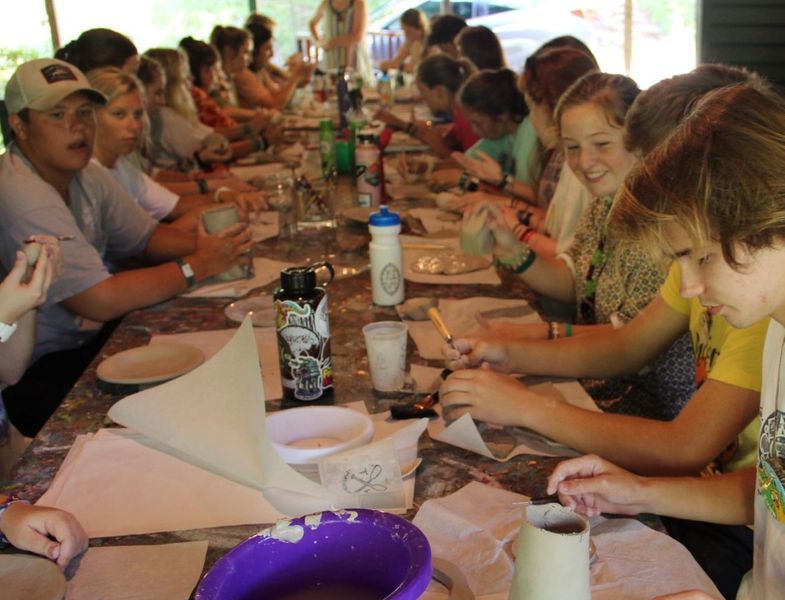 ON-GOING WISHES
Art supplies: Most of our programs (summer sessions, Environmental Center, Magnolia Nature School, McDowell retreats) use art supplies and are in constant need of replenishing. Acrylic paint, Sharpie pens, paintbrushes, scissors, poster board, string, beads, etc.)
Tree cookies for name tags: McDowell is known for our tree cookie nametags. Did you know our amazing Maintenance Staff cuts all our THOUSANDS of nametags (and drills holes for the string) year-round? If you like working with wood, we will accept donated precut and predrilled tree cookies for nametags ANY time of year. They are typically a similar diameter to the bottom of your favorite thermos, water bottle or coffee mug.
Twine for name tags: We are in constant need of twine for nametags. We also use string. We will accept twine or string for nametags ANY time of year.
Fairy or white Christmas lights: We use lights all over camp for programs, sessions, events, holidays, and on-going decorations. We will accept lights at any time.
Paper: All types, all year. Mostly standard size 8.5x11, ledger size 11x14, and card stock size 8.5x11. Anytime you want to bring, drop off, or send us a box or reem of paper - we will accept it with gratitude!
Holiday decorations: Christmas (white lights, high-quality fake or real poinsettias, high-quality fake or real greenery, high-quality fake or real green wreathes); Advent (blue decorations for the front entrance in December), Fall (pumpkins, hay bales, mums, squash, high-quality fake fall leaves)
Office supplies: Black sharpies, dry-erase markers, black pens, poster board, fat paint pens, flip-chart markers, packs of lamination sheets, packing tape, clear tape to fit into the tape dispensers we already have
First-aid supplies: Basic first supplies to replenish our existing first aid kits (band-aids, bandages, Neosporin, etc.)