Farm Staff
Meet the team!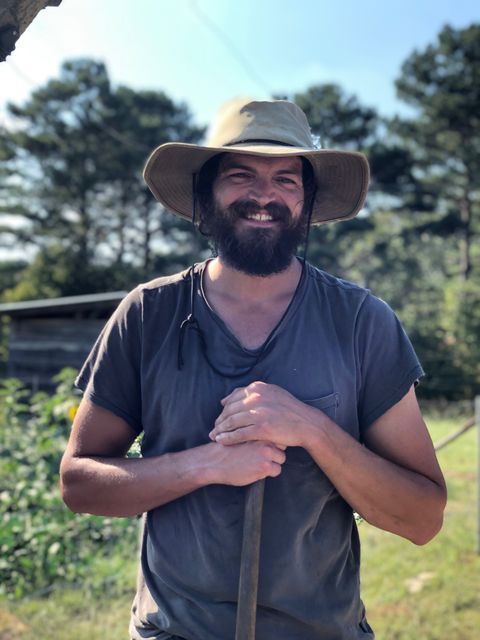 Scotty Feltman, Director
Scotty grew up in the small town of Berry, AL where he roamed the woods and creeks surrounding his house and fell in love with being outside. After high school, he attended the University of Alabama at Birmingham and graduated with a degree in early childhood and elementary education. For the next seven years, he taught fifth grade in Birmingham where he first began using farming as an educational tool. He then transitioned to a high school teaching position within the system where he taught environmental science as well as developed and oversaw the programming and growing of a two acre sustainable urban farm behind the high school for four years through a local non-profit. As part of this program, he ran an internship with high school juniors and seniors growing and selling produce to the surrounding community while cultivating curiosity, hard work, and self sufficiency. Scotty was drawn to camp by the overall beauty and peacefulness of the land as well as the opportunity to live and work amongst a community of environmental educators. As farm school director, Scotty gets to continue to share his passion for teaching and sharing his excitement for the natural world and farming with the thousands of individuals that attend McDowell's programs. Scotty and his wife Julie live at camp with their three children, Samuel (7), Betsy (4), and Susanna (2). He's really really psyched about learning, climbing, exploring with his family, and getting his hands dirty in southern soil.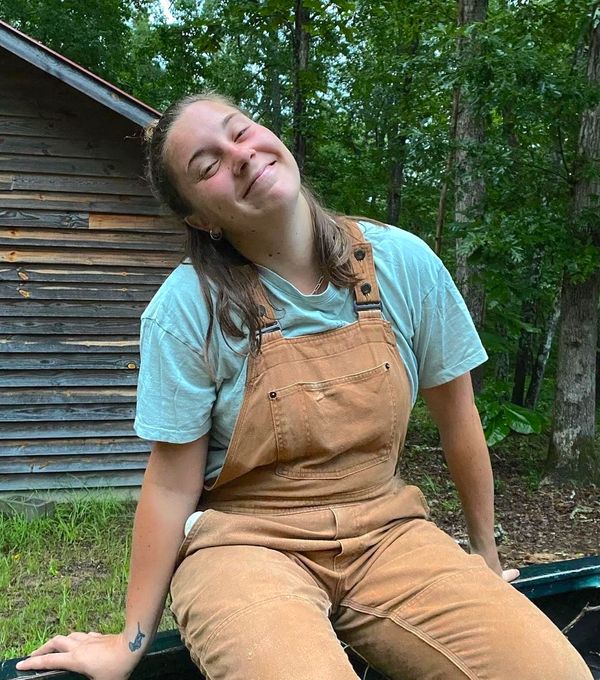 Meredith Bower, Program Coordinator
Meredith hails from Charlottesville, Virginia where she grew up spending every free second exploring the woods, and eating tomatoes straight from her mother's vegetable garden. Meredith first came to camp as a seasonal instructor in 2015, and has worked for both the Farm School and Environmental Center. It was here that she fell in love with the world of environmental education, and farming. Before returning to the Farm School to join the full time team, Meredith worked organizing logistics for an outdoor leadership company in Wyoming, and working for an urban farm in Birmingham. Meredith is beyond excited to be back as part of the Farm School team, and cannot wait to share this beautiful space with all of our many visitors and students.
SEASONAL FARM SCHOOL INSTRUCTORS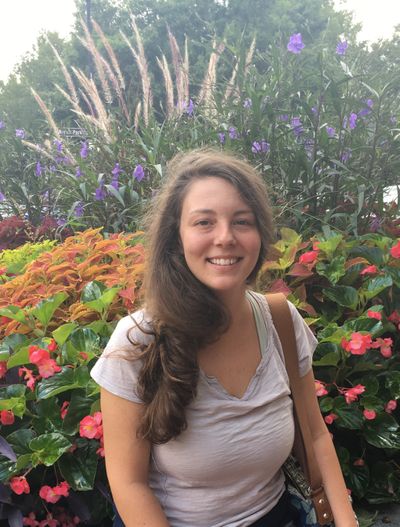 Ashlin
Growing up, if Ashlin wasn't picking prickly turnip greens and shelling beans on the porch with her grandmother, she was probably scouting the pond for tadpoles, or scaling the trees for the perfect hideout. She attributes her love of gardening and the outdoors to that time in her life.
As a young adult, the experience of living and working on a small homestead farm led Ashlin to an understanding of the importance of agricultural and social design principles centered on utilizing the patterns and features observed in natural ecosystems, known as permaculture. After this experience Ashlin decided to dedicate her life to the art and science of sustainability and went on to graduate from the University of North Alabama with a degree in Earth Systems Sustainability.
She is delighted to share her interest in sustainable agriculture with everyone at McDowell Farm School and to make a positive impact on the next generation of sustainability enthusiasts.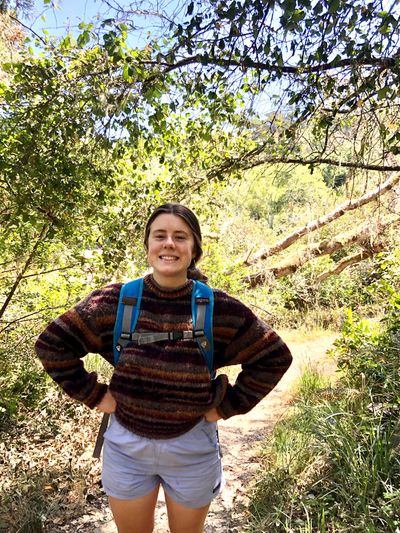 Josie
While Josie was born and raised in San Francisco, California, she always longed to live in the soil like the roots of a vegetable. She spent many hours as a young child with her hands in the dirt, befriending the earthworms and potato bugs. In high school, her love of the outdoors and gardening led her to work at a local farmers market, where she found a community of farmers willing share their wisdom on growing food sustainably. She followed her curiosities and passions to the University of California, Santa Cruz, where she studied Environmental Studies among the redwoods, squeezing in a surf session every now and then. While in school, Josie worked with a non-profit that explored experiential science education through outdoor learning on a garden classroom and brought elementary school students out on bird watching trips. She fell in love with outdoor education and could not imagine ever working indoors again. Since graduating, Josie spent a year working as an educator for the San Francisco Botanical Gardens, exploring the flowers with groups of five year olds and learning more about the garden through their eyes. Since May, Josie has been working as a leader on a trail conservation crew made up of high school students in Oregon. While she has been ecstatic to live out of service and in her tent in the wilderness, she is excited to begin her first season with the Farm School and discover its magic along with the students.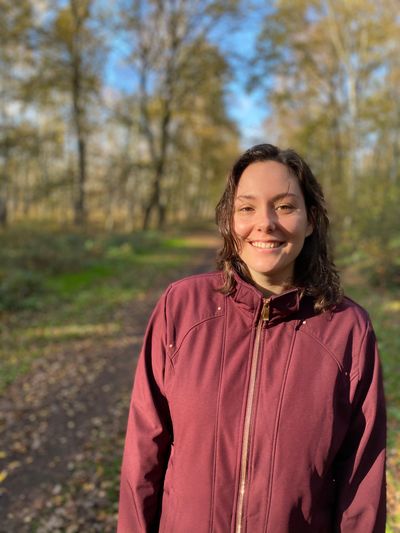 Sam
Samantha is originally from central New Jersey, and most recently lived in Massmechelen, Belgium. Her love for travel started when she volunteered in Costa Rica in 2016. Since then, she has visited 13 countries. Sam's other interests include vegetarian cooking and baking, attending live music events, and agriculture, which brought her to Camp McDowell. She has volunteered at several farms through WWOOF including an urban permaculture farm in Pennsylvania. She looks forward to sharing her passion for sustainable living and nature at Camp McDowell!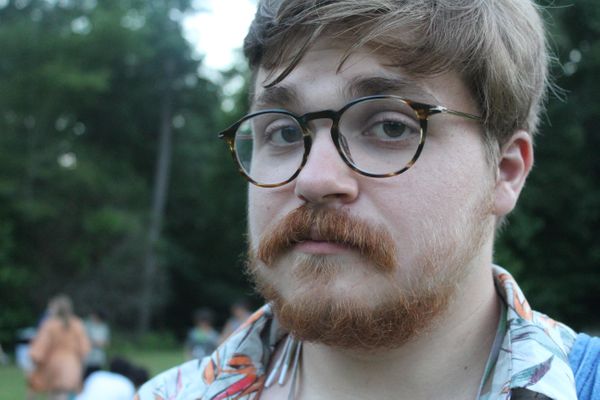 Will
Will grew up along the banks of the Tennessee River in Florence, AL, where he cultivated a deep love of nature from exploring the woods, creeks, and canyons of the Tennessee Valley. He first became interested in agriculture through his grandfather, who would often solicit his help in his garden or take him out to the family farm in Limestone County. Will first came to camp with his church and shortly thereafter came to summer camp, which he went to from 3rd grade all the way to his senior year. Will loved Camp so much as a camper, that he returned for 3 years to staff, and since graduating from Vanderbilt University, is excited to continue working in his favorite place in the world as part of the Farm School. He is beyond excited to share the magic and beauty of Camp McDowell with all of our students and guests. Will enjoys woodworking and the simple satisfaction of a job well done.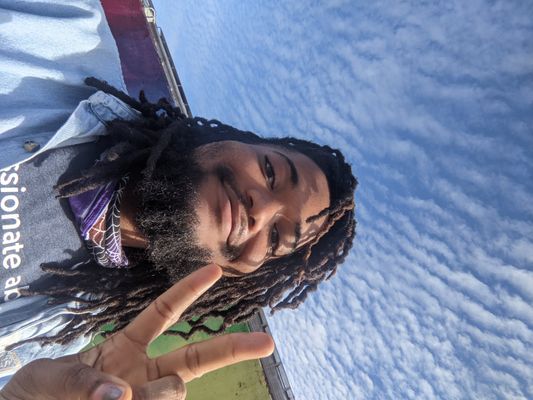 Zee
Zee is an eager learner, and loves hands on work. Zee is from Birmingham, Alabama, and has loved working on farms in the Birmingham Area. Zee did not go to college, but instead chose to dive into the hands on work of farming. When he is not out on the farm, Zee loves video games of all kinds, reads manga, watches anime and cartoons even to this day! Cows are Zee's favorite animal, but he is excited to share with you the other farm animals we have out at the McDowell Farm School!