Farm Staff
Meet the team!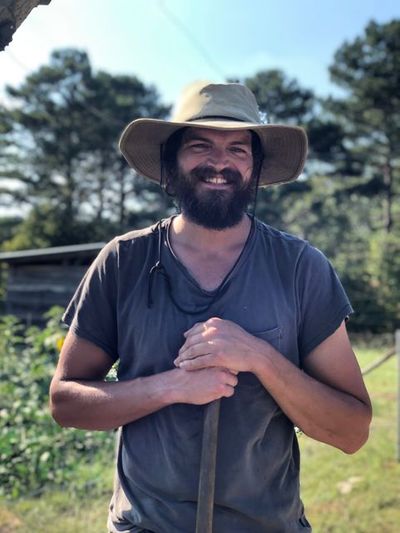 Scotty Feltmanm, Director
Scotty grew up in the small town of Berry, AL where he roamed the woods and creeks surrounding his house and fell in love with being outside. After high school, he attended the University of Alabama at Birmingham and graduated with a degree in early childhood and elementary education. For the next seven years, he taught fifth grade in Birmingham where he first began using farming as an educational tool. He then transitioned to a high school teaching position within the system where he taught environmental science as well as developed and oversaw the programming and growing of a two acre sustainable urban farm behind the high school for four years through a local non-profit. As part of this program, he ran an internship with high school juniors and seniors growing and selling produce to the surrounding community while cultivating curiosity, hard work, and self sufficiency. Scotty was drawn to camp by the overall beauty and peacefulness of the land as well as the opportunity to live and work amongst a community of environmental educators. As farm school director, Scotty gets to continue to share his passion for teaching and sharing his excitement for the natural world and farming with the thousands of individuals that attend McDowell's programs. Scotty and his wife Julie live at camp with their three children, Samuel (7), Betsy (4), and Susanna (2). He's really really psyched about learning, climbing, exploring with his family, and getting his hands dirty in southern soil.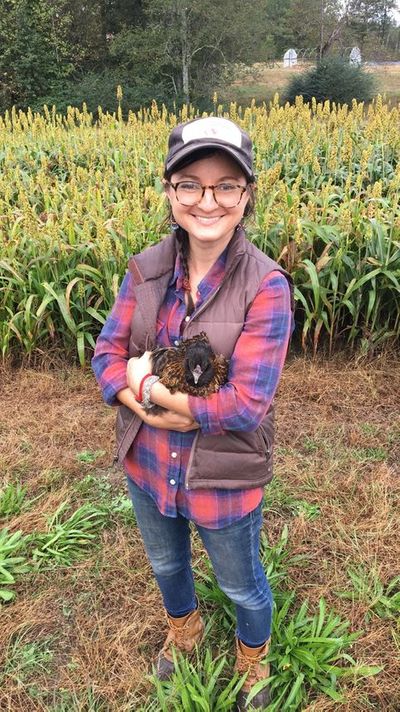 Aubrey Gallegos, Farm Manager
Now our Farm Manager, Aubrey came to McDowell Farm School in 2017 as a seasonal instructor and Livestock Educator. She has worked on a wide range of farms around the world, including countries like Chile, Thailand, Ireland, and the U.K. Her passion for experiential education was born out of her work as an environmental educator aboard historic wooden sailing ships in the Puget Sound and on the Hudson River. She's thrilled to be able to combine her love of farming and education here at McDowell Farm School. Aubrey loves the work and lifestyle of farming, as well as its unique potential to connect us with where our food comes from, and to illuminate our role as conscious consumers and stewards of our environment.
In addition to farms and sailing ships, Aubrey has also lived in Brooklyn, NY where she was the Community Engagement & Education Director at POV, the award-winning documentary series on PBS. Along with her team, Aubrey developed national engagement campaigns for POV documentaries, produced film-specific discussion guides and lesson plans, and facilitated 600+ free screenings and discussions across the country every year. In total, Aubrey has been involved in campaigns for more than 70 documentaries. She has also facilitated events on Capitol Hill and served as a juror and panelist at a number of film festivals and screenings.
Music is a big part of Aubrey's life and, wherever she is in the world, you can usually find her playing her mandolin at bluegrass jams.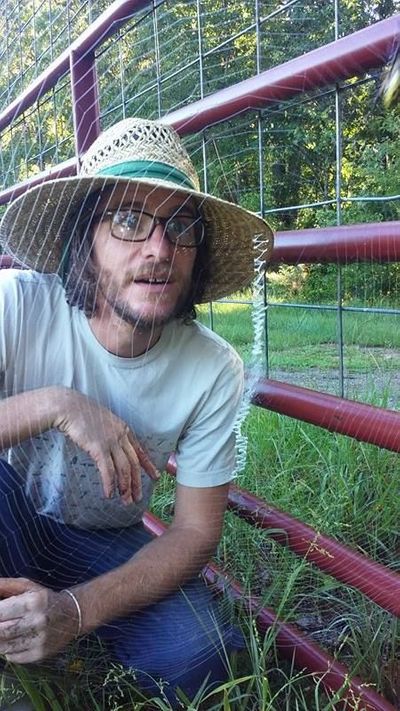 Andrew Shea, Land Management
After scouring the nether regions of our planet and beyond in search of Utopian habitation, Andrew has returned to McDowell. Most recently working as a goodwill ambassador of the island of Hispaniola, his diverse career path has led him to the understanding that the heart of nurturing change lies in the grumbling belly of us all. With the benefit of the history behind us, the land and its inhabitants, and a future that is yet to be determined, he hopes to create a vision of the way things ought to be, right here. His door is always unlocked, keys in the ignition.
Why are you passionate about farm education? The farm is the place where our connections to the land is most readily apparent. When we take time to observe and nurture the relationships we create here, we find ourselves happier, healthier, and at a greater understanding of what needs to be done for one another and our planet. If you plant, you grow.
SEASONAL FARM SCHOOL INSTRUCTORS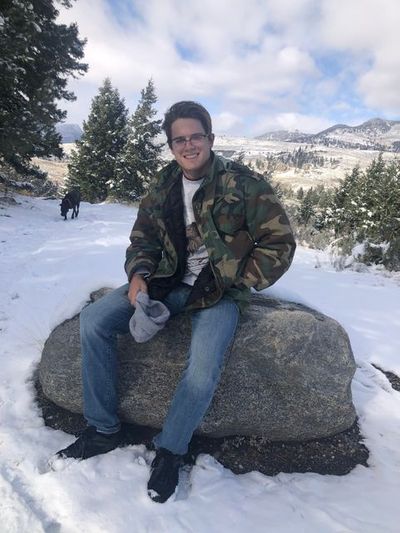 Tristan Hendrix, Instructor
Tristan has lived in different parts of Alabama for the majority of his life. He graduated from Mississippi State University in May of 2019 with a Bachelor's Degree in Agriculture Economics. While attending Mississippi State Tristan worked as a College Coach in the ACCESS program where he taught students with disabilities social skills, life skills, and job skills while encouraging them to become as independent as possible. After graduation Tristan went on the road with ICan Shine Inc. working as a Bike Technician and teaching individuals with disabilities how to ride a two wheel bicycle during the summer of 2019.
Tristan has enjoyed various outdoor activities since he was a young boy. Whether he is out fishing or finding a new trail to explore you can still find him spending much of his spare time amongst the woods and water. Tristan is passionate about preserving and protecting our environment and learning all there is to know about our natural world. He looks forward to blending his teaching experiences with his passions at Camp McDowell.