Farm Staff
Meet the team!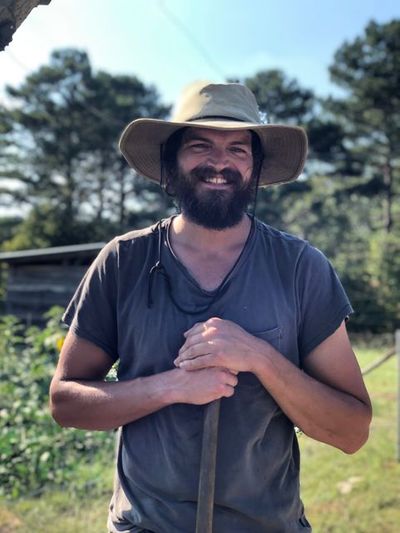 Scotty Feltman, Director
Scotty grew up in the small town of Berry, AL where he roamed the woods and creeks surrounding his house and fell in love with being outside. After high school, he attended the University of Alabama at Birmingham and graduated with a degree in early childhood and elementary education. For the next seven years, he taught fifth grade in Birmingham where he first began using farming as an educational tool. He then transitioned to a high school teaching position within the system where he taught environmental science as well as developed and oversaw the programming and growing of a two acre sustainable urban farm behind the high school for four years through a local non-profit. As part of this program, he ran an internship with high school juniors and seniors growing and selling produce to the surrounding community while cultivating curiosity, hard work, and self sufficiency. Scotty was drawn to camp by the overall beauty and peacefulness of the land as well as the opportunity to live and work amongst a community of environmental educators. As farm school director, Scotty gets to continue to share his passion for teaching and sharing his excitement for the natural world and farming with the thousands of individuals that attend McDowell's programs. Scotty and his wife Julie live at camp with their three children, Samuel, Betsy and Susanna. He's really really psyched about learning, climbing, exploring with his family, and getting his hands dirty in southern soil.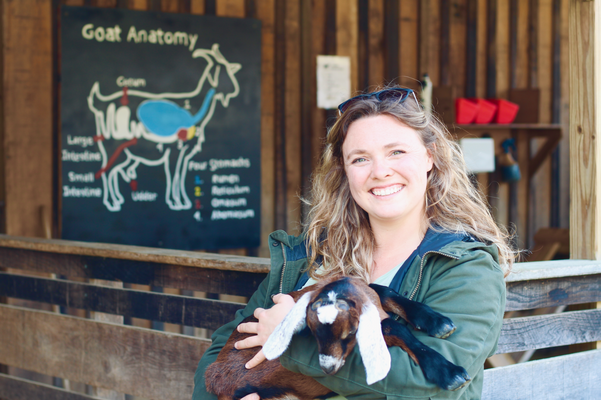 Kelly Baker, Program Coordinator
Kelly Baker grew up in Mobile, AL and it took her a while to develop a love for farming. While attending Auburn University for a degree in Human Development and Family Studies, Kelly was introduced to the world of farming and plants. She received a minor in Hunger studies and began to understand and appreciate the connection between the earth and humans. This connection solidified during her study abroad trip to Fiji where she worked on a Permaculture farm.
After graduating she began teaching and farming at Jones Valley Teaching Farm in downtown Birmingham. This is where she gained valuable experience in both teaching and farming. Her favorite part of the job was coordinating the High School apprenticeship program, where she got to work alongside a small group of high school students in the farm every day.
In July, Kelly led high-school students on a field trip to Camp McDowell Farm School and fell in love with the program! Only a few months later she became the McDowell Farm School Program Coordinator.
She is loving living at Camp McDowell and feels like a real camp person after adopting her new puppy Peanut who was found in the parking lot of a Jasper thrift store.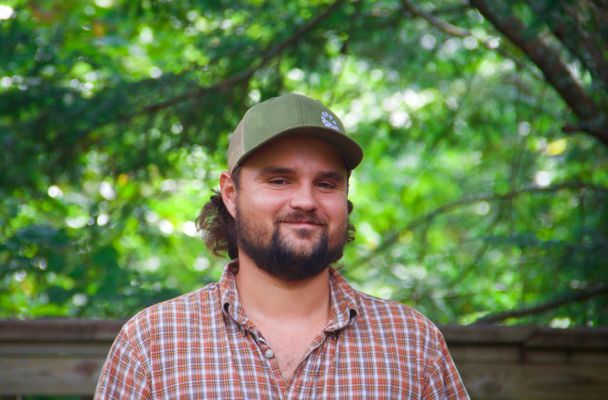 Holt Akers-Campbell, Farm Manager
Holt grew up in Nashville, TN, and came to farming through starting a vegetable garden in his family's yard during high school. He was a student farmer throughout his time at Wesleyan University and after graduation, spent the next five years as a professional market gardener and small livestock farmer. He has farmed in no-till operations, by draft horse power, and with traditional tractor cultivation in New England, North Carolina, Tennessee, and Alabama. While a vegetable grower at heart, he is also a passionate swineherd and loves the art of home butchery and curing. He graduated with a M.S. in Agricultural Education through the University of Tennessee and is currently working towards a MS in Horticultural Science at Texas Tech. He has enjoyed exploring the fields and forests of McDowell with dog Vergil, partner Katie, and daughter Arlo.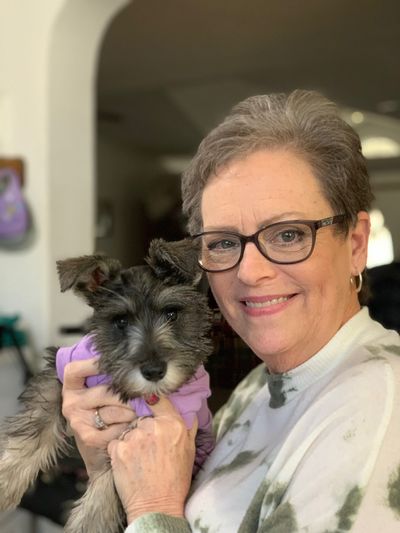 Debra Feltman, MFS Nurse and Greta, Dog
Debra grew up in Hueytown, Al where she met, fell in love, and married her amazing husband of 47 years, Dennis. They have spent the last 40 years in the small town of Berry, Alabama, where they raised 2 great kids, quite a few horses and some dogs. (also a garden every year). After Debra's youngest child went off to college, she went to college to become an RN. Debra worked in several different nursing areas, then found her love for the operating room. When Debra retired from her job at Birmingham Surgery Center in Homewood, she was approached about the need for a farm nurse at Camp McDowell. As the farm nurse at Camp McDowell, Debra gets to take care of the amazing children that come to camp. She also enjoys getting to work with the awesome farm school staff and exploring the camp with her little dog Greta.
Allison
Allison (she/her) is originally from Denver, Colorado. Growing up, her family instilled in her a fierce love for cooking, sharing meals, and container gardening, and Allison has been working with food and with people since she started high school. Allison attended the College of William and Mary where she studied the intersection of human nutrition and mental health, graduating with a degree in Neuroscience. While in school, Allison worked for her school's outdoors program, leading weekend trips to the Shenandoah to hike, climb, and paddle.
After college, Allison found the perfect field that combines her love for food, the outdoors, and for people: regenerative, community-based agriculture. Over the last few years, she has worked in hydroponic greenhouses, on small farms, and with nonprofits dedicated to fighting food insecurity within communities in Colorado and Alabama. In her free time, Allison loves to spend time outdoors, paint, embroider, and cook and bake for friends. She is so excited to teach and learn alongside her fellow instructors and future students at the McDowell Farm School this season!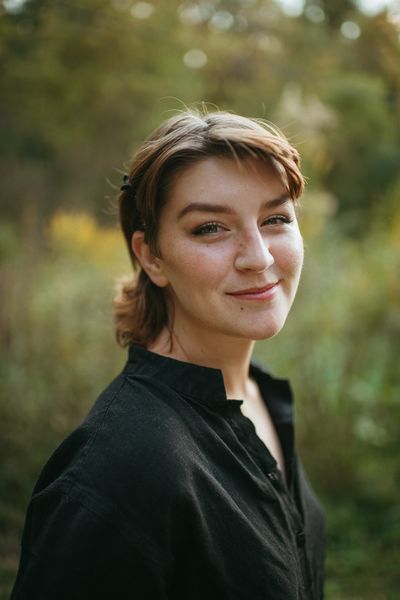 Bryn
Bryn grew up in Nashville, TN where they found respite from the city when working with the land. While at Sewanee: The University of the South, their passion for food security and farming grew from their intersecting love for community care and environmental care. Bryn studied Environmental Studies with a focus on Art and Humanities to better understand how people connect to their world.
Throughout their high school and collegiate career, they have been incredibly grateful to work for farm initiatives in Middle TN and Germany with aligning values such as Re: The Regenerative School, Americorps Summer Vista for the Sewanee University Farm and Growing Roots, and more recently the Nashville Food Project. These organizations have given Bryn invaluable experience in permaculture, production, and community garden operations as well as some opportunities to teach community members and an elementary school summer camp. They are thrilled to grow and learn so much more with Camp McDowell's community!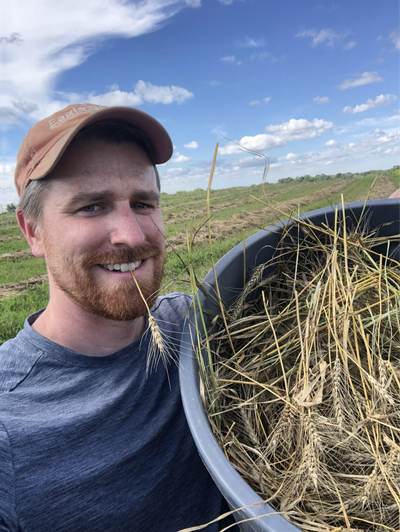 Luke
Luke grew up in the Twin Cities of Minnesota and graduated from the University of Wisconsin - Stevens Point with a degree in Environmental Education and Interpretation. He has hopped around the country throughout his career in environmental education, from the Alaskan tundra to the southern Appalachian Mountains. He's excited to join the Camp McDowell Farm this season and explore the natural beauty of Alabama. Luke likes to spend his free time mountain biking, hanging out with his three dogs, and cooking good food.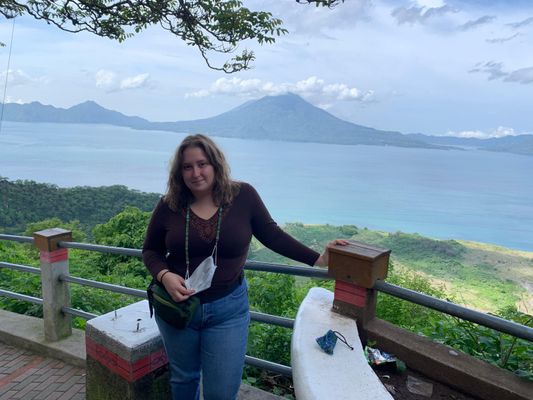 Sarah
Sarah (she/her) grew up on the central eastern coast of Florida, spending most of her time on the sandy trails and beaches. While attending college at the University of Central Florida, she pursued a degree in Environmental Studies with a focus on communications and planning. She found her passion in environmental outreach and education, working her first season at McDowell over at the Environmental Center earlier this spring. This past summer, she took that knowledge back home with her to educate campers about the Indian River Lagoon located in Florida. This fall, she'll be learning and teaching about how agriculture and the environment connect at the Farm School!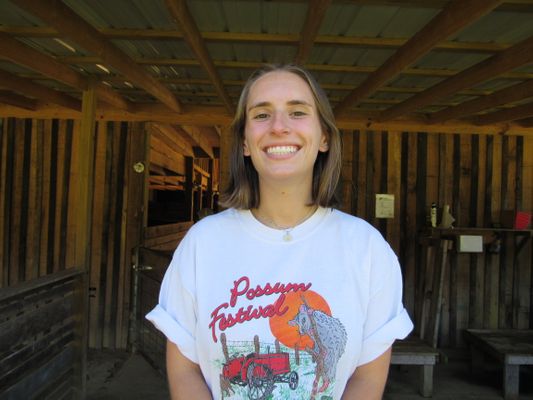 Mirena
Mirena is from Cherry Hill, New Jersey and graduated from Stony Brook University in New York. Since college, she has been a counselor at a teen summer camp in central Pennsylvania, worked at a university in Vermont where she started taking classes to get her master's degree, and actually spent last fall at Camp McDowell. She is super excited to head back for another season and get to enjoy all camp has to offer, especially the animals. Mirena loves spending time outside reading, crafting, picnicking, and anything on the water!
This is Mirena's 2nd season at the MFS!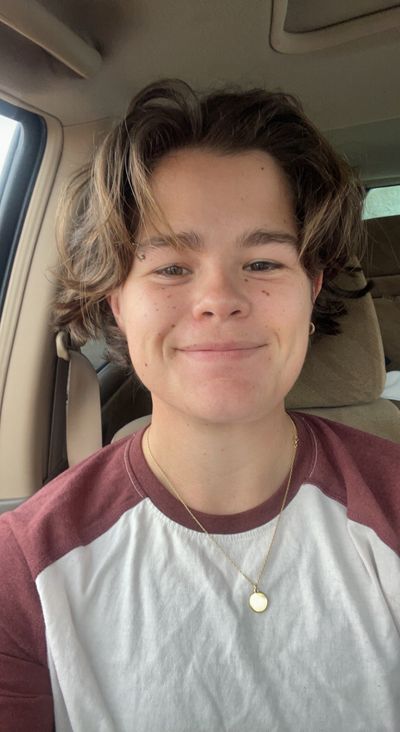 Allie
Allie grew up in Huntsville, AL. They spent most weekends with their family hiking or playing outside in the dirt, growing a love of the outdoors that would stay with them into adulthood. They grew up going to Camp McDowell, and spent three summers on McDowell Summer Staff and three years at Church of the Nativity in Huntsville working with their youth group. They graduated from Auburn University with a degree in Biochemistry, but took a gap year before grad school to work on a regenerative farm in Huntsville. Instead, they fell in love with farming and caring for the land and have spent the last two years on that same farm. In their free time, they love foraging, hiking, and playing music. They are excited to be able to spread the love and knowledge of land stewardship with the youth.
This is Allie's 2nd season at the MFS!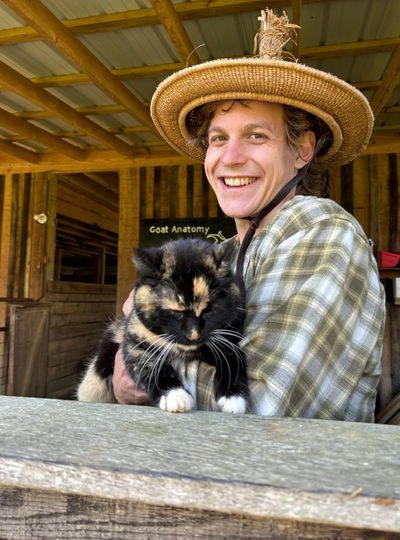 Ginger
Ginger is from Daleville, Alabama. As a kid they spent most of their free time wandering the woods and climbing trees, activities they have reconnected with as an adult. Ginger has worked at a couple permaculture farms in the Birmingham area where they discovered their passion for farming. They have a deep connection with nature and particularly love learning about the wildlife and plants native to Alabama. In their free time they enjoy tending to their garden at home, journaling, crafting, and learning more about nature!
This is Ginger's 3rd season at the MFS!