Farm School Hiring Information
"When tillage begins, other arts follow. The farmers, therefore, are the founders of human civilization." - Daniel Webster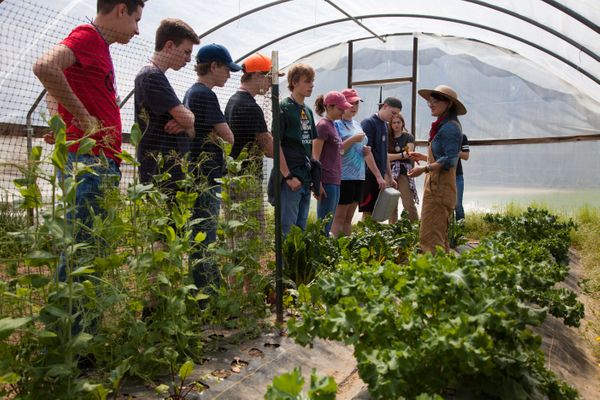 Farm School Seasonal Instructor
About Camp McDowell Farm School:
McDowell Farm School is a non-profit teaching farm in Winston County, Alabama. We are the only residential, farm-based education program in the Southeast. Our mission is to inspire curiosity, teach problem solving, and empower community connections through sustainable agriculture. We engage student curiosity and lay a strong foundation for meaningful inquiry-based learning. Instructors encourage careful observation that leads to evidence-based problem solving. We do not ask students what they want to be when they grow up, we ask them what problems they want to solve and teach them the skills they need for their future!
Each day on the farm, students apply classroom concepts to the natural world. Our multi-day, overnight program gives students a unique opportunity to experience the Farm School as a community. Students share living and dining spaces, complete projects as a team, and are asked to support one another through new challenges.
Focusing on where our food comes from, our standards-based curriculum is centered around all types of learners and differentiated for grades k-12. Our classroom extends beyond the walls of our teaching kitchen, beyond our 40 acres of gardens and barns, and even beyond the 1140 acres of forests, streams, and canyons of McDowell. We turn the world into our classroom and our place of discovery.
Caring, professional instructors, each with a diverse background of knowledge and experience, lead all classes. Farm crews are organized with a maximum student to instructor ratio of 12:1, creating a strong environment for learning, questioning, discussion and understanding. A great farm experience can be life-changing; it forms the way young learners understand the world we inhabit and our place within it.
About this position:
We staff new Seasonal Instructors each Fall and Spring school semester. We welcome applications year-round for the upcoming season.
Instructors teach and explore with the students in order to foster a sense of community, as well as create an appreciation and understanding of where our food comes from and the environment around us. Farm School staff assist with vegetable production and animal care, teach established lesson plans, lead night programs, and aid in program development.
General Qualifications:
The ideal candidate will:
Have a demonstrated respect and affinity for children and a desire to help them learn and grow in an outdoor environment.

Have a genuine desire to expand their education and agricultural skills, and eagerness to share their love for the environment.

Have the following characteristics: enthusiasm, maturity, initiative, sense of humor, flexibility and team spirit.

Be familiar with the outdoors and sustainable agriculture.

Be 21 years or older and have a college degree or comparable experience in a related field.

Possess CPR and First Aid certification.
All employees will undergo a background check once hired.
Employment Details:
Base pay is $350/week with seasonal raises.

Benefits include meals and on-site housing.

All instructors have private bedrooms, a shared bathroom, a community kitchen, a living room, laundry machines, and large porches with rocking chairs.

The fall season begins in September and ends the third week in November - Spring season begins the middle of February and ends the third week in May.
If interested, please email resume and references to the Farm School Director at farmschooldirector@campmcdowell.org or call at 205.387.1806 ext 106.
Camp McDowell is committed to building and providing an inclusive and welcoming environment for all members of our staff, volunteers, subcontractors, vendors, clients, and all of our surrounding community members. Camp McDowell does not and shall not discriminate on the basis of race, color, religion (creed), gender, gender expression, age, national origin (ancestry), disability, marital status, sexual orientation, or military status, in any of its activities or operations. These activities include, but are not limited to, hiring and firing of staff, selection of volunteers and vendors, and provision of services.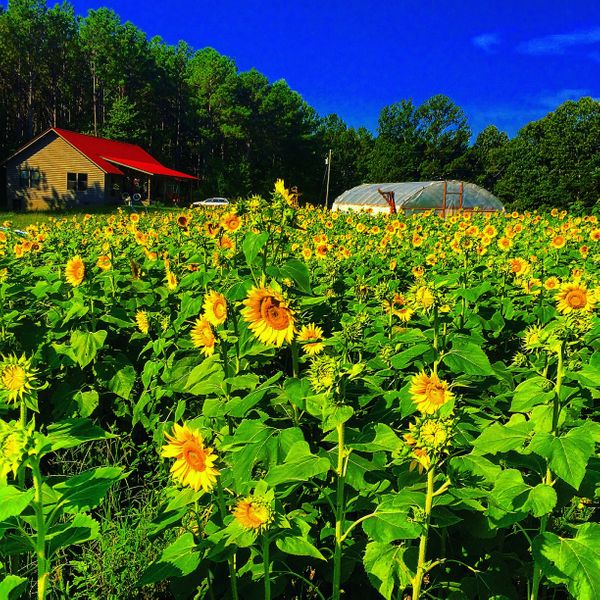 Farm Nurse
Work with our Farm School Instructors and Guests to maintain the health and safety of our program. Full details HERE