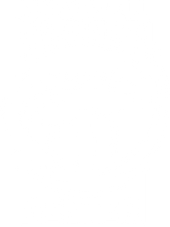 McDowell Environmental Center
205-387-1806, ext. 109
mecoutreach@campmcdowell.org
Educational Outreach
"Never doubt that a small group of thoughtful, committed citizens can change the world; indeed, it is the only thing that ever has." - Margaret Mead
Our Educational Outreach programs can happen at Camp McDowell or we can bring some wonderful wonderful Camp McDowell to you! We love to share our passion, enthusiasm, and knowledge about environmental education with as many people as possible. Programs can be customized to fit your group's needs so they are age-appropriate and relevant. People of all ages have enjoyed our Educational Outreach programs. Contact us so we can explore how to best share our programs with your group or community with a team-building, educational, or animal program either at McDowell or your location.
environmental Education
We love to teach the next generation the importance of taking care of our planet. Invite our incredible instructors to your school, classroom, or organization for an exciting and fun program that will influence all who participate for the rest of their lives. Whether it's for Earth Day, to learn about recycling, or other environmental issues, we will customize the program to suit your group's age and education level. Touch base and let's explore how we can help! mecdirector@campmcdowell.org
Animal Programs
Our animal program (a.k.a. Alabama Neighbors or Animal Ambassadors) is suitable for any location and for audiences of all ages. Every year, kids and adults remember this exciting program and look forward to it again and again.
Challenge Course & Ropes Activities
Increasing a group's ability to work together and affecting the confidence of each individual is the natural outcome of participating in McDowell's Challenge Course and Ropes Activities. Whether your group wants to stay close to the ground or adventure higher, it will be an experience they remember!
Venture Out
Venture Out is a unique McDowell Environmental Center outreach program that takes groups out into the beautiful wilderness of Alabama for a few days of hiking, backpacking, and camping. Families, friends, students and all sorts of folks have ventured out with us! Will you be next?
"I'm going to be outside exploring and definitely looking at things, probably for the rest of my life." -Students from Rainbow Elementary