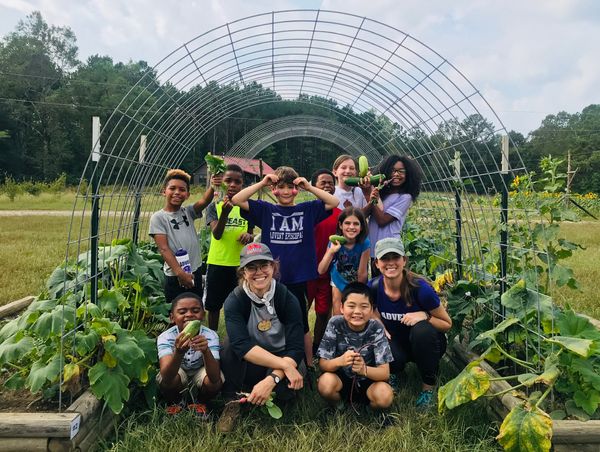 Farming with McDowell Farm School
Campers who major in farming are able to make connections about the foods we eat and how it comes to our plates. Sustainable agriculture, team-work, and hands-on caring for our gardens and farm animals are some of the experiences students take with them. Whether it be milking a goat or harvesting a carrot, students create connections and a deeper understanding of their involvement in food systems. This is an eye-opening experience of enlightenment that will impact the campers for their entire lives.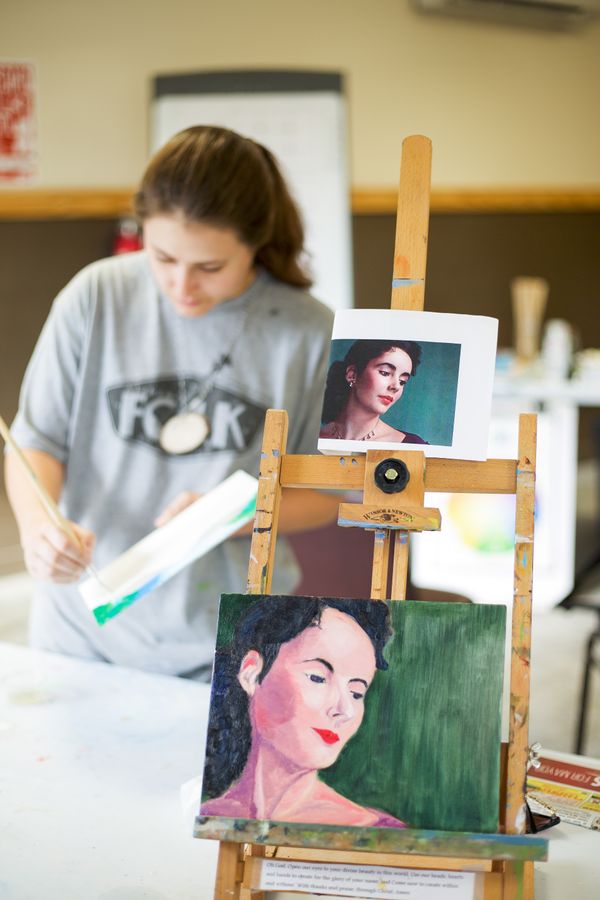 Acrylic Painting with Susie Caffey
Have fun with color, shape, symbol and line as you explore expressing yourself in non-traditional ways through art. No experience necessary! We will start with a series of small exercises to get our creative juices flowing. All materials will be supplied, but students are invited to bring boards or other found objects to paint on if they like. We will be painting on a variety of surfaces.
With 25 years of experience as a public school educator, Susie Caffey has worked with elementary, high school, and most recently 4th and 5th grade students at Vestavia City Schools. Recently retired, Susie is living a new life as an artist, exploring drawing, painting, and fiber arts. She holds a B.A. in Studio Art from Furman University and a M.A. in Art Education from the University of Montevallo. A long time Youth Folk Camp instructor, Susie is excited to be back for acrylic painting this summer!