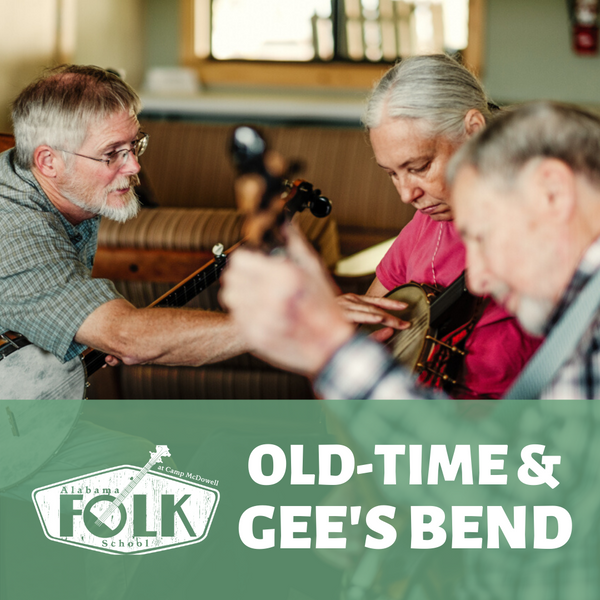 Old-Time & Gee's Bend
October 8, 2020 - October 11, 2020
During this workshop quilters and artists practice in a beautiful, encouraging atmosphere while others fully immerse themselves in old-time music, their days and nights filled with classes taught by master musicians, jam sessions, concerts, and group performances. Participants register for one class that includes six in-depth sessions in that discipline. Afternoon mini-classes give participants a chance to learn a brand new instrument.
In-depth classes offered in this session include Fiddle I & II, Banjo I & II, Guitar, Mandolin, Harmony Singing, Repertoire, Blacksmithing, and Gee's Bend Quilting.
Click on a class listing below to learn more.
Mini-classes will be offered in mountain dulcimer, ukulele, and Alabama fiddle tunes. Loaner ukes and dulcimers will be provided to those who need them. Sign-ups for mini-classes occur during the event.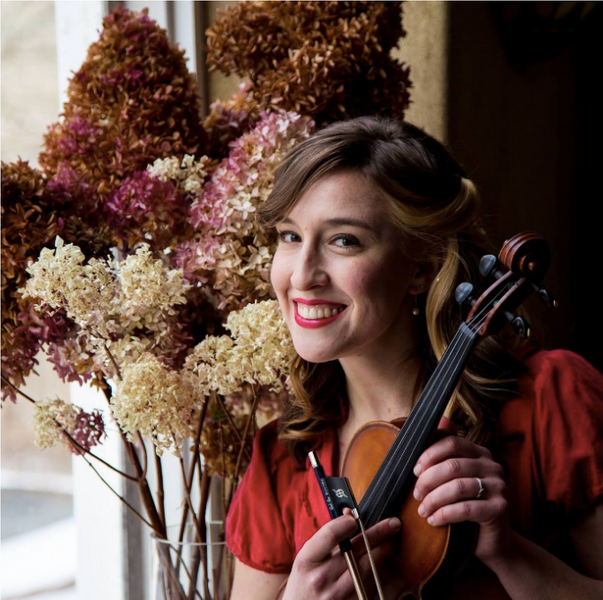 Fiddle I: Clelia Stefanini
In Clelia's Fiddle I class we will explore some basic and recognizable Old Time fiddle tunes. We will spend a fair amount of time listening, and then we will approach each phrase with comfort and ease. We will learn tunes in the key of G, D, and A. It is encouraged to bring a recording device and/or video. Clelia will take her time with the class and make sure everyone goes away from the weekend knowing at least one tune!
Clelia Stefanini has heard Old-Time Music since birth. Her parents, Rafe Stefanini and Nikki Lee, took her to many music events where she undoubtedly assimilated the sound and true tone of this music. At 14, she decided she wanted to learn the fiddle, and Rafe was only happy to teach her. Now, 15 years later, she has become one of the best traditional Old-Time Fiddle players in the country. She has won top prizes in many fiddle and band contests all throughout the South, including 1st place at The Appalachian String Band festival in Clifftop, WV in 2013 and was the TN Valley Traditional Fiddle Champion in 2017 and 2015.
Clelia performs in a duo with her father, Rafe, and most recently recorded a CD with The Immigrant Band (John Doyle, John Herrmann, Eamon O'Leary, and Rafe). Clelia has developed into an accomplished teacher as well. Her fiddling has been described as "Zeus hurling musical thunderbolts from Mt. Olympus," which only partly describes a musician that, although impactful and powerful, contains a growing subtlety and nuance that betrays her young age and appearance.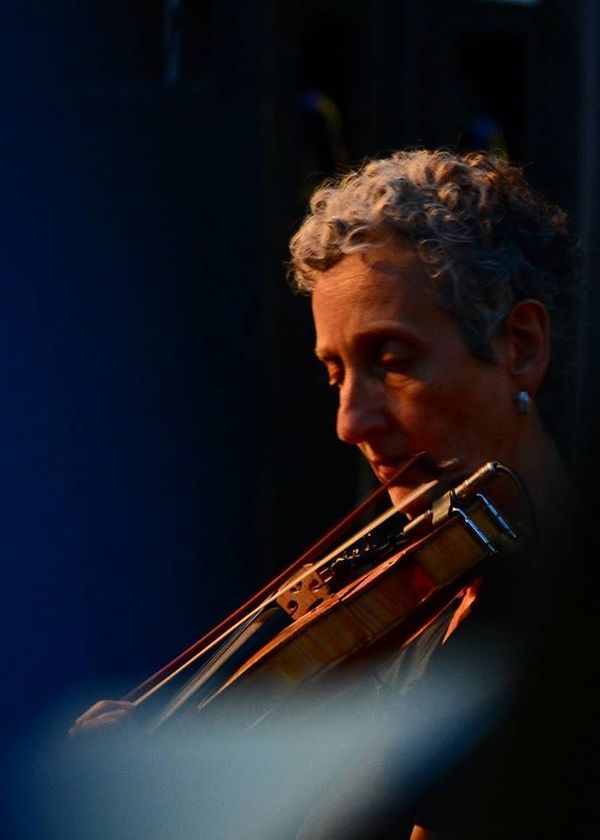 Fiddle II: Judy Hyman
Judy's favorite old-time fiddlers play(ed) with drive, fluidity, bounce, tone, pulse, and their own distinct sense of personality. We'll work on all of that by learning tunes, exploring bowings, and strengthening technique. Let's dig into several great open tunings that make our instruments ring and our heads vibrate. Along the way, we'll listen to recordings of great old-time fiddling. The tunes and techniques will be broken down and clearly taught so you can learn by ear. Please bring a recording device, a tuner, and extra strings.
From Ithaca, NY, land of lakes, gorges, waterfalls and colleges, Judy Hyman is a co-founding member of the alt-trad band, The Horse Flies (www.thehorseflies.com), who toured extensively throughout the U.S., Canada, and Europe (including appearances on eTown, Prairie Home Companion, All Things Considered, World Café, and Mountain Stage), and recorded many albums (including releases on MCA and Rounder Records). Judy has been featured twice in Fiddler Magazine. She was also included in their 20th and 25th anniversary celebrations, first in 2014 as one of 20 master fiddlers in their "Fiddlers 20" booklet/cd set, and again in 2019 when she was commissioned to write an original waltz. Judy played with Natalie Merchant's band on several albums and tours, including appearances on Good Morning America and Late Night with Letterman. She also composes music for film and television (www.j2filmmusic.com), was featured in Electronic Musician Magazine for her film music, and won an Emmy Award. An old-time fiddler at heart, Judy has taught at music camps throughout the U.S. over many decades and is delighted to be coming to Alabama Folk School!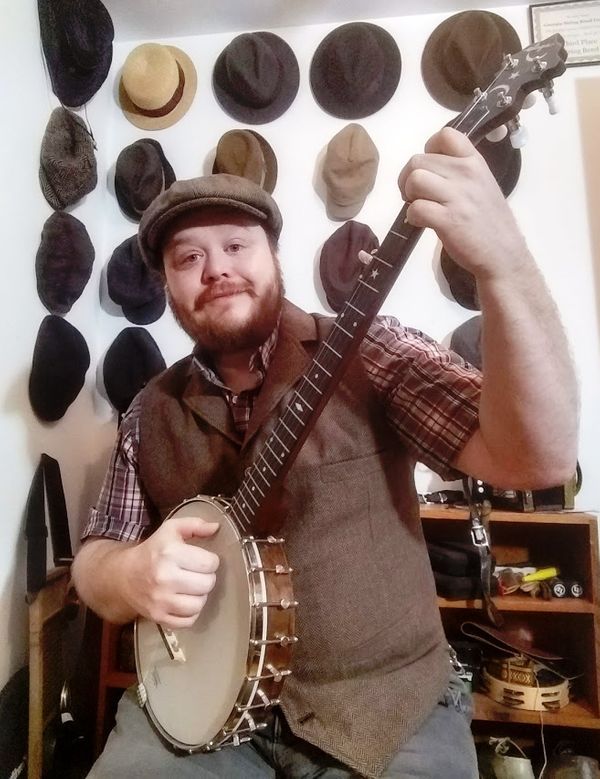 Banjo I: Evan Kinney
Starting with the basic claw hammer stroke, you'll be able to play along with fiddle tunes the first day. From there we will focus on accompaniment while learning some simple session and jam tunes. Bring your banjo and if possible a tuner. recording devices are welcomed and encouraged.
Advanced Beginner/Intermediate Students
Evan Kinney grew up in a family of old-time music in his native Kennesaw, Georgia. He learned the two finger banjo of Walter Hogson and Uncle John Patterson as well as claw hammer style. Also a fiddler and guitarist, Evan has performed and taught traditional music at John C. Campbell, Blue Ridge Old Time Music Week, Festival of American Fiddle Tunes, and Brooklyn Folk Fest.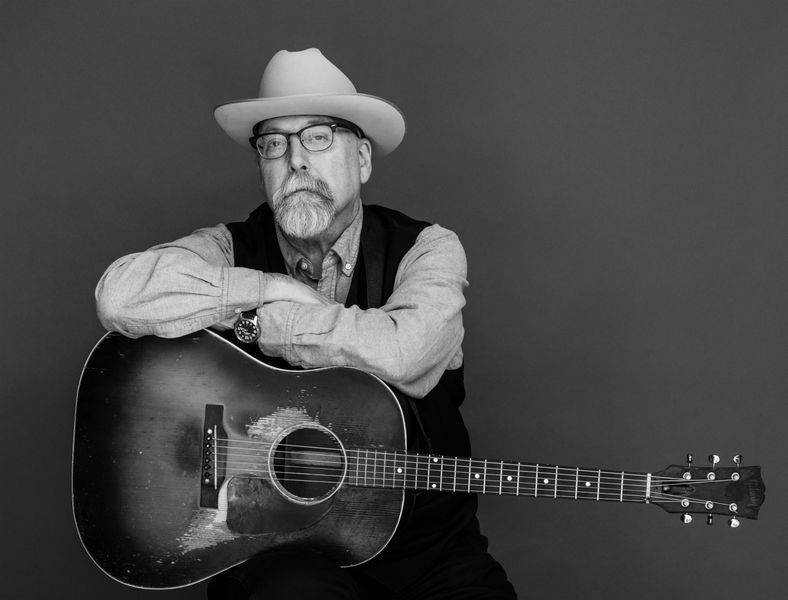 Banjo II: Joe Newberry
For intermediate clawhammer banjo players, this class will feature a mix of famous and not so famous (although they should be) tunes, which will serve as a springboard to techniques to enhance your playing. Topics will include "Fifth String as a Melody Vehicle," "The Under-used Second Fret," "Putting Drive in Your Right Hand," and "Slides,Pulloffs, and Hammer-ons." The use of a recording device is highly recommended, as all tunes will be taught by ear.
Known around the world for his clawhammer banjo playing, Joe Newberry is also a powerful guitarist, singer and songwriter. The Gibson Brothers' version of his song "Singing As We Rise," featuring guest vocalist Ricky Skaggs, won the 2012 IBMA "Gospel Recorded Performance" Award. With Eric Gibson, he shared the 2013 IBMA "Song of the Year"Award for "They Called It Music." A longtime and frequent guest on A Prairie Home Companion, he was a featured singer on the Transatlantic Sessions 2016 tour of the U.K. with fiddler Aly Bain and Dobro master Jerry Douglas, and at the Transatlantic Session's debut at Merlefest in 2017 with fellow singers James Taylor, Sarah Jarosz, Declan O'Rourke, Karen Matheson, and Maura O'Connell. In addition to performing solo, he plays in a duo with mandolin icon Mike Compton, and also performs with the dynamic fiddler and step-dancer April Verch. Growing up in a family full of singers and dancers, he took up the guitar and banjo as a teenager and learned fiddle tunes from great Missouri fiddlers. Newberry moved to North Carolina as a young man and quickly became an anchor of the incredible music scene in the state.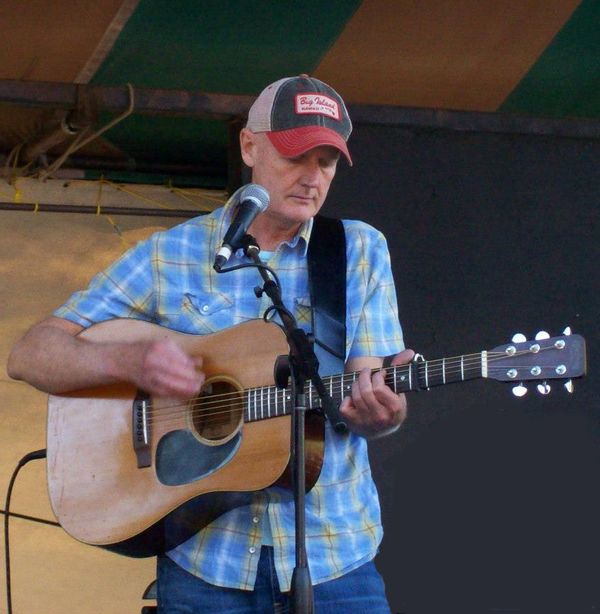 Guitar: Jeff Claus
The focus of this class will be developing skills and techniques to help you play rhythmically compelling backup guitar for Southern traditional fiddle music and related styles of singing. The emphasis will be on playing with a steady fluidity that serves as a supportive "trampoline" for fiddle tunes and songs. We'll work on some basic right and left hand techniques, and we'll spend a lot of time playing with a fiddler at a moderate tempo to improve motor skills, steadiness, drive, and bounce. And, we'll do this in the four fundamental keys of Southern stringband music (D, A, G, and C), using the basic "bass note/strum" or "boom-chuck" pattern. I play with a pick, but other approaches are welcome and can fit in easily. We'll also explore some propulsive bass runs in each of the main keys and how to vary things in small but compelling ways, without breaking the flow. And, because we'll have a good amount of time together, we can do some fun and informative watching and listening, using audio and video, and we can explore people's questions and topics of interest in some depth. Hopefully, people will know how to play the basic chords of A, Am, D, E, Em, G, C, and F and will bring a tuner, recorder, and capo.
Jeff Claus is one of the founding members and main songwriters of the alt-folk-rock band, The Horse Flies (www.thehorseflies.com), about whom the New York Times said: "The Horse Flies have figured out how to hold a hoedown in a physics lab." Rolling Stone has written, "They churn out swirling, addictive songs, blending tradition with invention." Jeff has toured extensively in the U.S., Canada, and Europe; recorded on Rounder and MCA; appeared on Prairie Home Companion, All Things Considered, Mountain Stage, eTown, and MTV; and played numerous festivals and concert series (e.g., Telluride Bluegrass, Vancouver Folk, Winnipeg Folk, LEAF, Festival of American Fiddle Tunes, Smithsonian Festival of American FolkLife). He's taught at many festivals, camps, and schools, and has had songs and music used by film director Oliver Stone (in Any Given Sunday), Natalie Merchant (including on two albums and Late Night with David Letterman), and MTV's Rock the Vote. He has also co-composed and/or mixed music for over 25 feature and documentary films, mostly with his partner and best friend, Judy Hyman (www.j2filmmusic.com), and some with The Horse Flies. Jeff has a deep and abiding love of Southern traditional fiddle music, having been immersed in it for over 45 years. He's an especially committed fan of rhythm, groove, and drone, and loves working with diverse people interested in developing their skills for providing solid, rhythmic backup on guitar.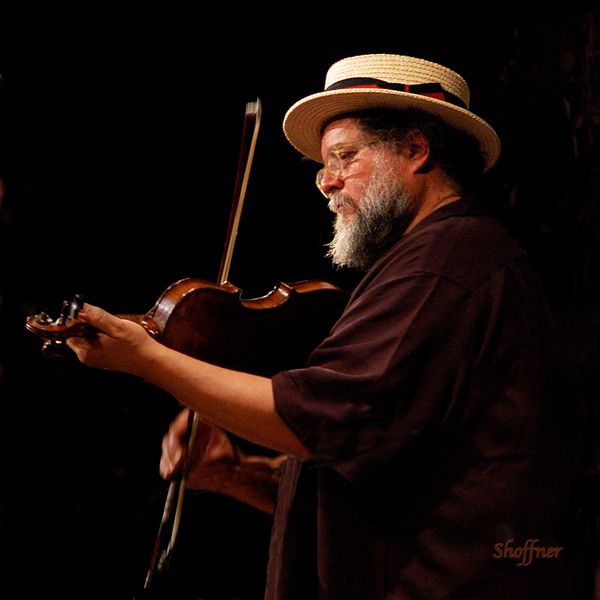 Mandolin: Mick Kinney
In addition to playing either melodies or chord rhythm, mandolin is also the perfect accent instrument in the band. As it is especially well suited for raggy tunes, we will learn several classics that actually originated on mando or banjolin. You will collect some essential moves that enhance your old-time band sound on any tune or song such as counter point, harmony lines, two string "partial" chord movements, and a variety of picking strokes.
Open to all levels of players.
Since 1977, Mick Kinney has been collecting traditional music from local Georgia fiddlers, field recordings, and 78 rpm records. He enjoys passing on the exciting style of music played by The Skillet Lickers, Earl Johnson, and Bill Chitwood, as well as his repertoire of more obscure tunes. A full-time performer and music educator, Mick has taught old time music at Swannanoa Gathering, John C. Campbell Folk School, Mars Hill College Blue Ridge music camp, and Festival of American Fiddle Tunes. His recent recordings include three albums with The Georgia Crackers, In Dear Old Georgia volumes I & II, and a CD of his family band The HickHoppers.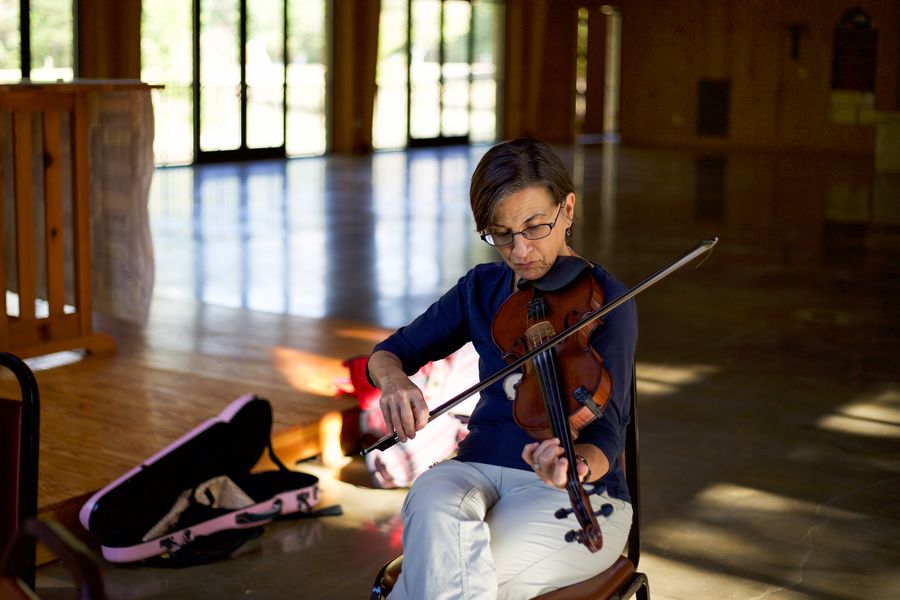 Harmony Singing:Rosin Sisters
This class is for anyone who wants to explore and participate in harmony singing, whether you are already accomplished at harmony or just getting started. We promise a friendly and fun atmosphere. We'll learn the basics of musical harmony, how to find a harmony part to fit your voice, how to work out a song with one or more other people, and the etiquette of harmony singing.
The Rosin Sisters are Ann Whitley Singleton, Barbara Panter-Connah, and Jan Smith. They've been together since 2006 but have known each other much longer than that. With three recordings under their belt, they've taught harmony singing at festivals and workshops around the southeast, primarily at the Blue Ridge Old-time Music Week for the past 10 or so years. Sisters at heart, Ann, Barbara, and Jan encourage everyone to sing without fear.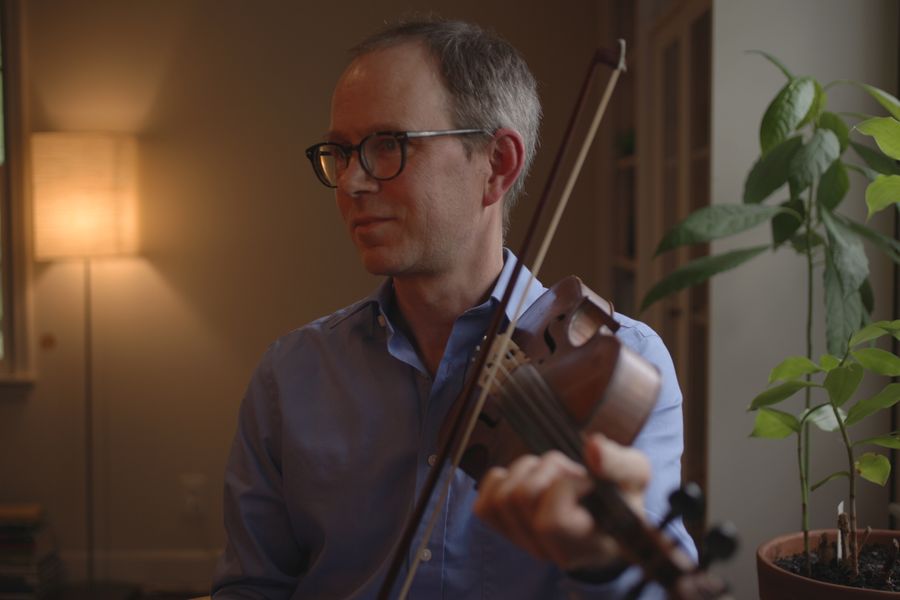 Repertoire: Jimmy Triplett
In this class we'll learn how to play a batch of great old Appalachian fiddle tunes, with an emphasis on old-style phrasing and traditional bowing techniques. This class is also open to other instrument players, for example banjo, mandolin, guitar, ukulele, dulcimer, and harmonica. The tunes will be drawn from a number of sources including Melvin Wine, the Hammons family, Ernie Carpenter, and a variety of other highly esteemed players. We'll explore different fiddle tunings: GDGD, ADAE, etc., and work to capture the soul of the music in our playing. We'll talk about the great stories behind some of the tunes.
Nancy Hartness will accompany Jimmy on guitar and banjo and will assist rhythm instrument players in the class. You can learn more about Nancy at: http:/hawkproofrooster.com/who-we-are
Jimmy Triplett plays fiddle tunes learned from rare field recordings and visits with older musicians throughout West Virginia. Jimmy worked for several years at the Augusta Heritage Center, where he co-produced "The Fiddling of Ernie Carpenter" and "One More Time: The Life and Music of Melvin Wine." He has become an in-demand fiddle teacher. In his workshops, in addition to sharing tunes and their stories, he emphasizes bowings and ornamentation that capture the simple beauty and graceful rhythm of old-style Appalachian fiddling.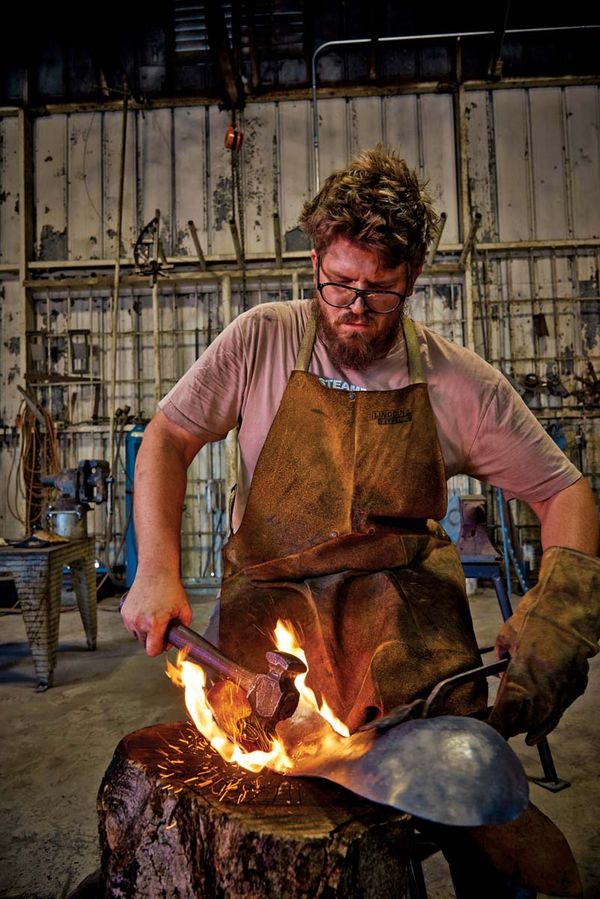 Blacksmithing: Brady Jackson
Students will each forge and finish one hammer from a tool steel billet. Students will work in striker teams to punch and form the hammer head, which we will then grind and heat treat, and fit to a handle. All tools required to make hammers will be covered extensively, with the aim of the student being able to outfit their own forge. Class objectives include: understanding the tools required for hammer making, techniques for punching and drifting, steel selection, and the hardening and tempering process. An additional supply fee of $40 will be collected by the instructor at the beginning of the class for tool steel.
Class Prerequisites: Students should have some experience in blacksmithing, preferably at least one intro class or extensive home hobby experience. Students should come into the class with a familiarity with common blacksmithing tools, as well as the basic techniques of tapering, upsetting, and punching.
Class Notes: Please come with close toed shoes, preferably work boots, as well as long pants and a long shirt of cotton or other non-synthetic materials. Leather gloves and eye protection also recommended. Blacksmithing involves very hot temperatures and the potential for burns. There are also risks involved in using the tools required in the class. Safety instruction will be given and safe practices emphasized throughout the class.
Brady Jackson was born and raised in Alabama and is a graduate of the University of Alabama. Brady has been a full-time professional blacksmith for nine years. With an educational background in archeology, he appreciates the intersection of form and function that is expressed in the blacksmith's craft. After managing an ornamental metal shop for 6 years, Brady opened his own shop, Jackson Forge, in Birmingham Alabama, specializing in forged architectural work in steel and bronze.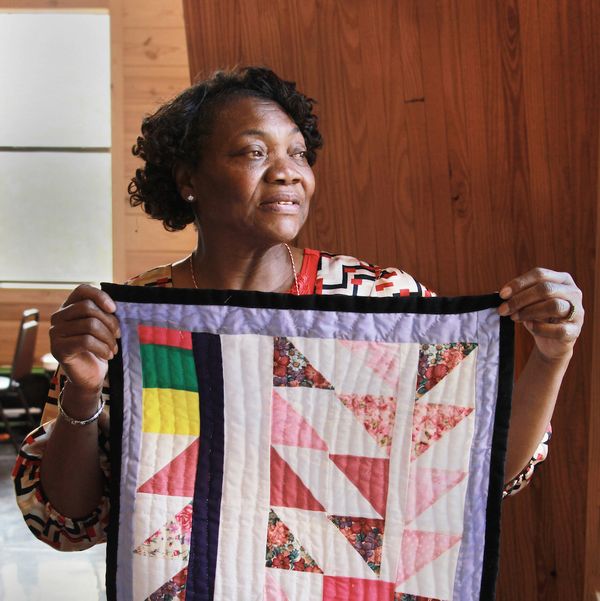 Gee's Bend Quilting: Mary Ann & China Pettway
This is a rare opportunity for quilters of all levels to sew alongside Alabama's famed Gee's Bend Quilters! China and Mary Ann are available to assist with hand- and machine-stitching, or share tips for creating in the style of the Gee's Bend tradition. Singing and storytelling included! Bring your own works in progress or fabric scraps to start something new. Depending on your skill level, you will go home with some quilt blocks or a full pattern and many good memories.
Mary Ann Pettway is currently the manager of the Gee's Bend quilters collective. She made her first quilt for the collective in the summer of 2005. The seventh of 12 children, Mary Ann Pettway was born and raised in Gee's Bend. She has one married daughter and two grandsons. After graduating high school in 1975, Mary Ann took college bookkeeping and accounting classes before working in a sewing factory for 20 years.
One of Gee's Bend's leading gospel singers, China Pettway, is one of the few locals who attended college and returned to live in the community. China was taught by her mother, Leola, how to quilt at the young age of eleven. "We had to quilt until 10 at night. Then, she would let us stop and get to bed. That was every evening except Saturday and Sunday. I made my first quilt, it was a 'Star.' And I still have it." Now a home-health worker, Pettway enjoys working with the elderly. "I love my patients and I think they are the sweetest and beautiful people you can meet." Singing is Pettway's hobby.