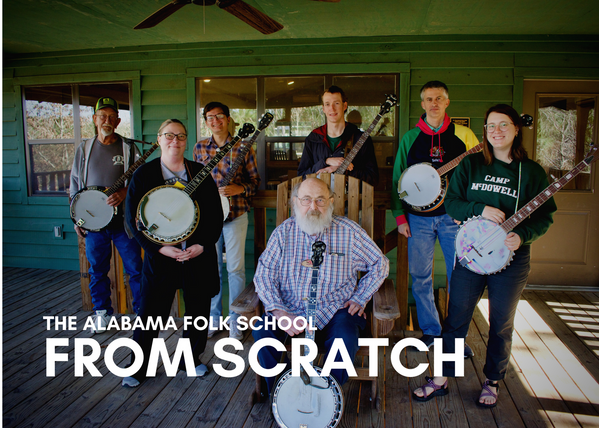 From Scratch 2023
March 3, 2023 - March 5, 2023
A workshop weekend for true beginners. If you're interested in learning a new instrument or art form, this is the weekend for you. Come learn with us in a beautiful and encouraging environment!
Confirmed Classes:
Lodging Choices: Lodging for this event will be in Bethany Village. Participants will have the option to stay in a private lodge room or a dorm style cabin. Pricing depends on your choice of lodging. All lodging includes 6 meals throughout the weekend starting with Friday dinner through Sunday lunch.
Lodge room for one: $280.00
Lodge room for two: $350.00
Cabin bed for one: $150.00
Commuter fee: $55.00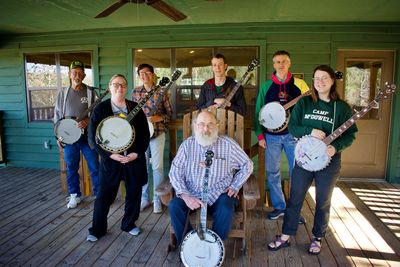 Beginner Banjo with Herb Trotman
Herb Trotman is a master banjo and guitar player who has owned and operated Fretted Instruments, an acoustic instrument store in downtown Homewood, Alabama since the early 1970s. In the past, Herb performed with the Spaulding Brothers band and the Front Porch String Band. His band has made appearances at festivals and the Acoustic Café in Hayden, Alabama and plays for groups such as the Birmingham Friends of Old-Time Music and Dance. Since the pandemic began chances to study with Herb have become increasingly rare. We're so excited to offer this opportunity for beginner students. If you've ever wanted to learn how to play the banjo, but weren't sure where to start, this is the perfect opportunity!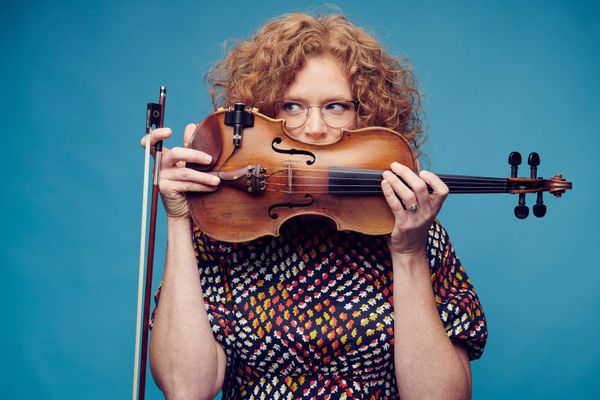 Beginner Fiddle with Becky Buller
Becky Buller is a multi-instrumentalist, singer/songwriter from St. James, MN, who has traversed the globe performing bluegrass music to underwrite her insatiable songwriting habit. Her compositions can be heard on records by Ricky Skaggs, Rhonda Vincent and Doyle Lawson & Quicksilver, to name just a few.
Becky has written songs for Grammy award-winning albums: she co-wrote "Freedom," the lead-off track of The Infamous Stringdusters 2018 Grammy-winning album Laws of Gravity as well as "The Shaker" on The Travelin' McCourys self-titled release that brought home the 2019 Best Bluegrass Grammy.
Becky is the recipient of 10 International Bluegrass Music Association (IBMA) awards, including the 2020 Song Of The Year, "Chicago Barn Dance" (co-written with Missy Raines and Alison Brown); 2020 Collaborative Recording for "The Barber's Fiddle"; 2016 Fiddler and Female Vocalist and the 2018 Gospel Recorded Performance for the song "Speakin' To That Mountain".
She tours extensively with the Becky Buller Band and has released three albums on the Dark Shadow Recording label, including Distance And Time, which was a nominee for the 2021 IBMA Album Of The Year.
Equally passionate about bluegrass music education, Becky has 20 years experience teaching fiddle, singing, and songwriting at workshops and camps around the world.
She currently serves on the board of the IBMA Foundation.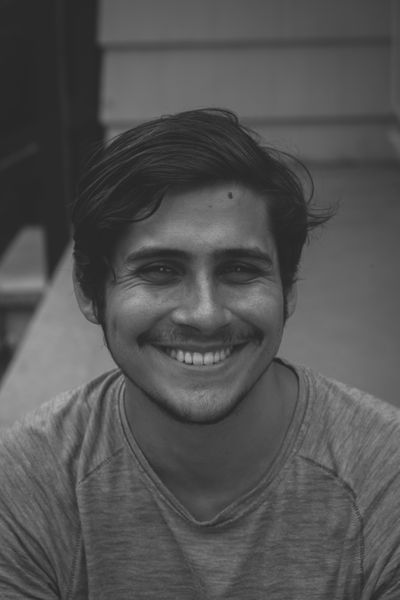 Beginner Guitar with Ben Ayers
A musician from age 8, Ben Ayers grew up with the Old-Time, Bluegrass, Country, and Contest Fiddle traditions of his native Middle Tennessee and the Southern Cumberland Plateau, where he currently teaches K-8 Music at a number of local schools. Since 2011, Ben has played guitar, mandolin, electric and upright bass, and Irish bouzouki and tenor banjo in everything from Jazz Big Bands to Rock Trios, but his main focus has consistently been Old-Time and Bluegrass. After several years of regularly performing and collaborating on educational music-projects with virtuoso fiddler, Jim Wood, Ben started the alternative bluegrass band, The Yellow Dandies, with mandolinist Bailey Hill and he continues to teach, write, compose, and explore the world's traditional music.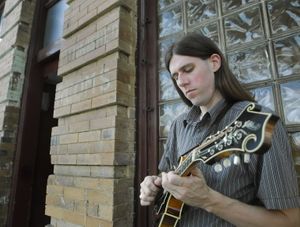 Beginner Mandolin with Jason Bailey
Mandolinist Jason Bailey has been performing and teaching professionally for 20 years. Originally from Birmingham, Alabama, Jason relocated to Nashville shortly after completing his third solo album release, Mandolbug in 2010. This record, produced by mandolinist extraordinaire Matt Flinner, expresses Bailey's talents in new grass, jazz and celtic inspired genres. Bailey currently has five album releases. He has taught at the Alabama Folk School annually since it began fifteen years ago. For more information, visit his website at www.baileyjason.com.
Are you looking to get better at the mandolin? Perhaps you have never played any musical instrument before and thought the mandolin would be nice? Maybe you already play some but need help with chord voicings, music theory or you just wanna learn a few fiddle tunes? Regardless of your aspirations, Jason can help. Beginners are not only welcome but are encouraged!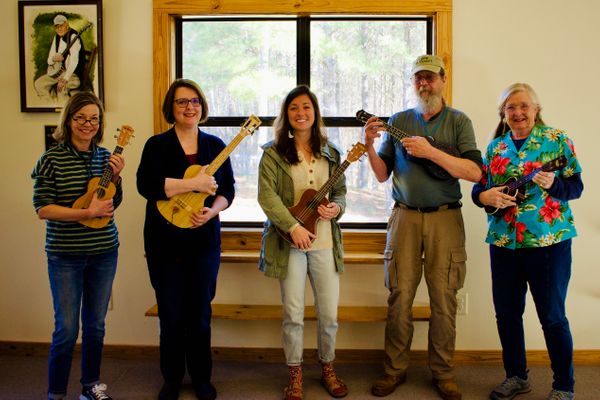 Beginner Ukulele with Jamie Finley
Jamie Finley is a well-known harmonica and ukulele player and well loved past instructor for the Alabama Folk School. Jamie, a native of Birmingham, Alabama, is best known as a member of the Red Mountain White Trash band. He plays old-time music for contra and square dances in the area and for the last several years has taught a weekly ukulele class. Many of his students had never picked up an instrument before joining the class. Jamie will show you that learning something new can be fun and un-intimidating!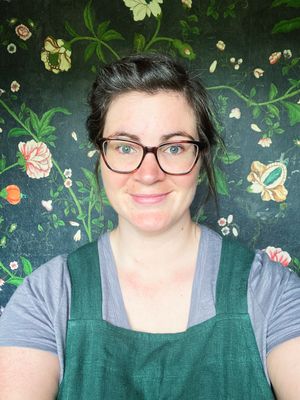 Preserves & Ferments with Sarah Ward and Lindsay Whiteaker
This class will dive into the basics of the southern tradition of food preservation in the home kitchen. During this hands-on workshop, we'll explore two different preserving techniques- canning and fermentation. This class is perfect for food lovers who want to savor the produce seasons at any time of the year.
Sarah Ward is an accomplished baker and recipe developer based in Birmingham, Alabama. In recent years she worked as a freelancer, recipe developer for Southern Cast Iron magazine, and editor of Taste of The South magazine. Sarah is the food editor for Preppy Kitchen. You can find her personal recipes and cooking wisdom on ofthedirt.com.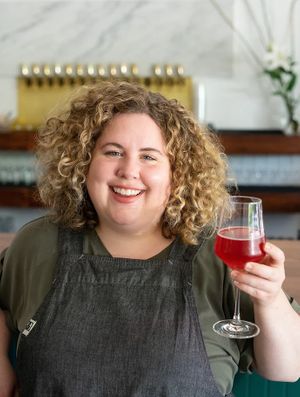 Lindsay Whiteaker is the CEO and co-founder of Harvest Roots. Her passion for food and fermentation led her to launch Harvest Roots with partner Pete Halupka. She started by selling kombucha and fermented foods at the Pepper Place Farmers Market. The company has sourced 75,000 pounds of local produce since 2013. You can now find Harvest Roots kombucha at their taproom in Avondale as well as in stores and restaurants around Alabama.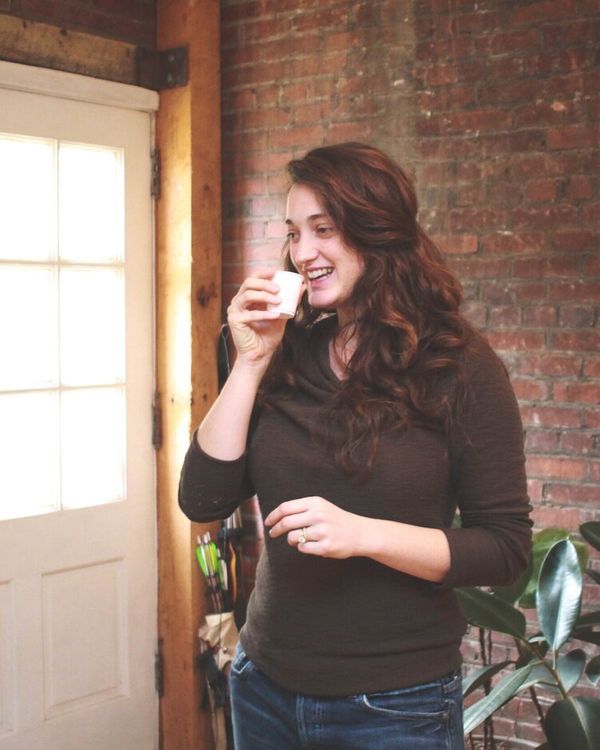 Foraging & Tinctures with Cameron Strouss
Cameron is an herbalist, medicine maker, wildcrafter, and teacher dedicated to educating and empowering people in reclaiming health, community, and connection to the land through herbal medicine and primitive skills. She is the owner and founder of Deep Roots School of Foraging and Herbal Medicine and has been formally studying herbal medicine for a decade. She has over 4,000 hours of Sciences and Herbal Education under her belt along with 7 years of clinical work, professional foraging, and formulating experience. Cameron is a graduate of the University of Montevallo (with a Biology Degree), the Southeastern Institute for Traditional Herbal Studies and The Eclectic School of Herbal Medicine with her Clinical Herbal Certification and has been awarded her FH and RH (AHG).