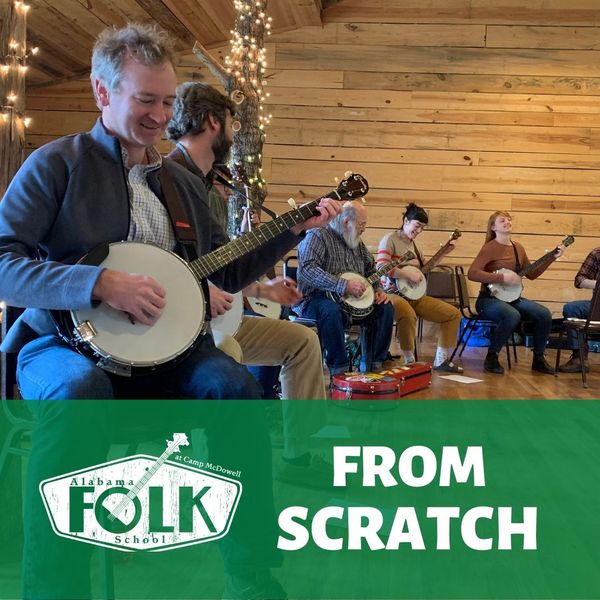 From Scratch
March 18, 2022 - March 20, 2022
From Scratch weekend is a workshop for true beginners. If you're interested in learning a new instrument or art form, this is the weekend for you. Come learn with us in a beautiful and encouraging environment! With more than 1,140 acres of forest consisting of breathtaking canyons, waterfalls, miles of hiking trails, and glistening streams, there's plenty of exploring to do during your free time.
Read About Classes & Instructors:
Beginner Banjo with Herb Trotman
Herb Trotman is a master banjo and guitar player who has owned and operated Fretted Instruments, an acoustic instrument store in downtown Homewood, Alabama since the early 1970s. In the past, Herb performed with the Spaulding Brothers band and the Front Porch String Band. His band has made appearances at festivals and the Acoustic Café in Hayden, Alabama and plays for groups such as the Birmingham Friends of Old-Time Music and Dance. Herb's talent is showcased on Fretted Instruments' annual Christmas CD and can often be heard during jam sessions held at the store. Whether you haven't picked up a banjo yet or you've just begun and need some help, this is class is made for you. Herb will teach beginning banjo, working to introduce students to the instrument and beginning skills.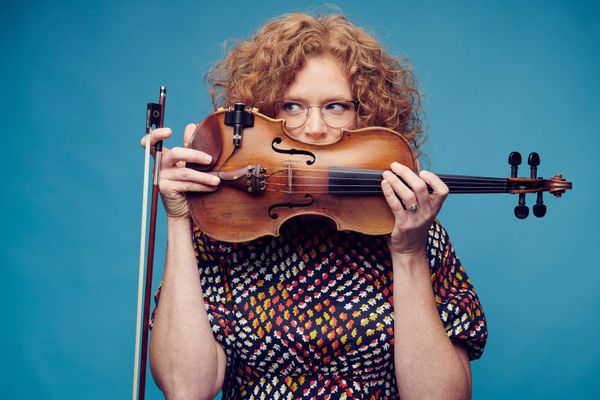 Beginner Fiddle with Becky Buller
It may be called "The Devil's Box", but it's really not that scary! Come on out and try your hand at bluegrass fiddling with the award-winning and always effusive Becky Buller!
Becky Buller is a multi-instrumentalist, singer, songwriter, and producer from St. James, MN, who has traversed the globe performing bluegrass music to underwrite her insatiable songwriting habit. Her compositions can be heard on records by Ricky Skaggs, Rhonda Vincent and Doyle Lawson & Quicksilver, to name just a few. Becky co-wrote "Freedom," the lead-off track of The Infamous Stringdusters 2018 Grammy-winning album Laws of Gravity. Two of Becky's co-writes are featured on 2019 Best Bluegrass Grammy nominated albums: "The Shaker" (Travelin' McCourys) and "She Took The Tennessee River" (Special Consensus Rivers And Roads).
Becky is the recipient of 8 IBMA awards, including the 2016 Fiddler and Female Vocalist Of and the 2018 Gospel Recorded Performance for the song "Speakin' To That Mountain". Equally passionate about bluegrass music education, Becky has 20 years experience teaching fiddle, singing, and songwriting at workshops and camps around the world. She currently serves on the board of the IBMA Foundation.
Visit Becky online at BeckyBuller.com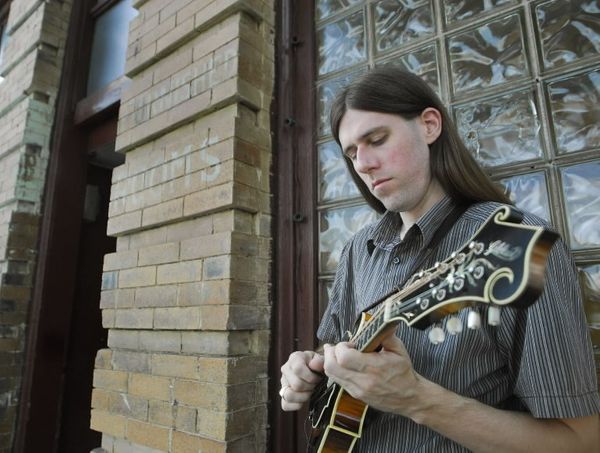 Beginner Mandolin with Jason Bailey
Mandolinist Jason Bailey has been performing and teaching professionally for 20 years. Originally from Birmingham, Alabama, Jason relocated to Nashville shortly after completing his third solo album release, Mandolbug in 2010. This record, produced by mandolinist extraordinaire Matt Flinner, expresses Bailey's talents in new grass, jazz and celtic inspired genres. Bailey currently has five album releases. He has taught at the Alabama Folk School annually since it began fifteen years ago.
For more information, visit his website at www.baileyjason.com.
Are you looking to get better at the mandolin? Perhaps you have never played any musical instrument before and thought the mandolin would be nice? Maybe you already play some but need help with chord voicings, music theory or you just wanna learn a few fiddle tunes? Regardless of your aspirations, Jason can help. Beginners are not only welcome but are encouraged!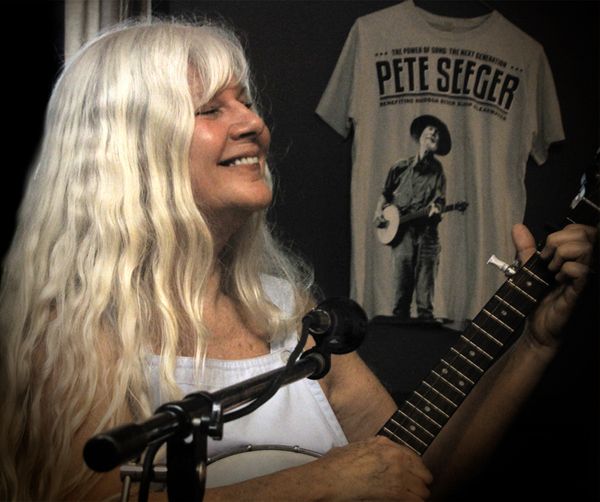 Beginner Guitar with Susie Coleman
Susie Coleman is a lifelong musician and rhythm guitar player. She is co-author and publisher of the "Pegram Jam Chord Chart Book", a popular fiddle tune reference manual for Old Time rhythm players in use throughout the world. Susie has eight first place singing awards from the annual Old Time Singing competition at Middle Tennessee's Smithville Fiddlers Jamboree, two from the Indiana State Folksinging contest, and top honors at Uncle Dave Macon Days and other regional music competitions. In addition to giving beginner guitar and singing lessons, Susie is a web and graphics designer, and lives in Pegram, Tennessee. She has authored a series of songbooks for women – "Fabulous Folksongs Every Girl Should Know" – and shares her love of music through her website Folkslingers.com.
In our class, students will learn how to hold a guitar and a pick, and a little about the instrument itself. We'll cover the most commonly used open guitar chords and try some basic strum patterns. We'll discuss what's important about timing, volume control, tone, pitch, sustain, and syncopation, and examine various roles the guitar can play in a body of music. And we'll play and sing some of America's favorite old tunes.
Students will receive a complimentary spiral-bound copy of "Acoustic Guitar: Meet the Rhythm Machine," a reference guide with useful information and some songs to practice with to help the beginning strummer get off on the right foot.
Class Prerequisites
We will work with first-position open chords only. Students should be able to wrap their fingers around a guitar neck. But no one is too old or too young to give it a try.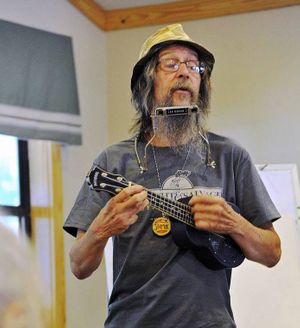 Beginner Ukulele with Jamie Finley
Jamie is a well-known harmonica, banjo and ukulele player and well regarded past instructor for the Alabama Folk School. Jamie, a native of Birmingham, Alabama, is best known as a member of the Red Mountain Yellowhammers. He also plays old-time music for contra and square dances. You'll be learning the basics of the instrument and how to play with Jamie in this immersive beginner course.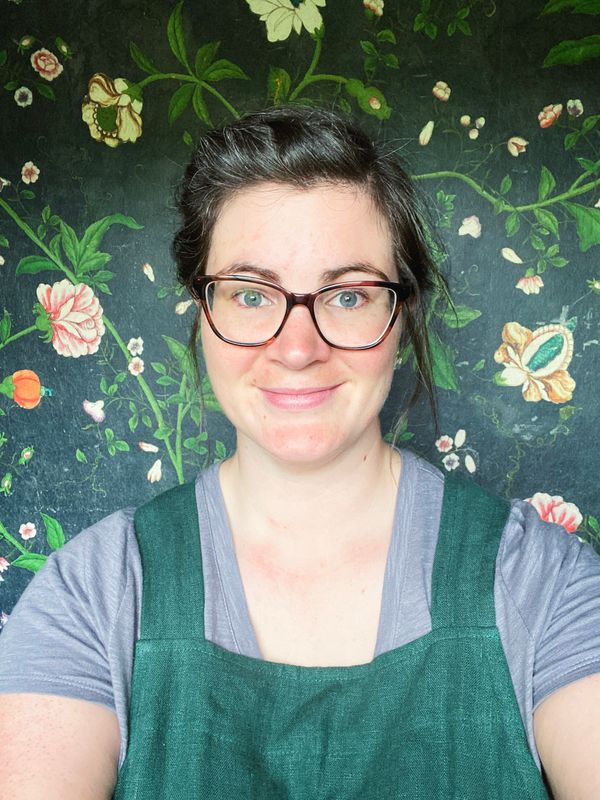 From Scratch Baking with Sarah Ward
is an accomplished baker and recipe developer based in Birmingham, Alabama. In recent years she worked as a freelancer, recipe developer for Southern Cast Iron magazine and editor of Taste of The South magazine. You can find her personal recipes and cooking wisdom on ofthedirt.com.
This fully immersive class is perfect for beginner or intermediate home bakers. In this class we'll cover multiple methods for making crust, homemade fruit fillings, a savory filling, forming and baking hand pies, blind baking, forming, and baking pies in a tin. You will have the option to bring tools from home or purchase a tools kit from the Alabama Folk School.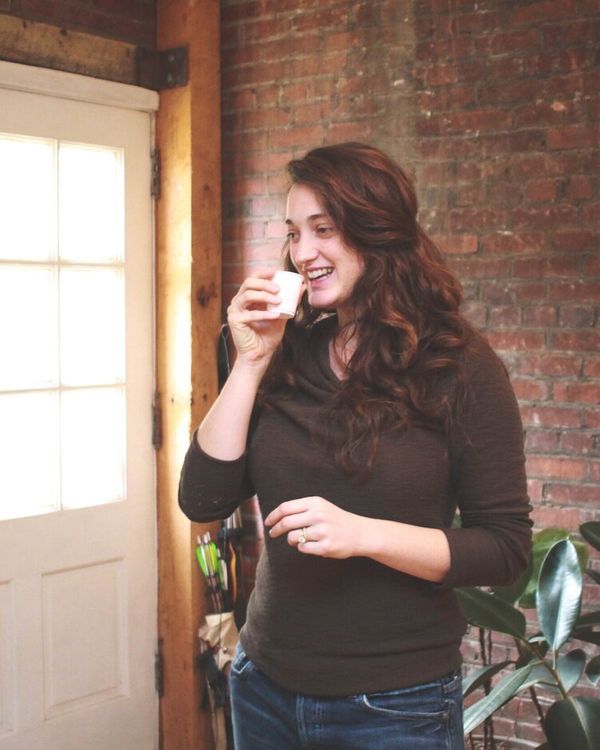 Herbalism & Foraging with Cameron Strouss
Getting your bearings quickly when learning something new can be difficult; which is why I created this class! This is a massively helpful herbal primer covering the topics of Foraging, Herbal Concepts, and Herbal Preparations.
In the Foraging section of the class we will cover best foraging practices, resources, and supplies, when to harvest what parts of the plants, and more.
In the Herbalism primer we will cover types of herbalism, educational resources, the history of herbalism in the US, herbal energetics, effective herbal dosing, and introduce important vocabulary and concepts, as well as introducing the 12 tastes of herbs.
In the Herbal preparations portion of the course we will cover types of herbal extracts and administration, when to use which types of extractions, and the bioavailability of those extractions.
We will taste smell, and experience many herbal preparations over the course of the class in addition to going on a couple of herb walks to round out your introduction!
Cameron is an herbalist, medicine maker, wildcrafter, and teacher dedicated to educating and empowering people in reclaiming health, community, and connection to the land through herbal medicine and primitive skills. She is the owner and founder of Deep Roots School of Foraging and Herbal Medicine and has been formally studying herbal medicine for a decade. She has over 4,000 hours of Sciences and Herbal Education under her belt along with 7 years of clinical work, professional foraging, and formulating experience. Cameron is a graduate of the University of Montevallo (with a Biology Degree), the Southeastern Institute for Traditional Herbal Studies and The Eclectic School of Herbal Medicine with her Clinical Herbal Certification and has been awarded her FH and RH (AHG).