Bluegrass & Gee's Bend 2023
April 20, 2023 4pm - April 23, 2023 1pm
One of our most popular workshops is back with great bluegrass music classes and Gee's Bend quilting. This four-day workshop provides a truly immersive experience with a fun and enthusiastic community of musicians and artists. This year join us for bluegrass music classes, famed Gee's Bend quilting with Mary Ann Pettway and China Pettway, and more! Registration and more classes coming soon!
Banjo II - Scott Anderson
Fiddle II - Christian Ward
Guitar I - Allen Tolbert
Bass - TBA
Dobro - Roman Locklear
Tuition & Lodging: All music classes are $255.00. Quilting and other craft classes are $275.00. Total registration cost is dependent on your choice of lodging:
Lodge room for one: $420.00
Lodge room for two: $550.00
Cabin bed for one: $145.00
Commuter fee: $75.00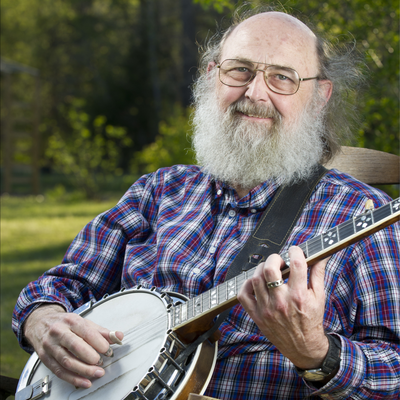 Banjo I with Herb Trotman
Herb Trotman is a master banjo and guitar player who has owned and operated Fretted Instruments, an acoustic instrument store in downtown Homewood, Alabama since the early 1970s. In the past, Herb performed with the Spaulding Brothers band and the Front Porch String Band. His band has made appearances at festivals and the Acoustic Café in Hayden, Alabama and plays for groups such as the Birmingham Friends of Old-Time Music and Dance.
Banjo II with Scott Anderson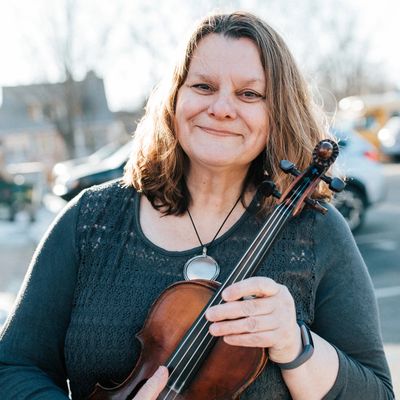 Fiddle I with Robbi Podrug
A Milwaukee, WI, native, Robbi spent time in Cincinnati, OH, and Birmingham, AL, soaking up the local musical cultures and playing in various bands (Brew County Rounders, Herb Trotman Band), before landing in the Twin Cities in 2008. A friend once commented that you can always tell what she's feeling while she plays. The emotion comes right through the fiddle. She's been fortunate to play with a lot of bands in several genres (bluegrass, western swing, country, singer-songwriter duo) in different parts of the country. The result is a playing style that is textural as well as musical. Her current band is King Wilkie's Dream.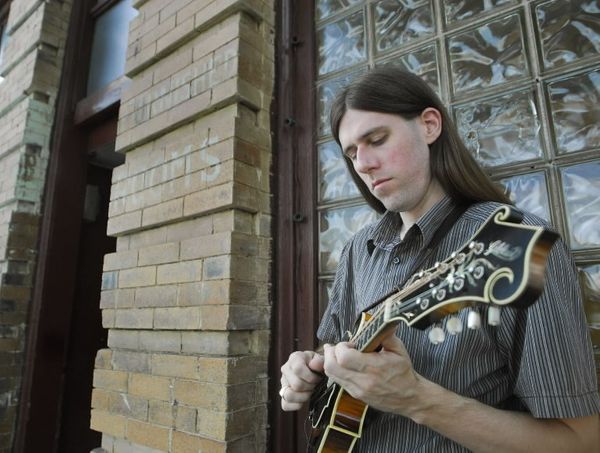 Mandolin I with Jason Bailey
Mandolinist Jason Bailey has been performing and teaching professionally for 20 years. Originally from Birmingham, Alabama, Jason relocated to Nashville shortly after completing his third solo album release, Mandolbug in 2010. This record, produced by mandolinist extraordinaire Matt Flinner, expresses Bailey's talents in new grass, jazz and celtic inspired genres. Bailey currently has five album releases. He has taught at the Alabama Folk School annually since it began fifteen years ago. For more information, visit his website at www.baileyjason.com.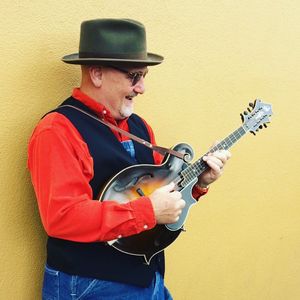 Mandolin II with Mike Compton
Befriended and mentored by Bill Monroe, the acknowledged Father of Bluegrass Music, Mike Compton is one of today's foremost interpreters of Monroe's genre-creating mandolin style. Mandolin students from around the world make the pilgrimage to his annual Monroe Mandolin Camp in Nashville, TN, where Compton and a select handful of other experts teach everything from the basics of bluegrass mandolin to the most intimate details of Monroe's endlessly inspiring mandolin style.Mike Compton's decades of touring and recording with musical luminaries ranging from rockstars Sting, Gregg Allman and Elvis Costello, to straight-from-the-still acoustic legends like John Hartford, Doc Watson, Peter Rowan, Ralph Stanley, and David Grisman, have established Compton as a true master of the modern American mandolin and a premier interpreter of roots and Americana musical styles.Compton's mastery of mandolin is at once effortless and exceptional. A compelling entertainer either alone or with a group, his skills as a singer, arranger, instrumentalist, composer and accompanist also make him in-demand as a band member and ensemble player at festivals, clubs and concert halls, recording sessions, music workshops and as a private instructor. With more than 140 albums in his discography, including work with Willie Nelson, Dolly Parton, and Patty Loveless, Compton has helped keep mandolin a cool, relevant sound as the modern musical styles ebb and evolve to reach an ever broadening audience.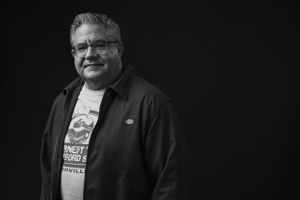 Guitar II with Kenny Smith
Kenny Smith has twice been named Guitar Player Of The Year by the International Bluegrass Music Association (IBMA). Over the years Kenny has worked with Claire Lynch, the Lonesome River Band , the Kenny and Amanda Smith band (2000 through present), and now, most recently, with The Band of Ruhks. He has maintained a high-profile presence on the bluegrass circuit and flatpicking guitar scene since the mid-1990s. Kenny is a well respected guitar player and is in great demand at guitar workshops and master classes across the country.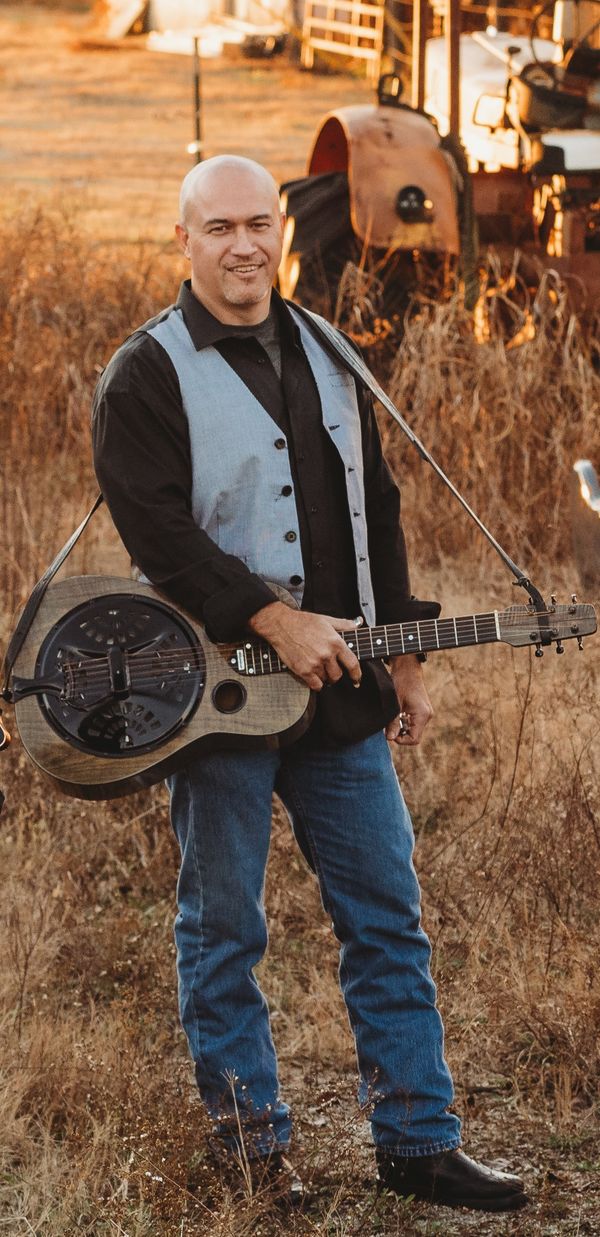 Dobro with Roman Locklear
In this course we will focus on the techniques of playing "squareneck resonator guitar" as it pertains to Bluegrass music. Players from beginner to intermediate will benefit from this course as we will cover a range of topics including; but not limited to:
Tunings

Scales

Rolls

Blocking

Basic slants

Intros and fills

Rhythm and chops

Constructing a break

Practice drills
We will deconstruct some of the greatest Bluegrass dobro breaks ever played by renowned artists such as Jerry Douglas, Rob Ickes, and Andy Hall. Students will be provided an abundance of practice material as well as shown how to make the best of their practice time.
Originally from the small town of Tellico Plains deep in the mountains of East Tennessee, Roman Locklear has been raised on healthy doses of music all his life. Coming from a musically talented family he first began playing bass guitar in church then moved on to drums, but it wasn't until he reached his 30's that he picked up the squareneck resonator guitar and he hasn't looked back since. Playing with multiple bluegrass and southern gospel groups over the years including The Reagon Family, The Uplander Singing Band, Crimson Journey, Blackrock Station, Canaan's Crossing, and Valley Road just to name a few, his love for the resonator guitar is evident in every note. Roman has been teaching the resonator guitar in class and private settings for a number of years and finds a personal enjoyment from sharing his knowledge of this fairly obscure instrument. He was just recently named the Alabama State Champion Dobro player in 2018, and has been featured in the Alabama Bluegrass Music Association BamaGrass monthly editorial.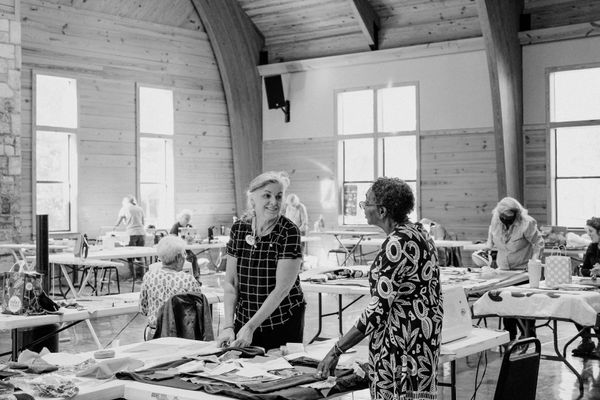 Gee's Bend Quilting with Mary Ann Pettway and China Pettway
The Gee's Bend Workshops at the Alabama Folk School provide a rare opportunity for quilters of all levels to sew alongside two of Alabama's famed Gee's Bend Quilters. China Pettway and Mary Ann Pettway are available to assist with hand and machine-stitching, and share tips for creating in the style of the Gee's Bend tradition. While everyone works, they sing gospel style spirituals and tell stories from their lives in the community of Boykin, Alabama. Students bring works in progress or fabric scraps to start something new. Depending on skill level, students go home with some quilt blocks or a full pattern and many good memories.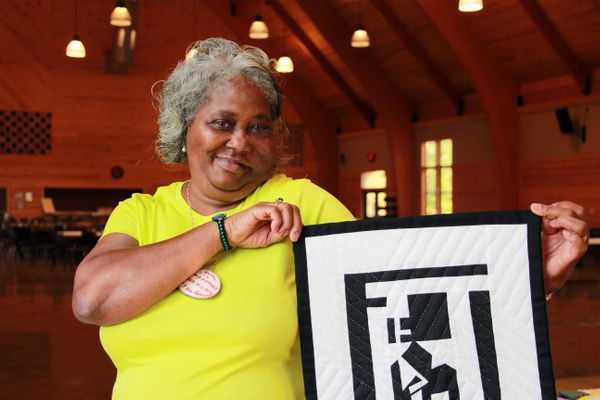 Mary Ann Pettway is the manager of the Gee's Bend Quilters Collective. She made her first quilt for the collective in the summer of 2005. The seventh of 12 children, Mary Ann Pettway was born and raised in Gee's Bend. After graduating high school in 1975, Mary Ann took college bookkeeping and accounting classes before working in a sewing factory for 20 years. Pettway is one of the lead singers of the Pleasant Grove Missionary Baptist Church and began quilting again after hearing about the trips the quilters of the community went on. "Before I started back to quilting, I was with (friend) Sabrina's grandmother Arlonzia a lot and heard about these trips they would go on (to other cities through The Quilts of Gee's Bend traveling exhibition.) So I told her, "I'm tired of hearing how good of a time y'all are having. I want to start having a good time too." So she told me, "well then start quilting!" And Mary Ann is, thankfully, still quilting today.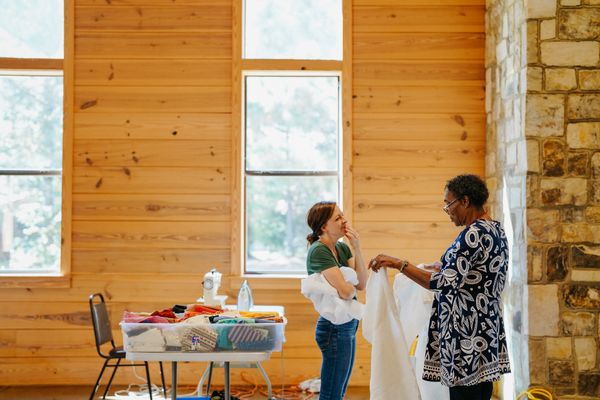 In addition to being a famed quilter, China Pettway is one of Gee's Bend's leading gospel singers. Singing is her beloved hobby. She is one of the few Boykin locals who attended college and returned to live in the community. Now a home healthcare provider, Pettway enjoys working with the elderly. "I love my patients and I think they are the most sweet and beautiful people you can meet." China was taught to quilt by her mother, Leola, at the young age of eleven. "We had to quilt until ten at night. Then, she would let us stop and get to bed. That was every evening except Saturday and Sunday. I made my first quilt, it was a 'Star.' And I still have it," she says. She and Mary Ann began teaching at the Alabama Folk School fifteen years ago.