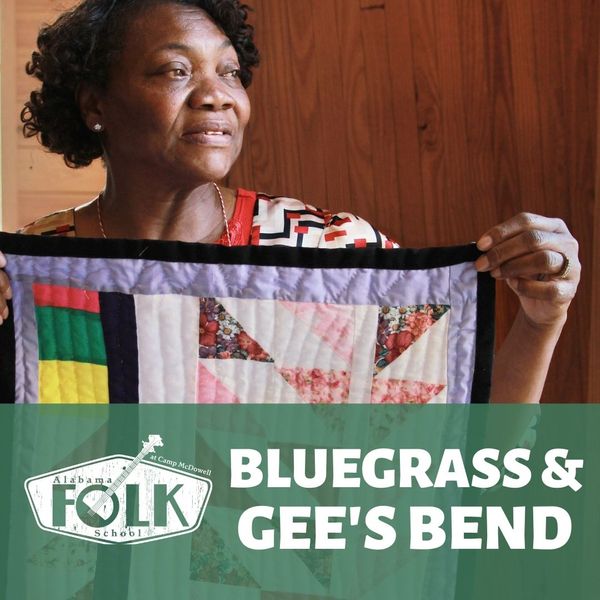 Bluegrass & Gee's Bend
April 21, 2022 4pm - April 24, 2022 1pm
One of our most popular workshops is back with great bluegrass music classes and Gee's Bend quilting. This four-day workshop provides a truly immersive experience with a fun and enthusiastic community of musicians and artists. This year join us for bluegrass music classes, famed Gee's Bend quilting, puppet making, and more!
Full Registration Opens January 2022
Read About Classes & Instructors: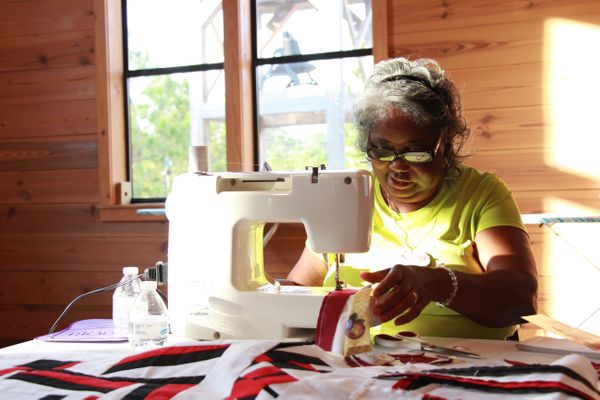 Gee's Bend Quilting with Mary Ann and China Pettway
This is a rare opportunity for quilters of all levels to sew alongside Alabama's famed Gee's Bend Quilters! China and Mary Ann are available to assist with hand- and machine-stitching, or share tips for creating in the style of the Gee's Bend tradition. Singing and storytelling included!
Bring your own works in progress or fabric scraps to start something new. Depending on your skill level, you will go home with some quilt blocks or a full pattern and many good memories.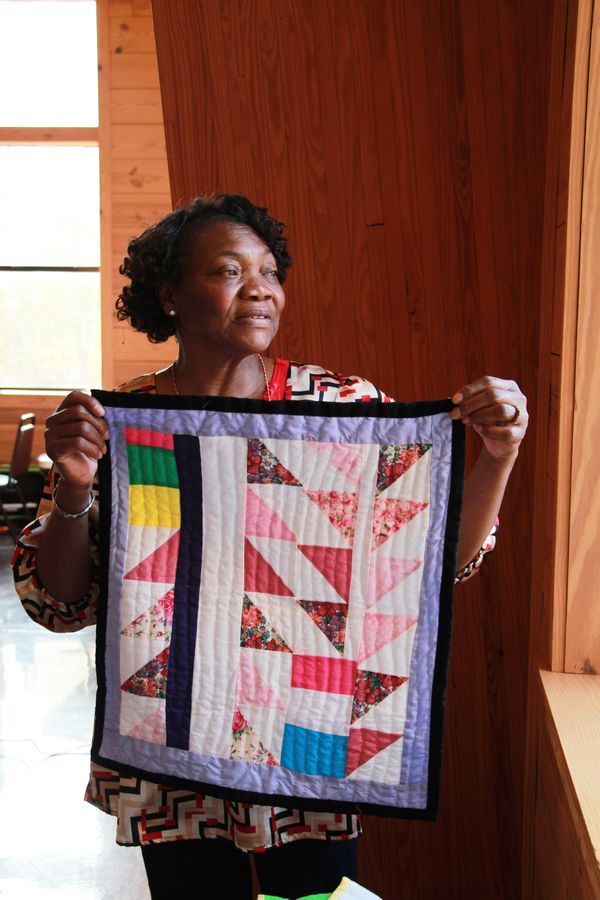 "The women of Gee's Bend, a small remote black community in Alabama, have created hundreds of quilt masterpieces dating from the early 20th century to the present. Gee's Bend quilts carry forward an old and proud tradition of textiles made for home and family. Gee's Bend quilts transform recycled work clothes and dresses, feed sacks and fabric remnants to sophisticated design vessels of cultural survival and continuing portraits of the women 's identities .... Their masterworks are products of both tradition and innovation, older women teaching younger women the styles and standards of beauty. Gee's Bend artists show a profound sense of color. And while they learn from one another and know each others styles, they strive to be themselves. Each quilt is both the signature of individual and the banner of their community."
-Excerpt from The Quilts of Gee's Bend
One of Gee's Bend's leading gospel singers, China Pettway, is one of the few locals who attended college and returned to live in the community. China was taught by her mother, Leola, how to quilt at the young age of eleven. "We had to quilt until 10 at night. Then, she would let us stop and get to bed. That was every evening except Saturday and Sunday. I made my first quilt, it was a 'Star.' And I still have it." Singing is Pettway's hobby. She and Mary Ann began teaching at the Folk School 15 years ago.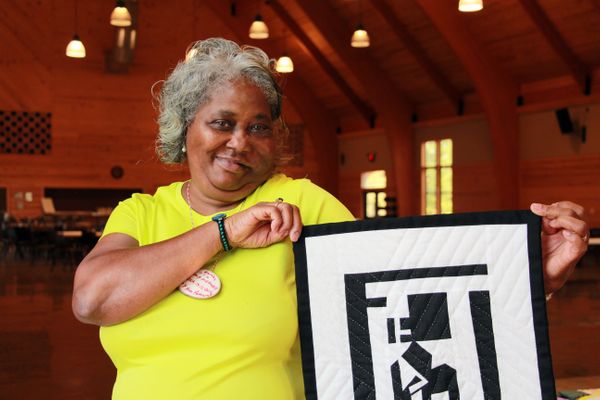 Mary Ann Pettway is the manager of the Gee's Bend Quilters Collective. She made her first quilt for the collective in the summer of 2005. The seventh of 12 children, Mary Ann Pettway was born and raised in Gee's Bend. After graduating high school in 1975, Mary Ann took college bookkeeping and accounting classes before working in a sewing factory for 20 years. Pettway is one of the lead singers of the Pleasant Grove Missionary Baptist Church and began quilting again after hearing about the trips the quilters of the community went on. "Before I started back to quilting, I was with (friend) Sabrina's grandmother Arlonzia a lot and heard about these trips they would go on (to other cities through The Quilts of Gee's Bend traveling exhibition.) So I told her, "I'm tired of hearing how good of a time y'all are having. I want to start having a good time too." So she told me, "well then start quilting!" And Mary Ann is, thankfully, still quilting today.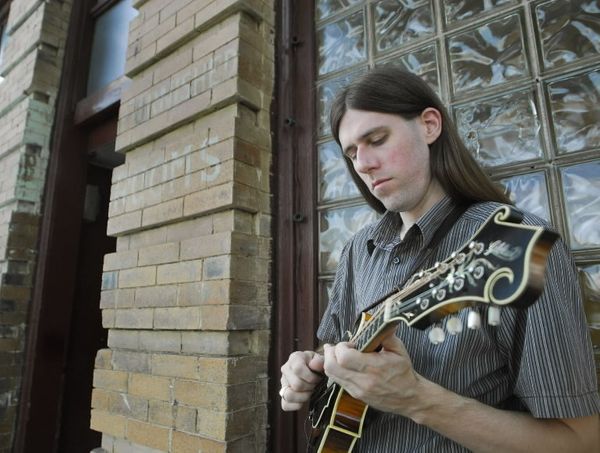 Mandolin I with Jason Bailey
Mandolinist Jason Bailey has been performing and teaching professionally for 20 years. Originally from Birmingham, Alabama, Jason relocated to Nashville shortly after completing his third solo album release, Mandolbug in 2010. This record, produced by mandolinist extraordinaire Matt Flinner, expresses Bailey's talents in new grass, jazz and celtic inspired genres. Bailey currently has five album releases. He has taught at the Alabama Folk School annually since it began fifteen years ago. For more information, visit his website at www.baileyjason.com.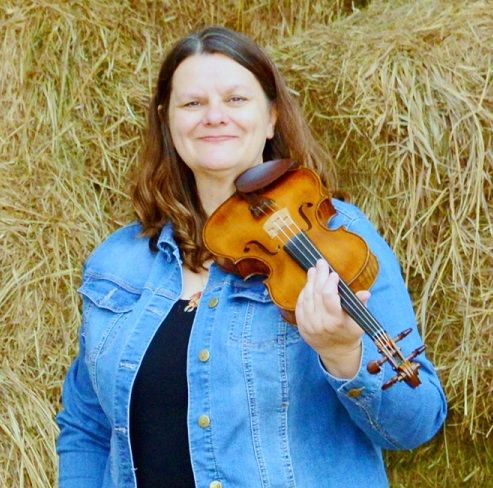 Fiddle I with Robbi Podrug
Robbi Podrug has been playing fiddle for a really long time. A friend once commented that you can always tell what she's feeling while she plays; the emotion comes right through the fiddle. She's been fortunate to play with a lot of bands in several genres (bluegrass, western swing, country, singer-songwriter duo) in different parts of the country. The result is a playing style that is textural as well as musical. Her current band is King Wilkie's Dream, in Minneapolis.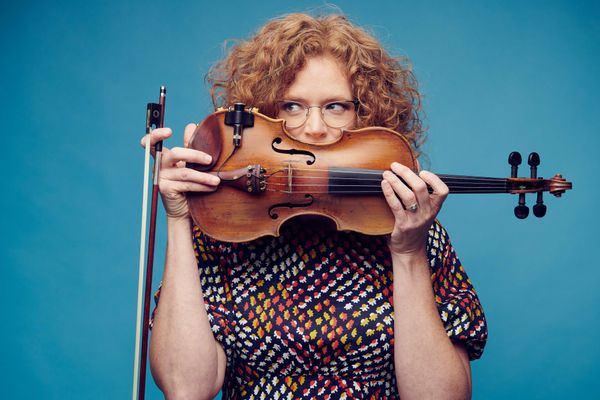 Fiddle II with Becky Buller
Come on out and try your hand at bluegrass fiddling with the award-winning and always effusive Becky Buller!
Becky Buller is a multi-instrumentalist, singer, songwriter, and producer from St. James, MN, who has traversed the globe performing bluegrass music to underwrite her insatiable songwriting habit. Her compositions can be heard on records by Ricky Skaggs, Rhonda Vincent and Doyle Lawson & Quicksilver, to name just a few. Becky co-wrote "Freedom," the lead-off track of The Infamous Stringdusters 2018 Grammy-winning album Laws of Gravity. Two of Becky's co-writes are featured on 2019 Best Bluegrass Grammy nominated albums: "The Shaker" (Travelin' McCourys) and "She Took The Tennessee River" (Special Consensus Rivers And Roads).
Becky is the recipient of 8 IBMA awards, including the 2016 Fiddler and Female Vocalist Of and the 2018 Gospel Recorded Performance for the song "Speakin' To That Mountain". Equally passionate about bluegrass music education, Becky has 20 years experience teaching fiddle, singing, and songwriting at workshops and camps around the world. She currently serves on the board of the IBMA Foundation.
Visit Becky online at BeckyBuller.com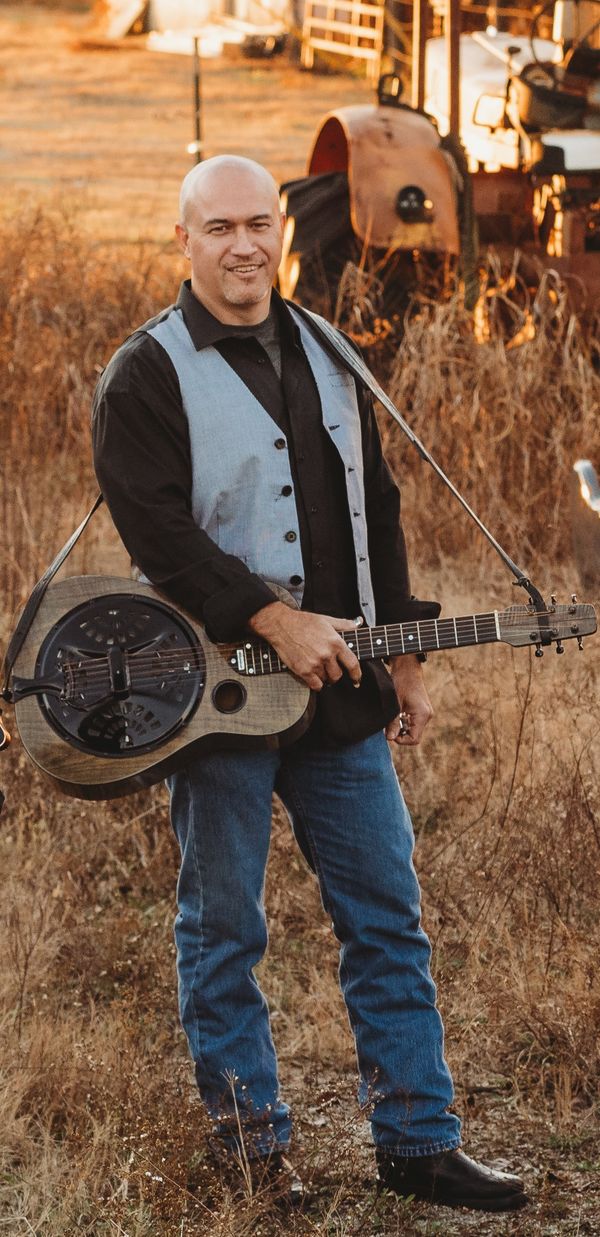 Dobro with Roman Locklear
In this course we will focus on the techniques of playing "squareneck resonator guitar" as it pertains to Bluegrass music. Players from beginner to intermediate will benefit from this course as we will cover a range of topics including; but not limited to:
Tunings
Scales
Rolls
Blocking
Basic slants
Intros and fills
Rhythm and chops
Constructing a break
Practice drills
We will deconstruct some of the greatest Bluegrass dobro breaks ever played by renowned artists such as Jerry Douglas, Rob Ickes, and Andy Hall. Students will be provided an abundance of practice material as well as shown how to make the best of their practice time.
Originally from the small town of Tellico Plains deep in the mountains of East Tennessee, Roman Locklear has been raised on healthy doses of music all his life. Coming from a musically talented family he first began playing bass guitar in church then moved on to drums, but it wasn't until he reached his 30's that he picked up the squareneck resonator guitar and he hasn't looked back since. Playing with multiple bluegrass and southern gospel groups over the years including The Reagon Family, The Uplander Singing Band, Crimson Journey, Blackrock Station, Canaan's Crossing, and Valley Road just to name a few, his love for the resonator guitar is evident in every note. Roman has been teaching the resonator guitar in class and private settings for a number of years and finds a personal enjoyment from sharing his knowledge of this fairly obscure instrument. He was named the Alabama State Champion Dobro player in 2018, and has been featured in the Alabama Bluegrass Music Association BamaGrass monthly editorial.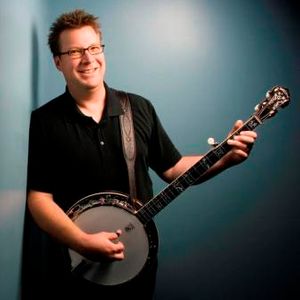 Banjo II with Ned Lubereki
Steve Martin describes Ned Luberecki's playing as "an absolutely joyous, riveting, beautifully syncopated example of the beauty of the banjo." Ned is one of today's leading players and teachers: a master of the five-string banjo who is adept in both modern and traditional styles. In 2018 he was voted Banjo Player of the Year by the International Bluegrass Music Association (IBMA). He has taught hundreds of players at most every major banjo and bluegrass music camp in the world and his Complete Banjo Method, in three volumes from Alfred Music, and video banjo courses from TrueFire.com are garnering rave reviews. Ned tours internationally with the award-winning Becky Buller Band and in Nedski & Mojo, his duo with Sam Bush band guitarist Stephen Mougin. Ned counts as his influences not only the usual banjo heroes with names like Earl, J.D. and Tony but also Eddie Van Halen, Stevie Ray Vaughn, Oscar Peterson and Dave Brubeck. These diverse influences emerge in his unique, sometimes whimsical approach that draws from rock, jazz and television themes as well as bluegrass. Ned's latest release is the critically acclaimed CD Take Five.
Learn more about Ned at nedski.com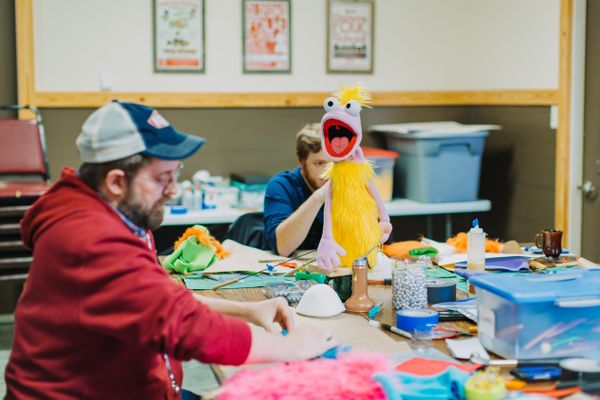 Puppet Making with David Stephens
David Stephens is an award winning puppeteer and puppet builder based in Atlanta, GA. For the last 25 years, he has designed, created and performed puppets in one-man shows he has written, directed and produced. He has also worked as a puppeteer for "Sesame Street" and Jim Henson Company's stage adaptation of "Emmet Otter's Jug-Band Christmas." He has created original puppet characters for Cartoon Network, The Home Depot, and The Center For Puppetry Arts. Using materials such as urethane foam, fleece and fur fabric, Stephens can create magical characters that engage audiences of all ages.